OCD DAILY - Issue #459
Welcome to the 459th issue of @OCD Daily!
Issue #459 highlights content from six (6) Steem Content Creators! The OCD team continues its search throughout Steem to find you the undervalued gems, as provided by relatively new users.
Today our curators found six (6) new pieces of original content! We strive to find works that are created by newer Steem users, that may not have the audience with which to share their quality content. @OCD strives to help provide that audience and intends to showcase Steem users who put in the extra effort to create creative, original content.
The @OCD nomination process
A curator will FIND a piece of work (typically from newer users). Within 24 hours that piece has been submitted from the curator to the @OCD team, curator votes are tallied, and the pieces with the most votes are included in the compilation.
We encourage you to visit these blogs and show these great Steemians your support and encouragement.
If you enjoyed their work, give them a Follow or maybe even say Hello!
All of the content chosen by our curators is undervalued, but there is always one piece that rises to the top. That piece is universally appreciated and valued by our curators making it OCD's Top Nomination of the Day.
---

Our top nomination of the day is from @nowargraffitis
@nowargraffitis is a talented artist on steem, and he shares some of the art he's been working on lately, which includes illustrations on various themes, some cool graffiti and his inktober drawings too.

Curated by @jznsamuel
NEW ARTWORKS - NOWARGraffitis
---

Our next nomination of the day is from @iwan2believe
@iwan2believe performs Prelude Op 28 No 6 by Chopin. She does an excellent job expressing Chopin's emotional and thoughtful composition and brings out the left hand melody quite nicely.
Curated by @Isaria
Sonic groove live - week 10 Prelude by Chopin
---

Our next nomination of the day is from @bushradio
Bushradio tries some new firmware and creates a minimal deephouse track! It includes a video so you can see it in action.
Curated by @juliakponsford
40 Days "Jam with Audible Synthstrom Deluge" Dub Techno / Deephouse
---

Our next nomination of the day is from @flynneastwood
Full process of how @flynneastwood put together a Silent Hill school environment, fully narrated! A really great video on a 3D artist's methods, and the result is absolutely horrorshow :>
Curated by @veryspider
#art Timelapse/MakingOf Greenwich Silent Hill School - Blender EVEE
---

Our next nomination of the day is from @gulugu
A fun sketchbook style post by gulugu shows us how making small changes can make a big difference in character design!
Curated by @juliakponsford
Developing Characters
---

Our final nomination of the day is from @craigahamilton
Amazing compilation of @craigahamilton's inktober pieces! Each piece shows off great creativity and artistry, what consistency with his style and quality, as he beat the 31 for 31 for the month of Inktober 2019!
Curated by @veryspider
[#ART - #INKTOBER2019 (#01 - #10: #Ring - #Pattern) | SOL 751](https://goldvoice.club/steem/@craigahamilton/art-inktober2019-01-10-ring-pattern-sol-751-1573446837)
---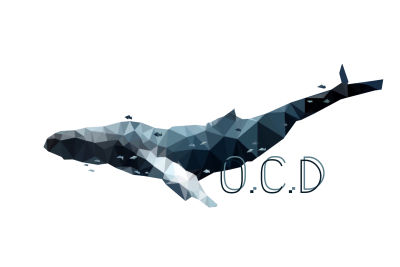 This concludes today's edition of the OCD Daily. We would like to congratulate the featured authors as well as those nominated.
We hope you were able to take away something different, fresh, and new from these posts, provided by the @ocd curators.
The OCD team would also like to thank those that strive to make a difference. As anyone can create a post but only some can create/build value.
Stop by tomorrow for another edition of OCD Daily!
Keep up the great work creating original content.
You never know when @ocd may be around :)
Today's post was authored by @veryspider
Know that your Resteem supports undervalued authors!
OCD Now Has a Steem Witness...
@OCD-Witness!