OCD DAILY - Issue #444
Welcome to the 444th issue of @OCD Daily!
Issue #444 highlights content from six (6) Steem Content Creators! The OCD team continues its search throughout Steem to find you the undervalued gems, as provided by relatively new users.
Today our curators found six (6) new pieces of original content! We strive to find works that are created by newer Steem users, that may not have the audience with which to share their quality content. @OCD strives to help provide that audience and intends to showcase Steem users who put in the extra effort to create creative, original content.
The @OCD nomination process
A curator will FIND a piece of work (typically from newer users). Within 24 hours that piece has been submitted from the curator to the @OCD team, curator votes are tallied, and the pieces with the most votes are included in the compilation.
We encourage you to visit these blogs and show these great Steemians your support and encouragement.
If you enjoyed their work, give them a Follow or maybe even say Hello!
All of the content chosen by our curators is undervalued, but there is always one piece that rises to the top. That piece is universally appreciated and valued by our curators making it OCD's Top Nomination of the Day.
---


Our top nomination of the day is from @himalayanwomb
Certain adventures turn out to be quite memorable and eventful, and @himalayanwomb shares details about one such unforgettable trek to the Pin Parvati Pass at an altitude of 5400 meters. We also get to see some stunning pictures of the trip in this travel blog.
Curated by @jznsamuel
[Unforgettable Trek To Pin Parvati Pass (5400 Meter)](https://goldvoice.club/steem/@himalayanwomb/unforgettable-trek-to-pin-parvati-pass-5400-meter)
---


Our next nomination of the day is from @armandosodano
armandosodano takes us through his creative process as creates an amazing water color painting. He starts with a pencil outline of his drawing and then adds the different colors to it until he gets his final result. Check the post out for his "Anger and Terror" painting.
Curated by @derangedvisions
Anger and terror - watercolor step by step /// Rabbia e terrore - acquarello
---


Our next nomination of the day is from @yangyanje
In this post @yangyanje makes a late entry for the Inktober theme Frail where they make both some very eye catching art and also some statements about the freedom and liberty the steem blockchain can bring us.
Curated by @juliakponsford
Inktober - Frail
---


Our next nomination of the day is from @breezin
@breezin is writing a children story that will be featured in an app that will have audio books and original story. This is her first attempt on writing the children story titled Florence The Forest Painting.
Curated by @macchiata
Building an APP - One Childrens Story at a Time
---


Our next nomination of the day is from @hienco
hienco brings us a warm and expressive rendition of Bach's Suite 1 - Sarabande performed beautifully on the cello. He also tells a story of his love of music, his troubles, and how his beloved cello has sadly been taken from him.
Curated by @Isaria
J. S Bach - Suite 1 - Sarabande, y la historia después de esa interpretación!
---


Our final nomination of the day is from @dinglehopper
Inktober is almost over... but steemians are still submitting new art posts! @dinglehopper has a new piece to share with is today, its a cartoon fox! Check out the art work and creation process by visiting the blog linked below:
Curated by @Ma1neEvent
Inktober Day 24 - Dizzy
---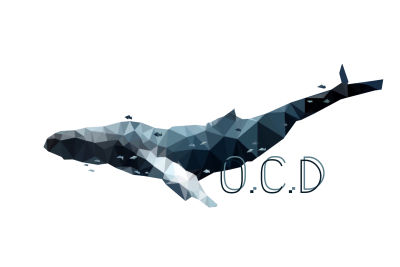 This concludes today's edition of the OCD Daily. We would like to congratulate the featured authors as well as those nominated.
We hope you were able to take away something different, fresh, and new from these posts, provided by the @ocd curators.
The OCD team would also like to thank those that strive to make a difference. As anyone can create a post but only some can create/build value.
Stop by tomorrow for another edition of OCD Daily!
Keep up the great work creating original content.
You never know when @ocd may be around :)
Today's post was authored by @Travelgirl
Know that your Resteem supports undervalued authors!
OCD Now Has a Steem Witness...
@OCD-Witness!