OCD DAILY - Issue #440
Welcome to the 440th issue of @OCD Daily!
Issue #440 highlights content from five (5) Steem Content Creators! The OCD team continues its search throughout Steem to find you the undervalued gems, as provided by relatively new users.
Today our curators found five (5) new pieces of original content! We strive to find works that are created by newer Steem users, that may not have the audience with which to share their quality content. @OCD strives to help provide that audience and intends to showcase Steem users who put in the extra effort to create creative, original content.
The @OCD nomination process
A curator will FIND a piece of work (typically from newer users). Within 24 hours that piece has been submitted from the curator to the @OCD team, curator votes are tallied, and the pieces with the most votes are included in the compilation.
We encourage you to visit these blogs and show these great Steemians your support and encouragement.
If you enjoyed their work, give them a Follow or maybe even say Hello!
All of the content chosen by our curators is undervalued, but there is always one piece that rises to the top. That piece is universally appreciated and valued by our curators making it OCD's Top Nomination of the Day.
---

Our top nomination of the day is from @freemotherearth
Relatively a new steemian shares experience on choosng a perfect summercamp for their daughter and how the author stumbles on Turtle island where he's now volunteering several hours on a project with them. Read more about the turle island preservation and author's journey through the link below.
Curated by @macchiata
The Discovery of Turtle Island Preserve
---

Our next nomination of the day is from @dkkarolien
What do you do when you see a sign outside an building that says "No Admittance"? I don't know about you, but @dkkarolien went straight in!! To be fair, this was an old abandoned building, a court in fact. It looked as though parts of it was destroyed in a fire and then it was just left to fall to ruins. It's a sad building, and probably has a sad story to tell if it could talk.
Curated by @livinguktaiwan
The Courthouse - NO ADMISSION
---

Our next nomination of the day is from @holdyourdream
I've always found cross stitching too hard. @holdyourdream decided to take the first step to give this a go. She started it off but took 2 months to finish the picture which I think for a first timer the result looks pretty good!
Curated by @travelgirl
Cross-stitch - my first steps / Haft krzyżykowy - moje pierwsze podejście
---

Our next nomination of the day is from @vesytz
Beautiful collection of sunset photos from Atanasovsko Lake by Veselina.
Curated by @svemirac
Sunset - My Actifit Report Card: October 17 2019
---

Our final nomination of the day is from @thegamefiddler
Puzzle Pirates game is a cool and kinda strange game but in a good way. Luckily, @thegamefiddler manages to talk us what the game is about while playing it. If you're not into graphics a lot, you'll find out how interesting this game is and what it offers!
Curated by @whack.science
Bilgetation Station and Some Parlor Stuff - Puzzle Pirates
---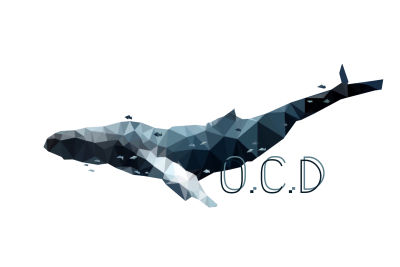 This concludes today's edition of the OCD Daily. We would like to congratulate the featured authors as well as those nominated.
We hope you were able to take away something different, fresh, and new from these posts, provided by the @ocd curators.
The OCD team would also like to thank those that strive to make a difference. As anyone can create a post but only some can create/build value.
Stop by tomorrow for another edition of OCD Daily!
Keep up the great work creating original content.
You never know when @ocd may be around :)
Today's post was authored by @catwomanteresa
Know that your Resteem supports undervalued authors!
OCD Now Has a Steem Witness...
@OCD-Witness!