OCD DAILY - Issue #436
Welcome to the 436th issue of @OCD Daily!
Issue #436 highlights content from six (6) Steem Content Creators! The OCD team continues its search throughout Steem to find you the undervalued gems, as provided by relatively new users.
Today our curators found six (6) new pieces of original content! We strive to find works that are created by newer Steem users, that may not have the audience with which to share their quality content. @OCD strives to help provide that audience and intends to showcase Steem users who put in the extra effort to create creative, original content.
The @OCD nomination process
A curator will FIND a piece of work (typically from newer users). Within 24 hours that piece has been submitted from the curator to the @OCD team, curator votes are tallied, and the pieces with the most votes are included in the compilation.
We encourage you to visit these blogs and show these great Steemians your support and encouragement.
If you enjoyed their work, give them a Follow or maybe even say Hello!
All of the content chosen by our curators is undervalued, but there is always one piece that rises to the top. That piece is universally appreciated and valued by our curators making it OCD's Top Nomination of the Day.
---

Our top nomination of the day is from @roamingpencil
People often say the Brits aren't the friendiest bunch but @roamingpencil will prove you wrong. She went hitchiking around Wales, couchsurfed with a couple and a few weeks later got an invitiation to their wedding! Then she hitchhikes all the way from Scotland down the country again to attend the wedding, and meets even more nice people. This is such a beautiful story that brings out the kindness in so many people not to mention a great story about hitchhiking in UK.
Curated by @livinguktaiwan
Hitchhiking to a wedding
---

Our next nomination of the day is from @trincowski
@trincowski takes us back on time for this next post to a trip they took in Lithuania. Check out all of the interesting sights and photos by visiting the blog linked below:
Curated by @Ma1neEvent
A Perfect Moment in the cosy town of Tytuvėnai, Lithuania
---

Our next nomination of the day is from @zeldacroft
A lovely read from @zeldacroft of clearing obstacles and challenging oneself, building up to a surge of hope that there might be something great just ahead, waiting for be discovered!
Curated by @veryspider
There's Adventure Out There, a Freewrite
---

Our next nomination of the day is from @sanderjansenart
@sanderjansenart continues to explores arting digitally on ProCreate, this time getting to know the soft "airbrush" tool with a brand new work that carries his signature style well! Process video is included with the post.
Curated by @veryspider
Practicing airbrush
---

Our next nomination of the day is from @sheilamenher
Ever thought of getting rid of embroidery from a cap? Sometimes you really like the print at the front but the back has words you don't but don't not sure how to get rid of them without ruining the cap? @sheilamenher will show you how to do it in a few steps with 3 differents tools.
Curated by @Travelgirl
Fabrics, Embroidery and Designs - how to undo embroidered cap without detail
---

Our final nomination of the day is from @alfonzo
@alfonzo shares some pride of his garden: the walnuts are coming out! It didn't look so good when he bought his house and the tree was pretty much eaten and pooped on by birds. But now he seems to have a real feast in the tree. He's already fantasizing about how to eat them and share them with his family.
Curated by @soyrosa
And then, there were walnuts...
---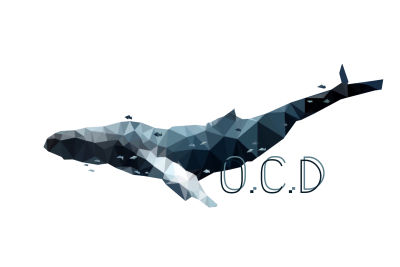 This concludes today's edition of the OCD Daily. We would like to congratulate the featured authors as well as those nominated.
We hope you were able to take away something different, fresh, and new from these posts, provided by the @ocd curators.
The OCD team would also like to thank those that strive to make a difference. As anyone can create a post but only some can create/build value.
Stop by tomorrow for another edition of OCD Daily!
Keep up the great work creating original content.
You never know when @ocd may be around :)
Today's post was authored by @elteamgordo
Know that your Resteem supports undervalued authors!
OCD Now Has a Steem Witness...
@OCD-Witness!