OCD DAILY - Issue #435
Welcome to the 435th issue of @OCD Daily!
Issue #435 highlights content from six (6) Steem Content Creators! The OCD team continues its search throughout Steem to find you the undervalued gems, as provided by relatively new users.
Today our curators found six (6) new pieces of original content! We strive to find works that are created by newer Steem users, that may not have the audience with which to share their quality content. @OCD strives to help provide that audience and intends to showcase Steem users who put in the extra effort to create creative, original content.
The @OCD nomination process
A curator will FIND a piece of work (typically from newer users). Within 24 hours that piece has been submitted from the curator to the @OCD team, curator votes are tallied, and the pieces with the most votes are included in the compilation.
We encourage you to visit these blogs and show these great Steemians your support and encouragement.
If you enjoyed their work, give them a Follow or maybe even say Hello!
All of the content chosen by our curators is undervalued, but there is always one piece that rises to the top. That piece is universally appreciated and valued by our curators making it OCD's Top Nomination of the Day.
---

Our top nomination of the day is from @proanima
Delicious Indian dish, the Gobi Manchuria, with great recipe and beautiful photos for both your stomach and your eyes to feast on!
Curated by @veryspider
[Fruits & Veggies Monday/Gobi manchurian (Cauliflower on Indian)](https://goldvoice.club/steem/@proanima/gobi-manchurian-cauliflower-on-indian)
---

Our next nomination of the day is from @brataka
@brataka is a talented artist on steem, and in this blog we get to see his skills with watercolor. The artist shows the process that went into making this vivid and stylish drawing of an owl. :flag_white:
Curated by @jznsamuel
Búho en acuarela / Owl in Watercolor and Rainbow Effect
---

Our next nomination of the day is from @johnarvee12
For those going to the Steem Fest, here is a tour and some food suggestions to enjoy while exploring Bangkok. All this courtesy of @ johnarvee12 who was responsible for investigating budget friendly options in this tasty city.
Curated by @elteamgordo
[Thai Foods and Chao Phraya River Tour [Bangkok, Thailand] | Travel Blog 3-B](https://goldvoice.club/steem/@johnarvee12/thai-foods-and-chao-phraya-river-tour-bangkok-thailand-or-travel-blog-3-b)
---

Our next nomination of the day is from @ryangrang
Halloween is coming. @ryangrang drew an anime-style witch. The witch is not horrible like many Halloween characters. Conversely, she is very pretty and sexy. She drew a background full of spells to make the character look more mysterious.
Curated by @catwomanteresa
2019 10 13
---

Our next nomination of the day is from @jeffhh
The latest iteration of @jeffhh's 3D modelling of his intriguing character! Love the amount of details in the character design and outfit he's working with :>
Curated by @veryspider
Progress on this Project
---

Our final nomination of the day is from @jacinta.sevilla
A terrific post that unveils the stories of Jacinta's first attempts at archery! The videos captured her friends and her enthusiasm so wonderfully and the post made me want to also try the sport myself!
Curated by @veryspider
First time at Archery
https://cdn.steemitimages.com/DQmZRVGvZBCp3RdSsEVS2sYEeEaQLmsq9Dio29M9qAVZrbY/IMG_20190622_172626~2.jpg
---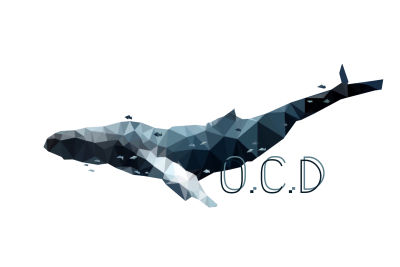 This concludes today's edition of the OCD Daily. We would like to congratulate the featured authors as well as those nominated.
We hope you were able to take away something different, fresh, and new from these posts, provided by the @ocd curators.
The OCD team would also like to thank those that strive to make a difference. As anyone can create a post but only some can create/build value.
Stop by tomorrow for another edition of OCD Daily!
Keep up the great work creating original content.
You never know when @ocd may be around :)
Today's post was authored by @soyrosa
Know that your Resteem supports undervalued authors!
OCD Now Has a Steem Witness...
@OCD-Witness!