OCD DAILY - Issue #434
Welcome to the 434th issue of @OCD Daily!
Issue #434 highlights content from six (6) Steem Content Creators! The OCD team continues its search throughout Steem to find you the undervalued gems, as provided by relatively new users.
Today our curators found six (6) new pieces of original content! We strive to find works that are created by newer Steem users, that may not have the audience with which to share their quality content. @OCD strives to help provide that audience and intends to showcase Steem users who put in the extra effort to create creative, original content.
The @OCD nomination process
A curator will FIND a piece of work (typically from newer users). Within 24 hours that piece has been submitted from the curator to the @OCD team, curator votes are tallied, and the pieces with the most votes are included in the compilation.
We encourage you to visit these blogs and show these great Steemians your support and encouragement.
If you enjoyed their work, give them a Follow or maybe even say Hello!
All of the content chosen by our curators is undervalued, but there is always one piece that rises to the top. That piece is universally appreciated and valued by our curators making it OCD's Top Nomination of the Day.
---

Our top nomination of the day is from @stefenne
Imagine a little village a few kilometers outside of Milan, uninhabited on a hill. Sounds idyllic? In its heydays in the sixties it was known as Las Vegas of Brianza, then it feel into derelict and resurfaced as a retirement village in the eighties. Want to know what it looks like now? Check out @stefenne post

Curated by @livinguktaiwan
Consonno the Ghost Town
---

Our next nomination of the day is from @medussart
Beautifully put together sketchbook, illustrated and crafted by hand. Check out @medussart's wonderful post that showcased her creativity that made use of recycled materials into creating a lovely artwork :>
Curated by @veryspider
My Creative, Handmade and Recycled Sketchbook!
---

Our next nomination of the day is from @dtorrent
@dtorrent takes us on a photographic tour of the beautiful city of Venice. The author highlights the things that make this city special, and points you should keep in mind if you're planning to visit.

Curated by @jznsamuel
The True Beauty Of Venice
---

Our next nomination of the day is from @longer
Amazing inktober pieces from @longer, a master ink artist and he presents 3 drawings at once with this post, each with wonderful creative takes on the prompts: Ring, Mindless, and Bait. Just gotta appreciate his skills, he conjures beautiful compositions almost as if with great ease and talent :>
Curated by @veryspider
Inktober Days 1 - 3
---

Our next nomination of the day is from @ufte
Any MOBA gamers here? @ufte is constant in creating his montages of League Of Legends PC game. Check out his gameplays of various heroes and motivate him a bit to rank up aa he intends to do it soon!

Curated by @whack.science
Galio montage 2
---

Our final nomination of the day is from @cryptonia
@cryptonia had a business trip to Hyderabad which reminded him of the old days that he had stayed in Hyderabad for three years before. He decided to go himayat sagar and caught up the memories that he spent a great time with his friends.
Curated by @catwomanteresa
A Walk to Remember
---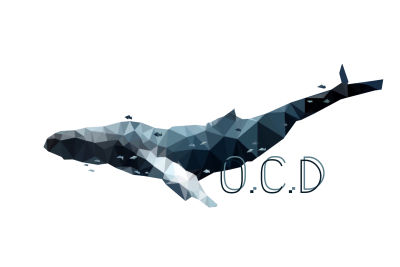 This concludes today's edition of the OCD Daily. We would like to congratulate the featured authors as well as those nominated.
We hope you were able to take away something different, fresh, and new from these posts, provided by the @ocd curators.
The OCD team would also like to thank those that strive to make a difference. As anyone can create a post but only some can create/build value.
Stop by tomorrow for another edition of OCD Daily!
Keep up the great work creating original content.
You never know when @ocd may be around :)
Today's post was authored by @veryspider
Know that your Resteem supports undervalued authors!
OCD Now Has a Steem Witness...
@OCD-Witness!