OCD DAILY - Issue #432
Welcome to the 432nd issue of @OCD Daily!
Issue #432 highlights content from six (6) Steem Content Creators! The OCD team continues its search throughout Steem to find you the undervalued gems, as provided by relatively new users.
Today our curators found six (6) new pieces of original content! We strive to find works that are created by newer Steem users, that may not have the audience with which to share their quality content. @OCD strives to help provide that audience and intends to showcase Steem users who put in the extra effort to create creative, original content.
The @OCD nomination process
A curator will FIND a piece of work (typically from newer users). Within 24 hours that piece has been submitted from the curator to the @OCD team, curator votes are tallied, and the pieces with the most votes are included in the compilation.
We encourage you to visit these blogs and show these great Steemians your support and encouragement.
If you enjoyed their work, give them a Follow or maybe even say Hello!
All of the content chosen by our curators is undervalued, but there is always one piece that rises to the top. That piece is universally appreciated and valued by our curators making it OCD's Top Nomination of the Day.
---


Our top nomination of the day is from @gillianlien
Winter is coming for real, not only in a tv series, so we might consider getting used to the cold. Just like @gillianlien, this user went to Hailuogou, a Glacier Park in China, to eat lunch.

Curated by @elteamgordo
[Travel in Chengdu, Day 4---Day trip in Hailuogou (海螺沟), The Glacier Park in China](PlaceholderForUrl)
---


Our next nomination of the day is from @thebigsweed
Winter is coming, and @thebigsweed needs to gather firewood which is not an easy feat. In this informative blog, the author shares several pictures and explains the entire process that goes into collecting firewood from trees.
Curated by @jznsamuel
Homesteader's Guide on How to Safely Gather Firewood, Reforestation, Emerald Ash Boring Beetle
---


Our next nomination of the day is from @birdsinparadise
@birdsinparadise had a fantastic day at the Denver Botanic Garden with her son. After making some yummy bakes they are off to see the flowers at the gardens. There were just lots to see and they were lucky to see a furry friends towards the end of the day. What a fun day out!

Curated by @Travelgirl
Bunnies, Blooms and the Birds at Denver Botanic Garden
https://ipfs.busy.org/ipfs/QmULgetDLrHhDyiwRTrxUaNipbAXup8RowYT3wzinXW9kZ
---


Our next nomination of the day is from @flores39
@flores39 introduces Akrotiri which is a small archipelago nestled in Santorini. She talks about the historical events of Santorini and Akrotiri. She also shows some photos that she traveled to Akrotiri.
Curated by @catwomanteresa
[The Venetian Castle of Akrotiri [Santorini - Greece]: A technologically advanced building for its time](https://goldvoice.club/steem/@flores39/the-venetian-castle-of-akrotiri-santorini-greece-a-technologically-advanced-building-for-its-time)
---


Our next nomination of the day is from @ultravioletmag
Gorgeous photography by Sarah Louise Johnson, a London-based professional artist and photographer. The moods and lighting off these shots are simply intimate and beautiful!
Curated by @veryspider
Lights
---


Our final nomination of the day is from @greddyforce
Early bird catches the worm is so apt to describe @greddyforce post. He got up at 2am a couple of months ago to drive to a nearby viru bog to watch the sunrise with his girlfriend. How romantic!!!! Except the rain and wind so really strong. Luckily he still managed to capture some stunning shots before they sat down for a small picnic and watched the golden sunrise.
Curated by @livinguktaiwan
Early Morning Hike At the Viru Bog
---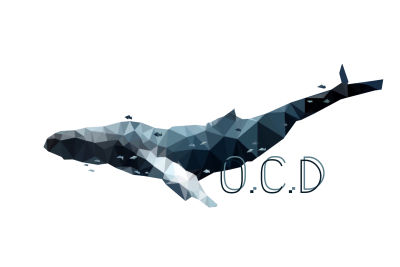 This concludes today's edition of the OCD Daily. We would like to congratulate the featured authors as well as those nominated.
We hope you were able to take away something different, fresh, and new from these posts, provided by the @ocd curators.
The OCD team would also like to thank those that strive to make a difference. As anyone can create a post but only some can create/build value.
Stop by tomorrow for another edition of OCD Daily!
Keep up the great work creating original content.
You never know when @ocd may be around :)
Today's post was authored by @Travelgirl
Know that your Resteem supports undervalued authors!
OCD Now Has a Steem Witness...
@OCD-Witness!