OCD DAILY - Issue #431
Welcome to the 431st issue of @OCD Daily!
Issue #431 highlights content from six (6) Steem Content Creators! The OCD team continues its search throughout Steem to find you the undervalued gems, as provided by relatively new users.
Today our curators found six (6) new pieces of original content! We strive to find works that are created by newer Steem users, that may not have the audience with which to share their quality content. @OCD strives to help provide that audience and intends to showcase Steem users who put in the extra effort to create creative, original content.
The @OCD nomination process
A curator will FIND a piece of work (typically from newer users). Within 24 hours that piece has been submitted from the curator to the @OCD team, curator votes are tallied, and the pieces with the most votes are included in the compilation.
We encourage you to visit these blogs and show these great Steemians your support and encouragement.
If you enjoyed their work, give them a Follow or maybe even say Hello!
All of the content chosen by our curators is undervalued, but there is always one piece that rises to the top. That piece is universally appreciated and valued by our curators making it OCD's Top Nomination of the Day.
---

Our top nomination of the day is from @hotsauceislethal
@hotsauceislethal is taking us to a trip to the east of Phoenix USA called Apache Junction. Apparently its a ghost town site and is a bit dangerous to go through. Think about rocks, hills, snakes and bees. The whole area is just like a movie set. Such a cool area to explore
Curated by @Travelgirl
[Photo Journey Through Arizona Ep.8- Goldfield Ghost Town and Mine (Apache Junction, AZ)](https://goldvoice.club/steem/@hotsauceislethal/photo-journey-through-arizona-ep-8-goldfield-ghost-town-and-mine-apache-junction-az)
---

Our next nomination of the day is from @saintchristopher
@saintchristopher is sharing some new artwork with us in this next post. If you enjoy some good original cartoon art, this post is for you! Check out the step by step creation process by visiting the blog linked below:
Curated by @Ma1neEvent
["Enchanted" Inktober Day Seven (catching up)](https://goldvoice.club/steem/@saintchristopher/enchanted-inktober-day-seven-catching-up)
---

Our next nomination of the day is from @niallon11
Have you ever thought how useful most of the things you learnt at school really are in life when you grow up? @niallon11 talks about some of the things he wished they'd taught at school to save him muddling through adult life. Boring things like job hunting, filing taxes, getting a mortgage, being a responsible grown up, essential to know but not taught. And one vital lesson that was never taught at school might have costed him €225 had it not been for a passing comment at work.
Curated by @livinguktaiwan
Somebody needs to teach life classes.
---

Our next nomination of the day is from @sinochip
@sinochip and his wife celebrated their wedding anniversary with an outing to a Japanese restaurant, and in this food blog the author shares photos and talks about the delicious food they ate at Mr Fish Sakana.
Curated by @jznsamuel
An anniversay dinner
---

Our next nomination of the day is from @jenzy09
Behold the Bell Church in Baguio City, Philippines. Although it is a relatively new Chinese Temple, it has become a tourist attraction in Baguio City. It looks like temple that was born in the middle of the jungle, so i think is the perfect combination between Chinese and Filipino culture.
Curated by @elteamgordo
Chinese Temple
---

Our final nomination of the day is from @christopherb
Brownies are one of the tastiest chocolate treats, and in this culinary blog @christopherb shares his recipe of preparing these yummy desserts.
Curated by @jznsamuel
[How to make homemade Chocolate Brownies🍫 (Step by Step) | by @christopherb](https://goldvoice.club/steem/@christopherb/how-to-make-homemade-chocolate-brownies-step-by-step-or-by-christopherb)
---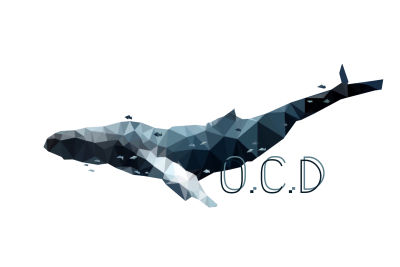 This concludes today's edition of the OCD Daily. We would like to congratulate the featured authors as well as those nominated.
We hope you were able to take away something different, fresh, and new from these posts, provided by the @ocd curators.
The OCD team would also like to thank those that strive to make a difference. As anyone can create a post but only some can create/build value.
Stop by tomorrow for another edition of OCD Daily!
Keep up the great work creating original content.
You never know when @ocd may be around :)
Today's post was authored by @catwomanteresa
Know that your Resteem supports undervalued authors!
OCD Now Has a Steem Witness...
@OCD-Witness!