OCD DAILY - Issue #429
Welcome to the 429th issue of @OCD Daily!
Issue #429 highlights content from six (6) Steem Content Creators! The OCD team continues its search throughout Steem to find you the undervalued gems, as provided by relatively new users.
Today our curators found six (6) new pieces of original content! We strive to find works that are created by newer Steem users, that may not have the audience with which to share their quality content. @OCD strives to help provide that audience and intends to showcase Steem users who put in the extra effort to create creative, original content.
The @OCD nomination process
A curator will FIND a piece of work (typically from newer users). Within 24 hours that piece has been submitted from the curator to the @OCD team, curator votes are tallied, and the pieces with the most votes are included in the compilation.
We encourage you to visit these blogs and show these great Steemians your support and encouragement.
If you enjoyed their work, give them a Follow or maybe even say Hello!
All of the content chosen by our curators is undervalued, but there is always one piece that rises to the top. That piece is universally appreciated and valued by our curators making it OCD's Top Nomination of the Day.
---

Our top nomination of the day is from @camilox
A neat article on gaming nostalgia by @camilox! He's reviewing the classic game "Alien vs Predator" on the Super Nintendo, released in 1993. Good write up on what worked and what weren't the game's strong points, and I like the selection of screenshots chosen.
Curated by @veryspider
[ALIEN VS PREDATOR 1993 (REVIEW)](https://goldvoice.club/steem/@camilox/alien-vs-predator-1993-review)
---

Our next nomination of the day is from @captainklaus
@captainklaus is a photographer who is also out traveling in Europe! You can read about thier adventures, and check out thier photography work by visiting the blog linked below:
Curated by @Ma1neEvent
An Artist's Life On The Road, Some Of My Nomadic Activities Around Europe
---

Our next nomination of the day is from @jamethiel
@jamethiel is on a roadtrip driving around in Arizona. She's on the second day of her holiday and is at the Zion National Park. The geology and rock formation during the drive is just epic. In particular during late afternoon, as she drives down the high desert and through a narrow gap in between tall rock formation, that view is just gorgeous.
Curated by @livinguktaiwan
Actifit Report: October 6 2019- Zion NP to Flagstaff, AZ
---

Our next nomination of the day is from @tijntje
@tijntje goes Mushroom hunting in a nearby forest, and the results are quite splendid. We get to see the author's dedication to photography as he shares some really cool shots of the varieties he discovered.
Curated by @jznsamuel
Mushrooms and some more mushrooms
---

Our next nomination of the day is from @jtrx99
This on-going comic by @jtrx99 is set in a strange post-apocalyptic/urban fantasy setting, and THIS particular page made me laugh out loud at the office. Often underrated, @jtrx99 chugs along on his own, creating and delivering the pages of his comic faithfully to his readers.

Curated by @veryspider
Suncity Tales - Another Lijan Quade's lesson!!
---

Our final nomination of the day is from @quotes-haven
In this travel tale, @quotes-haven gives details of his trip to Malacca in Malaysia with his old classmates. The author shares how they got to their destination, and the things they saw and did along-with photos.
Curated by @jznsamuel
A Trip to Malacca – My Journal, Part 1
---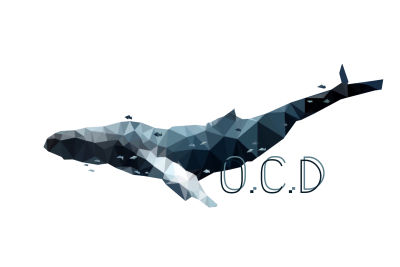 This concludes today's edition of the OCD Daily. We would like to congratulate the featured authors as well as those nominated.
We hope you were able to take away something different, fresh, and new from these posts, provided by the @ocd curators.
The OCD team would also like to thank those that strive to make a difference. As anyone can create a post but only some can create/build value.
Stop by tomorrow for another edition of OCD Daily!
Keep up the great work creating original content.
You never know when @ocd may be around :)
Today's post was authored by @veryspider
Know that your Resteem supports undervalued authors!
OCD Now Has a Steem Witness...
@OCD-Witness!