OCD DAILY - Issue #425
Welcome to the 425 issue of @OCD Daily!
Issue #425 highlights content from six (6) Steem Content Creators! The OCD team continues its search throughout Steem to find you the undervalued gems, as provided by relatively new users.
Today our curators found six (6) new pieces of original content! We strive to find works that are created by newer Steem users, that may not have the audience with which to share their quality content. @OCD strives to help provide that audience and intends to showcase Steem users who put in the extra effort to create creative, original content.
The @OCD nomination process
A curator will FIND a piece of work (typically from newer users). Within 24 hours that piece has been submitted from the curator to the @OCD team, curator votes are tallied, and the pieces with the most votes are included in the compilation.
We encourage you to visit these blogs and show these great Steemians your support and encouragement.
If you enjoyed their work, give them a Follow or maybe even say Hello!
All of the content chosen by our curators is undervalued, but there is always one piece that rises to the top. That piece is universally appreciated and valued by our curators making it OCD's Top Nomination of the Day.
---

Our top nomination of the day is from @olgy-art
Really wonderful pottery work from @olgy-art ! She reproduces the theme of Van Gogh's famous "Starry Night" on her newest round plate. She used her new favourite technique, Sgraffito, and the result is a very pretty dish! Process is included in the post.
Curated by @veryspider
My new ceramic work "The Starry Night" dedicated to my favourite artist- Vincent van Gogh
---

Our next nomination of the day is from @rosana6
@Rosana6 is taking us to explore Argentina and San Telmo craft fair. In the fair, she takes us to see the popular pumpkin bowls used to serve Mate, a drink widely consumed throughout the region, which has similar effects to caffeine. If you want to know more about her adventure in Argentina, don't forget to check out her post.
Curated by @macchiata
Travel Diary. Argentina Part II
---

Our next nomination of the day is from @morimoritanbo
@morimoritanbo is an English language teacher in Japan, or was, until recently. She was an assistant teacher for 7 years and then moved on to become a teacher in her own right, till things didn't go quite as expected. Want to find out what happened and what she's up to now? Read her post to find out.
Curated by @livinguktaiwan
So I Quit My Day Job Series: Reclaiming My Time!
---

Our next nomination of the day is from @gabeboy
@gabeboy shows us his photographic skills in this blog, where he takes some really good shots of a Praying Mantis using various cameras.
Curated by @jznsamuel
Praying mantis
---

Our next nomination of the day is from @leoneil
@leoneil enjoys sharing her garden with us on Steem, and in this next post, they feature the lemons that are growing in their backyard! If You enjoy gardening, this post may be just for you!
Curated by @Ma1neEvent

My Lemons in Full Swing - Yellow Wednesday
---

Our final nomination of the day is from @artguru
@artguru creates an oil painting of the Drakensburg mountain range in Natal, South Africa. She introduce the place and tells us how she painted it.
Curated by @catwomanteresa
The surround amphitheatre!
---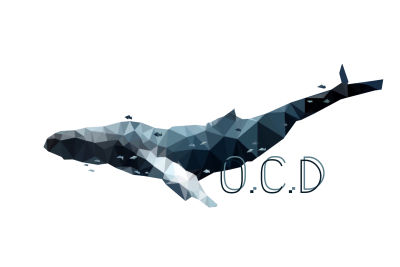 This concludes today's edition of the OCD Daily. We would like to congratulate the featured authors as well as those nominated.
We hope you were able to take away something different, fresh, and new from these posts, provided by the @ocd curators.
The OCD team would also like to thank those that strive to make a difference. As anyone can create a post but only some can create/build value.
Stop by tomorrow for another edition of OCD Daily!
Keep up the great work creating original content.
You never know when @ocd may be around :)
Today's post was authored by @elteamgordo
Know that your Resteem supports undervalued authors!
OCD Now Has a Steem Witness...
@OCD-Witness!