OCD DAILY - Issue #423
Welcome to the 423 issue of @OCD Daily!
Issue #423 highlights content from six (6) Steem Content Creators! The OCD team continues its search throughout Steem to find you the undervalued gems, as provided by relatively new users.
Today our curators found six (6) new pieces of original content! We strive to find works that are created by newer Steem users, that may not have the audience with which to share their quality content. @OCD strives to help provide that audience and intends to showcase Steem users who put in the extra effort to create creative, original content.
The @OCD nomination process
A curator will FIND a piece of work (typically from newer users). Within 24 hours that piece has been submitted from the curator to the @OCD team, curator votes are tallied, and the pieces with the most votes are included in the compilation.
We encourage you to visit these blogs and show these great Steemians your support and encouragement.
If you enjoyed their work, give them a Follow or maybe even say Hello!
All of the content chosen by our curators is undervalued, but there is always one piece that rises to the top. That piece is universally appreciated and valued by our curators making it OCD's Top Nomination of the Day.
---

Our top nomination of the day is from @sugarcreek
@sugarcreek is a homesteader on Steem, and in this next post they give us an update on how things are going for them. She is headed back to a normal day job to help raise extra money to improve the homestead, while her husband gets to experience what it's like to take care of the animals at home. Check out thier progress and videos by visiting the blog linked below:
Curated by @Ma1neEvent
Don't Crush My Spirit Progress and Setbacks on the Homestead
---

Our next nomination of the day is from @jacobpeacock
@jacobpeacock has been living off grid for a while now, and he documents his journey on steem. In the latest series he posts detailed write-ups covering the relocation and setting up of his homestead; it's on day 22-28 now and we get to know what he is presently working on.
Curated by @jznsamuel
[The Fantastica Chronicles (Day 22-28)](https://goldvoice.club/steem/@jacobpeacock/the-fantastica-chronicles-day-22-28)
---

Our next nomination of the day is from @kashifimran
User @kashifimran traveled with his colleagues in his own country to Kumrat Valley. It took them 8 hours with a 4x4 to reach the place - then after brushing their teeth with river water they had a joy - a lot of smiling faces from this Steemian who seemed to have had a blast!
Curated by @soyrosa
Explore The Beauty of Nature With KASHIF: KUMRAT VALLEY
---

Our next nomination of the day is from @mrnightmare89
The town fiesta is a very important and vibrant event celebrated with much fanfare in Philippines, and @mrnightmare89 shares with us details of a recent fiesta along with pictures of the interesting proceedings.
Curated by @jznsamuel
WHAT IS FIESTA MEANS IN THE PHILIPPINES?
---

Our next nomination of the day is from @akiroq
It is very refreshing to see a very touristic place with another eyes. Puerto Vallarta is a very popular beach destination in Mexico for local and foreign tourists. But most of the time you see over and over the same pictures and spots. @akiroq went the extra mile uphill to show us a different perspective of this beautiful little beach town.
Curated by @elteamgordo
Puerto Vallarta from the Observation Deck: Mirador Cerro de La Cruz
---

Our final nomination of the day is from @moon32walker
Neat gaming review of Stygian: Reign of the Old Ones, a title that's based off H.P. Lovecraft lore! I like how evenly handled the assessments are, with enough coverage of the key elements of the game's story, art, and playability :)
Curated by @veryspider
Stygian: Reign of the Old Ones Review
https://ipfs.busy.org/ipfs/QmRbbrPVGCVFzbFNdWmnxsbCWMMuBXrWeeun66zMKVcRy3
---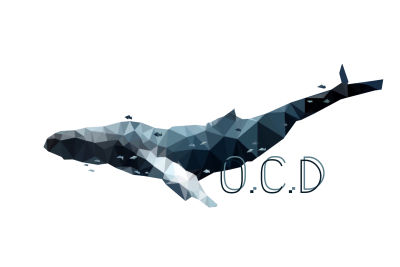 This concludes today's edition of the OCD Daily. We would like to congratulate the featured authors as well as those nominated.
We hope you were able to take away something different, fresh, and new from these posts, provided by the @ocd curators.
The OCD team would also like to thank those that strive to make a difference. As anyone can create a post but only some can create/build value.
Stop by tomorrow for another edition of OCD Daily!
Keep up the great work creating original content.
You never know when @ocd may be around :)
Today's post was authored by @soyrosa
Know that your Resteem supports undervalued authors!
OCD Now Has a Steem Witness...
@OCD-Witness!