OCD DAILY - Issue #421
Welcome to the 421st issue of @OCD Daily!
Issue #421 highlights content from six (6) Steem Content Creators! The OCD team continues its search throughout Steem to find you the undervalued gems, as provided by relatively new users.
Today our curators found six (6) new pieces of original content! We strive to find works that are created by newer Steem users, that may not have the audience with which to share their quality content. @OCD strives to help provide that audience and intends to showcase Steem users who put in the extra effort to create creative, original content.
The @OCD nomination process
A curator will FIND a piece of work (typically from newer users). Within 24 hours that piece has been submitted from the curator to the @OCD team, curator votes are tallied, and the pieces with the most votes are included in the compilation.
We encourage you to visit these blogs and show these great Steemians your support and encouragement.
If you enjoyed their work, give them a Follow or maybe even say Hello!
All of the content chosen by our curators is undervalued, but there is always one piece that rises to the top. That piece is universally appreciated and valued by our curators making it OCD's Top Nomination of the Day.
---

Our top nomination of the day is from @joonto
@joonto takes us along on an Andalusian adventure, as he describes in detail his trip across various Spanish cities and towns. He shares a lot of pictures and writes in detail about his exciting trip and the things he saw and experienced.
Curated by @jznsamuel
Joonto's Travels: Andalusia
---

Our next nomination of the day is from @tantrabanter
Take some time to read an epic journey of meditation. Fights with yourself are the hardest ones. Very detailed write up and all the thoughts gathered, experience the world of pain, "removing" the monkey mind and childhood memories coming back to haunt the author.
Curated by @svemirac
A Summer 2019 Reflection, Part II: Ten Day Vipassana Meditation
---

Our next nomination of the day is from @alice-the-dragon
There are various kind of gamers on this platform. Some like hearthstone like games, some like RPG and FPS, and our @alice-the-dragon likes to play Stardew Valley. Check out this relaxed gameplay followed by Alice's thoughts about the game. Graphics don't matter when you're passionate about the game!
Curated by @whack.science
Stardew Valley with Alice the Dragon Ep. 024
---

Our next nomination of the day is from @siavashgh
If you are a traveler you know that it is very important to know what you carry inside your backpack. If you carry unnecessary things you will probably pay more, have some trouble moving around or even get tired of carrying those things. Same goes for your mind. If you have a lot of thoughts, people or baggage in your mind, you'll end up tired.
Curated by @elteamgordo
The Pleasure And Power You Get From Letting go
---

Our next nomination of the day is from @andy4475
It's odd that even if you live local, often you find things around town that you haven't noticed before. That's what happens to @andy4475, in his post he shares with us an interesting selection of statues in his hometown in UK.
Curated by @livinguktaiwan
Weird Statues around Woking Town in Surrey ~ Travel Photography 📷
---

Our final nomination of the day is from @hasenmann
In this post, @hasenmann shows us how to cook a freshly caught fish from the ocean. I only steam my fish so it was great to see get a simple and clear walkthrough on how to cook a fish on the pan without make a huge mess. The step by step picture was easy to follow. With such simple ingredients, @hasenmann was able to make a nice meal to enjoy after a long day out at sea.
Curated by @Travelgirl
[Cooking: Finest Fishfillet - Feinstes Fischfilet
](https://goldvoice.club/steem/@hasenmann/cooking-finest-fishfilet-feinstes-fischfilet)
---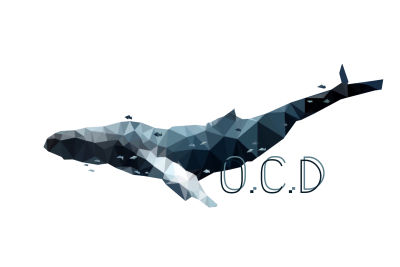 This concludes today's edition of the OCD Daily. We would like to congratulate the featured authors as well as those nominated.
We hope you were able to take away something different, fresh, and new from these posts, provided by the @ocd curators.
The OCD team would also like to thank those that strive to make a difference. As anyone can create a post but only some can create/build value.
Stop by tomorrow for another edition of OCD Daily!
Keep up the great work creating original content.
You never know when @ocd may be around :)
Today's post was authored by @whack.science
Know that your Resteem supports undervalued authors!
OCD Now Has a Steem Witness...
@OCD-Witness!