OCD DAILY - Issue #420
Welcome to the 420th issue of @OCD Daily!
Issue #420 highlights content from six (6) Steem Content Creators! The OCD team continues its search throughout Steem to find you the undervalued gems, as provided by relatively new users.
Today our curators found six (6) new pieces of original content! We strive to find works that are created by newer Steem users, that may not have the audience with which to share their quality content. @OCD strives to help provide that audience and intends to showcase Steem users who put in the extra effort to create creative, original content.
The @OCD nomination process
A curator will FIND a piece of work (typically from newer users). Within 24 hours that piece has been submitted from the curator to the @OCD team, curator votes are tallied, and the pieces with the most votes are included in the compilation.
We encourage you to visit these blogs and show these great Steemians your support and encouragement.
If you enjoyed their work, give them a Follow or maybe even say Hello!
All of the content chosen by our curators is undervalued, but there is always one piece that rises to the top. That piece is universally appreciated and valued by our curators making it OCD's Top Nomination of the Day.
---

Our top nomination of the day is from @kraytive
@kraytive loves gardening and having some success in the last harvest where they have tomatoes, pumpkins etc, they are planning to plant more for the coming season. In this post @kraytive have already drawn up a plan what to plant in the boxes which I think will be a great year for them getting some fresh veggies for their meals!
Curated by @Travelgirl
Garden Update: Winter is Coming!
---


Our next nomination of the day is from @bossel
In the Western World there's pretty much one image of a graveyard, with a certain size of tombstones and engraved names and dates. Which is why this post blew my mind! Have you ever seen a Chinese farmers graveyard? If not this post is for you. @bossel goes through dozens of images in a very nicely crafted post, and shares with us all the different styles of the graves, finishings, maybe for wealthier or poorer people... A fascinating post!
Curated by @soyrosa
Shaoguan - A traditional farmers' cemetery / Traditioneller Bauernfriedhof
---


Our next nomination of the day is from @roozbehbayat
Want to know how a real submarine works? You'll need to go to Bremerhaven or should I call it Boat-Heaven. It is an important port located in the North-West Germany. There you can see a lot of boat and also get into a real submarine. @roozbehbayat just had the time to go over there and he is not disappointed.
Curated by @elteamgordo
[My trip to Bremerhaven [ENG] [DEU]](https://goldvoice.club/steem/@roozbehbayat/my-trip-to-bremerhaven-eng-deu)
---


Our next nomination of the day is from @sadheaven
Great musical number from @SadHeaven! This track is wonderfully atmospheric and airy, a lovely remix of Seba - Painted Skies. Have a listen and let go of your worries~
Curated by @veryspider
[Seba - Painted Skies (paul infrasonic remix) [Drum & Bass]](https://goldvoice.club/steem/@sadheaven/seba-painted-skies-paul-infrasonic-remix-drum-and-bass)
---


Our next nomination of the day is from @thegoliath
Hey gamers, don't miss this great Skyrim journey beautifully written by @thegoliath. This is the 11th part of his gameplay and I'm suggesting you to jump in to see what's he doing in this God forsaken land. He just joined Mages Guild so be sure there will be some magic in the next episodes!
Curated by @whack.science
[Rothgar the Outlaw Part #11 - Smithing & enchanting, Mage's College, and Needlehide Dragon
](https://goldvoice.club/steem/@thegoliath/rothgar-the-outlaw-part-11-smithing-and-enchanting-mage-s-college-and-needlehide-dragon)
---


Our final nomination of the day is from @irreverent-dan
@irreverent-dan had an interesting trip to Havana, and the author shares some pictures that capture the essence of the trip while also describing his experience getting there and exploring Cuban culture.
Curated by @jznsamuel
Timeless Havana
---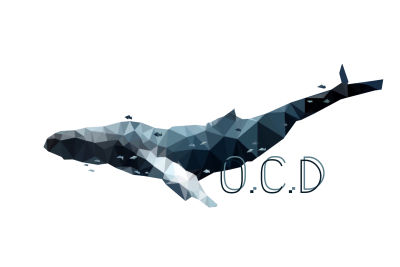 This concludes today's edition of the OCD Daily. We would like to congratulate the featured authors as well as those nominated.
We hope you were able to take away something different, fresh, and new from these posts, provided by the @ocd curators.
The OCD team would also like to thank those that strive to make a difference. As anyone can create a post but only some can create/build value.
Stop by tomorrow for another edition of OCD Daily!
Keep up the great work creating original content.
You never know when @ocd may be around :)
Today's post was authored by @Travelgirl
Know that your Resteem supports undervalued authors!
OCD Now Has a Steem Witness...
@OCD-Witness!