OCD DAILY - Issue #419
Welcome to the 419th issue of @OCD Daily!
Issue #418 highlights content from six (6) Steem Content Creators! The OCD team continues its search throughout Steem to find you the undervalued gems, as provided by relatively new users.
Today our curators found six (6) new pieces of original content! We strive to find works that are created by newer Steem users, that may not have the audience with which to share their quality content. @OCD strives to help provide that audience and intends to showcase Steem users who put in the extra effort to create creative, original content.
The @OCD nomination process
A curator will FIND a piece of work (typically from newer users). Within 24 hours that piece has been submitted from the curator to the @OCD team, curator votes are tallied, and the pieces with the most votes are included in the compilation.
We encourage you to visit these blogs and show these great Steemians your support and encouragement.
If you enjoyed their work, give them a Follow or maybe even say Hello!
All of the content chosen by our curators is undervalued, but there is always one piece that rises to the top. That piece is universally appreciated and valued by our curators making it OCD's Top Nomination of the Day.
---

Our top nomination of the day is from @marcybetancourt
@marcybetancourt have always liked bridges - the story, architecture and why it was built in the first place. In this post, she showed us a few of the bridges from some of the cities visited in the past. It's an interesting post where simple pictures of bridges can show a nice story and her thoughts on each bridge.
Curated by @Travelgirl
Bridges
---

Our next nomination of the day is from @glenalbrethsen
@glenalbrethsen makes a very creative freewrite entry for 'food fight friday' where food turns weather correspondent. We get a lot of outdoors pictures too which give a glimpse of the changing season.
Curated by @jznsamuel
Grandpa Gotta Eat: Food And Weather Go Together Like...
---

Our next nomination of the day is from @super-irie
What better way to create a bond with your son than with a trip. Just before his son went off to college @super-irie took him to Jamaica and created some memories hard to forget and maybe some hard to remember, but let's not dig into that for now.
Curated by @elteamgordo
[Faces of Jamaica [Part 3 of 10] The Story of "Mitchigan'z and Blackz"](https://goldvoice.club/steem/@super-irie/faces-of-jamaica-part-3-of-10-the-story-of-mitchigan-z-and-blackz)
---

Our next nomination of the day is from @luvlylady
@luvlylady shares three stories that were told to her by her grandparents. They are very inspiring and they helped @luvlylady shift her mindset, get inspired or just laugh. Most of the stories from her grandparents were shared by a campfire in their backyard... Keep that setting in mind while reading this post and its stories.
Curated by @soyrosa
Look at the moon. What do you see? Campfire stories and life lessons from my grandparents.
---

Our next nomination of the day is from @dede99
@dede99 visited the beautiful Pandawa Beach in Bali, and in this travel blog he describes the trip and shares pictures of the things he saw including the famous Pandava statues.
Curated by @jznsamuel
Pandawa Beach
---

Our final nomination of the day is from @eglep
@eglep takes us to quaint village called Mingė in Lithuania, in fact it's so pretty that it's know as the Venice of Lithuania. The village lies on both side of the River Mingė but there''s no bridge to get from one side to the other. If you really must, its a 13km detour! I'm packing my bags to go to Lithuania now!
Curated by @livinguktaiwan
Such a fun walk when there is only one street. Wednesdaywalk
---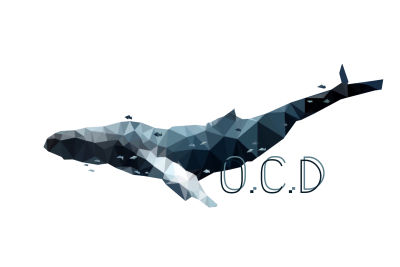 This concludes today's edition of the OCD Daily. We would like to congratulate the featured authors as well as those nominated.
We hope you were able to take away something different, fresh, and new from these posts, provided by the @ocd curators.
The OCD team would also like to thank those that strive to make a difference. As anyone can create a post but only some can create/build value.
Stop by tomorrow for another edition of OCD Daily!
Keep up the great work creating original content.
You never know when @ocd may be around :)
Today's post brought to you @veryspider
Know that your Resteem supports undervalued authors!
OCD Now Has a Steem Witness...
@OCD-Witness!