OCD DAILY - Issue #412
Welcome to the 412th issue of @OCD Daily!
Issue #412 highlights content from six (6) Steem Content Creators! The OCD team continues its search throughout Steem to find you the undervalued gems, as provided by relatively new users.
Today our curators found six (6) new pieces of original content! We strive to find works that are created by newer Steem users, that may not have the audience with which to share their quality content. @OCD strives to help provide that audience and intends to showcase Steem users who put in the extra effort to create creative, original content.
The @OCD nomination process
A curator will FIND a piece of work (typically from newer users). Within 24 hours that piece has been submitted from the curator to the @OCD team, curator votes are tallied, and the pieces with the most votes are included in the compilation.
We encourage you to visit these blogs and show these great Steemians your support and encouragement.
If you enjoyed their work, give them a Follow or maybe even say Hello!
All of the content chosen by our curators is undervalued, but there is always one piece that rises to the top. That piece is universally appreciated and valued by our curators making it OCD's Top Nomination of the Day.
---

Our top nomination of the day is from @amalinavia
Can you draw? If not @amalinavia has you covered! Doing a step-by-step tutorial, explaining both the exact tools/pens used and how to use light and shadows, she makes sure you'll end up with a perfect non-cylindrical lighthouse as a result! She is doing a drawing marathon on Instagram, so if you follow her Steem account there will be more tutorials like this in the future!
Curated by @soyrosa
Draw with me: lighthouse non cylindrical
---

Our next nomination of the day is from @lizelle
@lizelle is a fabulous cook who has so many ideas to whip up a good meal! In her post, she showed us how she made some yummy healthy corn with awesome sauces made with homegrown ingredients. Then we move on to a healthy spinach corn disha with a simple recipe. Lastly finishing her post off with some popcorn made from a pan! Reading this post makes me hungry already!
Curated by @Travelgirl
Fruits and Veggies Monday - Corny Monday Story
---

Our next nomination of the day is from @distantsignal
A night in downtown LA and The Two Bit Arcade sounds as fun as it really is. Check out this post from @distantsignal about his night out that brought him a bit back into the childhood.
Curated by @whack.science
The Two Bit Arcade!
---

Our next nomination of the day is from @kaminchan
There's a delicious variety of food available at the food stalls in Nongkhai, and @kaminchan lists down her favorites and as well as describes the sweets and savories on offer along with pictures.
Curated by @jznsamuel
Market Friday: morning by the river in Nongkhai, เวลาเช้าที่ริมนํ้าในเมืองหนองคาย
https://ipfs.busy.org/ipfs/QmcigjdGh8B5otbYzeu5cGZsYV9ouQjCsFFLQ45tJFEzes
---

Our next nomination of the day is from @shemzee
Original song inspired by quote of Viktor Paskov, dynamic and wild.
Curated by @svemirac
Feel me. Second acoustic version
---

Our next nomination of the day is from @tamaralovelace
@tamaralovelace takes us outdoors to forage for wild mushrooms in this next post. If you love the outdoors and nature, this post may be for you! Check out the photos of the wild mushrooms by visiting the blog linked below:
Curated by @Ma1neEvent
#mushroommonday Hey Now
---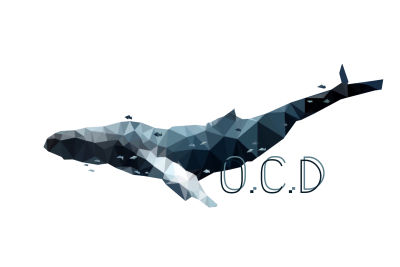 This concludes today's edition of the OCD Daily. We would like to congratulate the featured authors as well as those nominated.
We hope you were able to take away something different, fresh, and new from these posts, provided by the @ocd curators.
The OCD team would also like to thank those that strive to make a difference. As anyone can create a post but only some can create/build value.
Stop by tomorrow for another edition of OCD Daily!
Keep up the great work creating original content.
You never know when @ocd may be around :)
Today's post was authored by @randomwanderings
Know that your Resteem supports undervalued authors!
OCD Now Has a Steem Witness...
@OCD-Witness!
Whitelisted authors may use @ocdb - a non-profit distribution bot for whitelisted Steemians. Check our website for the whitelist, queue and delegation info.