OCD DAILY - Issue #410
Welcome to the 410th issue of @OCD Daily!
Issue #410 highlights content from eight (8) Steem Content Creators! The OCD team continues its search throughout Steem to find you the undervalued gems, as provided by relatively new users.
Today our curators found eight (8) new pieces of original content! We strive to find works that are created by newer Steem users, that may not have the audience with which to share their quality content. @OCD strives to help provide that audience and intends to showcase Steem users who put in the extra effort to create creative, original content.
The @OCD nomination process
A curator will FIND a piece of work (typically from newer users). Within 24 hours that piece has been submitted from the curator to the @OCD team, curator votes are tallied, and the pieces with the most votes are included in the compilation.
We encourage you to visit these blogs and show these great Steemians your support and encouragement.
If you enjoyed their work, give them a Follow or maybe even say Hello!
All of the content chosen by our curators is undervalued, but there is always one piece that rises to the top. That piece is universally appreciated and valued by our curators making it OCD's Top Nomination of the Day.
---


Our top nomination of the day is from @minsoe
@minsoe is writing a backlog for the family travels with a toddler to Japan past January. This episode is about the visit to Kyoto - a very very touristic place and although they were warned it was only when they saw the crowds they decided to change plans. Getting outside of the city, visiting other places like a castle, it still looks like amazing traveling. But be warned: Japanese people don't stand up for (people with) kids, so traveling with a toddler is certainly a challenge!
Curated by @soyrosa
obsessed with japan - hida folk village, kyoto, hakodate, sapporo, tokyo - 2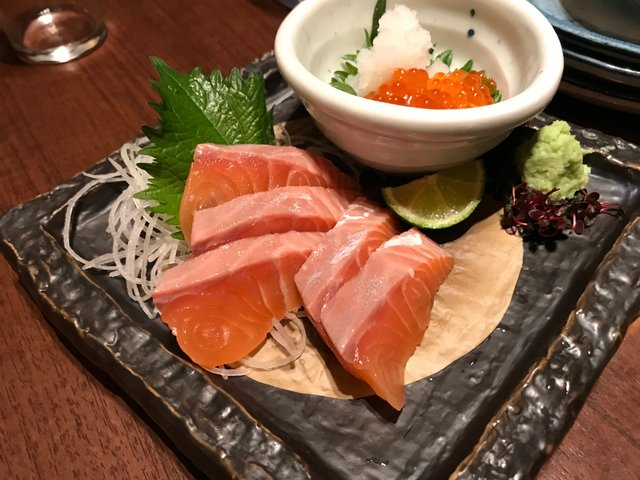 ---


Our next nomination of the day is from @ninahaskin
People of a certain age remember the beauty and clarity of playing vinyl records on good stereo equipment. @ninahaskin not only remembers she shows us how to find our own collections!
Curated by @bigtom13
"Baby Hold On" for Market Friday 💿🎤🎶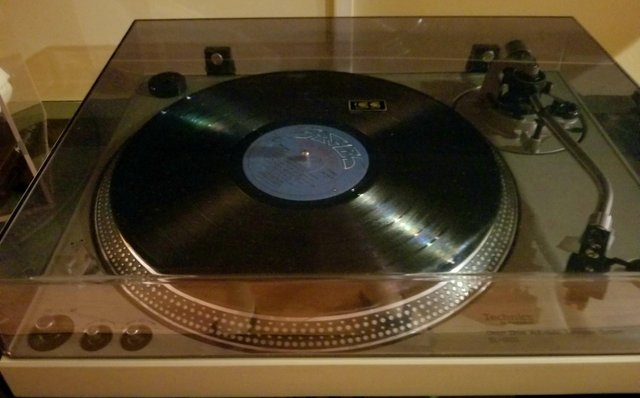 ---


Our next nomination of the day is from @berien
Have you followed an artwork's journey that transcended medium from its beginning as a graphite piece through to an incarnation on tiles, that was then broken and put back together, and then transferred over digitally only to be printed on metal plates and then reworked again by the artist's own hands? No? Come and check out @berien's "Through the Veil" and see a sneak peek of a journey of his artwork, in search of its final form...
Curated by @veryspider
Through the Veil...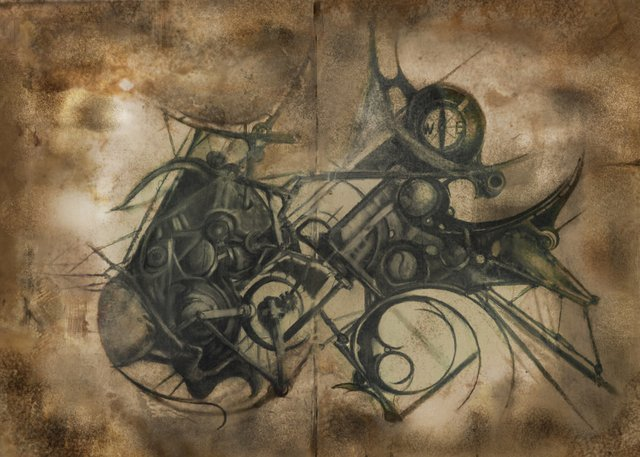 ---


Our next nomination of the day is from @amberyooper
Every time someone starts growing a home garden, I'm sure they have in mind one like this from @amberyooper. Just take a look at it, is so productive and beautiful. I't's a shame that I have problems with taking care of single little succulent.
Curated by @elteamgordo
A look at the garden for mid September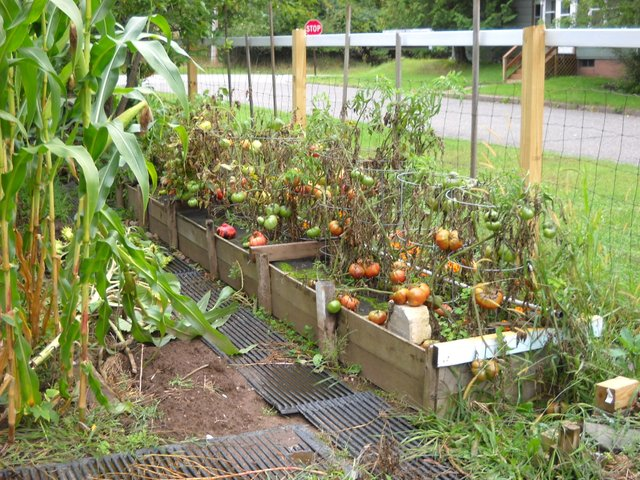 ---


Our next nomination of the day is from @goat-girlz
@goat-girlz shares updates about the things happening in her life, and there's a lot going on. Alongside some interesting pictures, the author includes details about the changing weather, the banana slugs she encountered and the activities of the goats on her farm.
Curated by @jznsamuel
I'm trying to stay positive, but it looks dark from here
---


Our next nomination of the day is from @achristopherart
@achristopherart always amazes us with his macabre art. He could create such fine details with only using one medium- a pen. The more you zoom it in, the more you'll see different figures, which makes it more interesting.
Curated by @hiddenblade
GRIMFATHER. Pen drawing.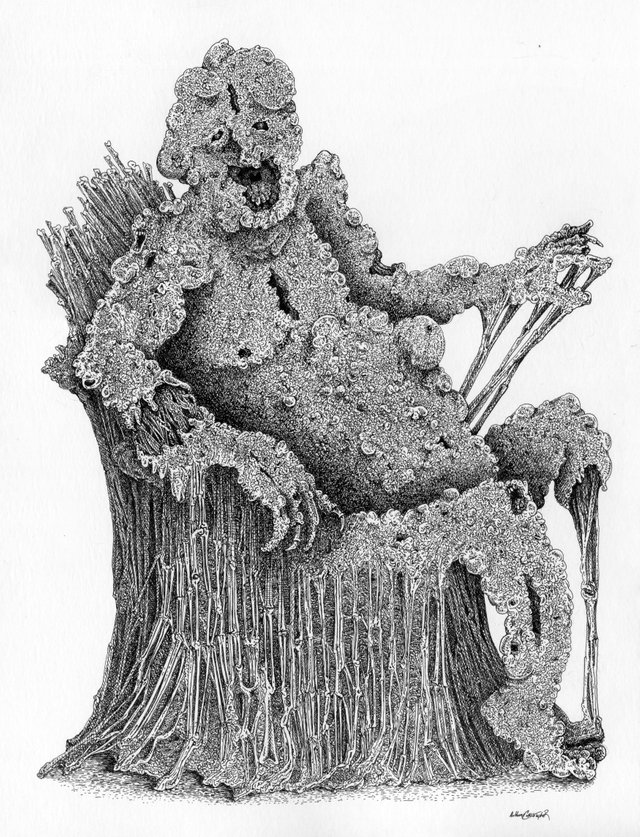 ---


Our next nomination of the day is from @elainemoore
Elaine is giving us insight of a chaotic and nightmare night during a flood from a hurricane, hearth breaking and gut wrenching story.
Curated by @svemirac
Prayers in the Storm: Staring into the Eye of a Hurricane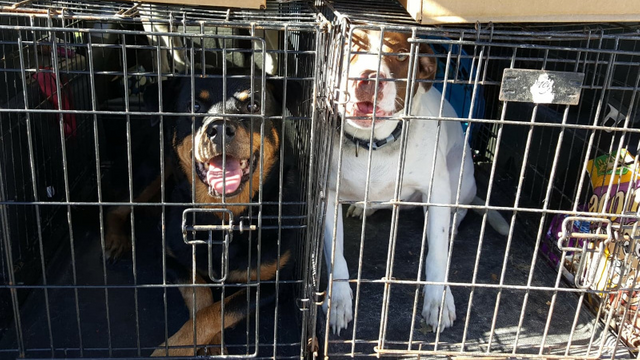 ---


Our final nomination of the day is from @roundbeargames
If you're into game developing, you should really start following @roundbeargames because he is developing the game for some time and it's still not late to catch upon everything he does. In this video, he is refactoring AI code so if you think you can learn from it, feel free to hit that Play button and have fun learning. Also, don't forget to check out his other posts about details in developing the game.
Curated by @whack.science
[#138 Refactoring AI Code (Part4) - Unity Tutorial](https://goldvoice.club/steem/@roundbeargames/138-refactoring-ai-code-part4-unity-tutorial)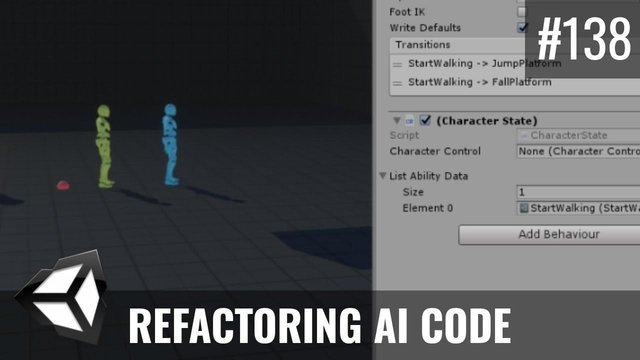 ---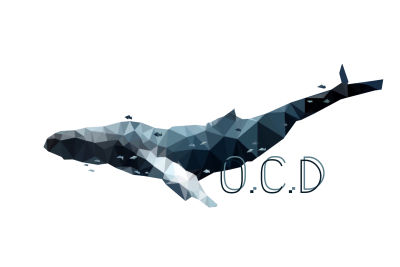 This concludes today's edition of the OCD Daily. We would like to congratulate the featured authors as well as those nominated.
We hope you were able to take away something different, fresh, and new from these posts, provided by the @ocd curators.
The OCD team would also like to thank those that strive to make a difference. As anyone can create a post but only some can create/build value.
Stop by tomorrow for another edition of OCD Daily!
Keep up the great work creating original content.
You never know when @ocd may be around :)
Today's post was authored by @JZNsamuel
Know that your Resteem supports undervalued authors!
OCD Now Has a Steem Witness...
@OCD-Witness!
Whitelisted authors may use @ocdb - a non-profit distribution bot for whitelisted Steemians. Check our website for the whitelist, queue and delegation info.