OCD DAILY - Issue #406
Welcome to the 406th issue of @OCD Daily!
Issue #406 highlights content from ten (10) Steemit Content Creators! The OCD team continues its search throughout Steemit to find you the undervalued gems, as provided by relatively new users.
Today our curators found ten (10) new pieces of original content! We strive to find works that are created by newer Steemit users, that may not have the audience with which to share their quality content. @OCD strives to help provide that audience and intends to showcase Steemit users who put in the extra effort to create creative, original content.
The @OCD nomination process
A curator will FIND a piece of work (typically from newer users). Within 24 hours that piece has been submitted from the curator to the @OCD team, curator votes are tallied, and the pieces with the most votes are included in the compilation.
We encourage you to visit these blogs and show these great Steemians your support and encouragement.
If you enjoyed their work, give them a Follow or maybe even say Hello!
All of the content chosen by our curators is undervalued, but there is always one piece that rises to the top. That piece is universally appreciated and valued by our curators making it OCD's Top Nomination of the Day.
---

Our top nomination of the day is from @trave160
Well written review of Gears 5 from @trave160 ! This article covers all the important aspects of the game, discussing its Campaign Mode's storyline, its Co-op/Multiplayer experience, and general production values of this fifth iteration to the franchise! If you were ever curious about the Gears title, check out this post to get a well written summary of what its latest has to offer :)

Curated by @veryspider
[Gears 5 (Game Review) - Grubs And The Family
](https://goldvoice.club/steem/@trave160/gears-5-game-review-grubs-and-the-family)
---

Our next nomination of the day is from @run.kirsty.run
Woah!!! Double congrats to @run.kirsty.run on completing her 40th half marathon on her 40th birthday on Sunday!!! What a way to celebrate a birthday! @run.kirsty.run has been running for 15 years and in her post she talks about some of her most memorable runs, from the toughests, the fastest, the most scenic, and the most ran - she's ran the Auckland marathon 5 times already and will be doing her 6th next month. There's a lot to be gained and to learn from running and I think we would all benefit from taking a leaf out from her book.

Curated by @livinguktaiwan
[What I've learned from 40 Half Marathons
](https://goldvoice.club/steem/@run.kirsty.run/what-i-ve-learned-from-40-half-marathons)
---

Our next nomination of the day is from @thebigsweed
It's berry season! @thebigsweed shares his journey on picking berries and before the season is over, it's a good idea to store them into either a jam or sauces. In this post, the author also shares the ingredients and how to make preserve berries by turning it into sauces.
If you would like to know how to make fresh and simple berry sauce,click on the link below!

Curated by @macchiata
[Wild Blackberries and Raspberries Oh Boy! #fff
](https://goldvoice.club/steem/@thebigsweed/wild-blackberries-and-raspberries-oh-boy-fff)
---

Our next nomination of the day is from @fotosdenada
fotosdenada is once again giving us a great photo-story, this time about bisons! These ones are more focused on Ferdinand and flower smelling. Great moments and beautiful fields.

Curated by @svemirac
[Petals, Fur, and Horns (Original Photography)
](https://goldvoice.club/steem/@fotosdenada/petals-fur-and-horns-original-photography)
---

Our next nomination of the day is from @kindredacres
@kindredacres have had a bountiful harvest, and they share pictures along with details of the various vegetables and fruits growing in their garden.

Curated by @jznsamuel
[Busy Day on the Homestead!!
](https://goldvoice.club/steem/@kindredacres/2qzurh-busy-day-on-the-homestead)
---

Our next nomination of the day is from @wildhomesteading
In this post @WildHomesteading explains why trails are so important if you're building a garden. The nature trails are both practical but also meant to make the garden a welcoming place to kids and visitors. In the end, the garden has wide variety of functions as do their paths and (often later) nature trails. I'll never look at trails the same way again!

Curated by @soyrosa
[Why I Build Trails All Over my Wild Homestead
](https://goldvoice.club/steem/@wildhomesteading/why-i-build-trails-all-over-my-wild-homestead)
---

Our next nomination of the day is from @fotostef
@fotostef decided to take some photos of his wife while she was weaving a cute ornament. He took some really detailed photos from his perspective on how this ornament was made and it was interesting to see there was actually many steps throughout the making. It was very interesting and the end product was just stunning! Thumbs up!

Curated by @travelgirl
[Frame loom ornament.
](https://goldvoice.club/steem/@fotostef/frame-loom-ornament)
---

Our next nomination of the day is from @lordcalvariam
Let's join @lordcalvariam and his friend on a journey in Minecraft PC game. Packed with zombies, adventures, crafting and mining, this video will offer you quite a fun and possible tendency to start playing this game, again. Don't miss the adventure and great time!

Curated by @whack.science
[Minecraft - The Cube Strikes Back - Episode 001
](https://goldvoice.club/steem/@lordcalvariam/c39u6ulc91b)
https://snap1.d.tube/ipfs/QmWNwWWRdj9UmT1oW11fDSwEvBTVcAPyHVCnxE3HbDVfua
---

Our next nomination of the day is from @ellenripley
Today more than nominate a post, I want to nominate a blog. Perhaps most of his publications are short and light, but all together it is a great way to enjoy life. If you don't believe me, just take a look at her blog.

Curated by @elteamgordo
Campervan Road Trip - France
---

Our final nomination of the day is from @johndoer123
Being a homesteader isn't always just glamour and beautiful sunsets! @johndoer123 had a less than wonderful weekend including a personal injury and one to a trusted friend. He basically took the weekend off only clearing some woods for trails.
Curated by @bigtom13
[BROKEN WORKHORSE...BROKEN ANKLE
](https://goldvoice.club/steem/@johndoer123/broken-workhorse-broken-ankle)
---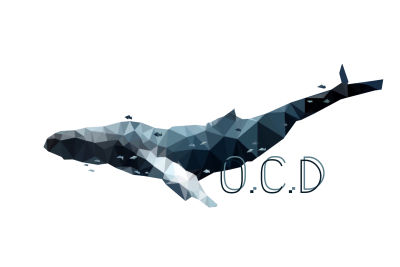 This concludes today's edition of the OCD Daily. We would like to congratulate the featured authors as well as those nominated.
We hope you were able to take away something different, fresh, and new from these posts, provided by the @ocd curators.
The OCD team would also like to thank those that strive to make a difference. As anyone can create a post but only some can create/build value.
Stop by tomorrow for another edition of OCD Daily!
Keep up the great work creating original content.
You never know when @ocd may be around :)
Today's post was authored by @soyrosa
Know that your Resteem supports undervalued authors!
OCD Now Has a Steem Witness...
@OCD-Witness!
Whitelisted authors may use @ocdb - a non-profit distribution bot for whitelisted Steemians. Check our website for the whitelist, queue and delegation info.