OCD DAILY - Issue #396
Welcome to the 396th issue of @OCD Daily!
Issue #396 highlights content from ten (10) Steemit Content Creators! The OCD team continues its search throughout Steemit to find you the undervalued gems, as provided by relatively new users.
Today our curators found ten (10) new pieces of original content! We strive to find works that are created by newer Steemit users, that may not have the audience with which to share their quality content. @OCD strives to help provide that audience and intends to showcase Steemit users who put in the extra effort to create creative, original content.
The @OCD nomination process
A curator will FIND a piece of work (typically from newer users). Within 24 hours that piece has been submitted from the curator to the @OCD team, curator votes are tallied, and the pieces with the most votes are included in the compilation.
We encourage you to visit these blogs and show these great Steemians your support and encouragement.
If you enjoyed their work, give them a Follow or maybe even say Hello!
All of the content chosen by our curators is undervalued, but there is always one piece that rises to the top. That piece is universally appreciated and valued by our curators making it OCD's Top Nomination of the Day.
---

Our top nomination of the day is from @jlsplatts
Another DIY project by @jlsplatts and this time, he is making a washtub burn barrel which this will be version 2!. Pretty much he tore his old washer apart so he can take out the big barrel where you put your clothes in the washing machine. After removing the motor he got to work. @jlsplattsHe has done a bit of work on the drum and will start making the frame this coming weekend. Follow him to see how his project continues
Curated by @Travelgirl
DIY ~ Washtub Burn Barrel Version II ~ The Tear Down ~ DIY
---

Our next nomination of the day is from @trang
What are celebrations really about? Spending time together with friends! @trang simply could not turn down the invitation to celebrate the 4th of July with her friend @hirschey and their family ! How did it go? From hiking, climbing towers, playing Steemmonsters and drinking wine by the lake, laughing and talking together with friends to waking up and watching ISS flyby in the middle of the night! What can be better?
Curated by @m31
Summer senses
https://ipfs.busy.org/ipfs/QmWRxztMiQrzVudHwCGxZpLYYPQgUYr7x1ig76dF9amnDw
---

Our next nomination of the day is from @healthandfitness
Surprise cake for 7yo daughter who helped her mom to make a cake is not much of a surprise but looks like a lot of fun and quality time. Unicorn with piggy face cake looks awesome.
Curated by @svemirac
How I made unicorn cake- Jak zrobilam torta kucyka
---

Our next nomination of the day is from @exploreaus
@exploreaus are a couple of steemians who are sharing travel adventures in Australia! In this new post, they take us to Mt. Buffalo for a beautiful scenic walk. Check out the photos by visiting the blog linked below:

Curated by @Ma1neEvent
Mt. Buffalo National Park. Frozen waterfalls and foggy views...
---

Our next nomination of the day is from @hockney
Games night is fun! @hockney visits a board game café in Richmond, West London and describes how he and his family spent a nice time playing various games.
Curated by @jznsamuel
Games Night at The Library Pot
---

Our next nomination of the day is from @triverse
@triverse gives an update on some information on google play pass, why similar services have failed in the past, and how google play pass is different and may actually survive. To see more information on google play pass and more information on it check out @triverse great article now.
Curated by @GnikSivart
Google Play Pass What You Need to Know Before You Pay
---

Our next nomination of the day is from @ntam
User @ntam shares educational material that is self-made on Steem. He is a teacher on a primary school under the Ministry of Basic Education in Cameroon. The past week he posted lessons and material on Modes of Transportation, Wild Animals, and this time all kinds of Birds and the stories that go with them. I quite like the idea of collecting educational material on Steem to share with other teachers who might be able to find inspiration from them. It also shows us what lessons are taught all over the world.
Curated by @soyrosa
SPACE EXPLORERS AROUND THE EARTH FROM CREATION
---

Our next nomination of the day is from @niekaori
@niekaori drew a gorgeous and professional anime level fanart, for Final Fantasy 14's shadowbringer story! The fanart features her own character, Blanche (the beautiful archer girl at the front), and her friend's character, Ouma (the bad ass slayer character at the back) :D
Curated by @veryspider
FFXIV countdown art
---

Our next nomination of the day is from @cloudculpepper
So according to @cloudculpepper there is a sport about throwing horseshoes. The steemian discover it passing by Fort Ashby in West Virginia, USA. And who would say it, it looks entertaining! Or at least that's what the post says about this experience. Click and be the judge of it.
Curated by @elteamgordo
West Virginia horse shoe competition
---

Our final nomination of the day is from @remlaps-lite
Today I want to present you @remlap-lite, the seconde account of @remlaps. On this account he is doing a job that resembles the one that we are doing here at @ocd just with the small differents that he is curating science and tachnology news and presenting us the most important news each day in a small post.
Curated by @jeanpi1908
Curating the Internet: Science and technology micro-summaries for August 7, 2019
---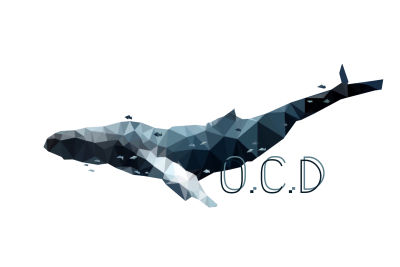 This concludes today's edition of the OCD Daily. We would like to congratulate the featured authors as well as those nominated.
We hope you were able to take away something different, fresh, and new from these posts, provided by the @ocd curators.
The OCD team would also like to thank those that strive to make a difference. As anyone can create a post but only some can create/build value.
Stop by tomorrow for another edition of OCD Daily!
Keep up the great work creating original content.
You never know when @ocd may be around :)
Today's post was authored by @jeanpi1908
Know that your Resteem supports undervalued authors!
OCD Now Has a Steem Witness...
@OCD-Witness!
Whitelisted authors may use @ocdb - a non-profit distribution bot for whitelisted Steemians. Check our website for the whitelist, queue and delegation info.