OCD DAILY - Issue #393
Welcome to the 393nd issue of @OCD Daily!
Issue #393 highlights content from ten (10) Steem Content Creators! The OCD team continues its search throughout Steem to find you the undervalued gems, as provided by relatively new users.
Today our curators found ten (10) new pieces of original content! We strive to find works that are created by newer Steem users, that may not have the audience with which to share their quality content. @OCD strives to help provide that audience and intends to showcase Steem users who put in the extra effort to create creative, original content.
The @OCD nomination process
A curator will FIND a piece of work (typically from newer users). Within 24 hours that piece has been submitted from the curator to the @OCD team, curator votes are tallied, and the pieces with the most votes are included in the compilation.
We encourage you to visit these blogs and show these great Steemians your support and encouragement.
If you enjoyed their work, give them a Follow or maybe even say Hello!
All of the content chosen by our curators is undervalued, but there is always one piece that rises to the top. That piece is universally appreciated and valued by our curators making it OCD's Top Nomination of the Day.
---

Our top nomination of the day is from @gailbelga
@gailbelga made a journal for her cousin Athena and it is seriously cute! She arranged and added those random scrapbooking stuff in the journal for her cousin to write on. With the technology that we have now, these gifts are so rare and I'm pretty sure Athena will very much love this gift!
Curated by @hiddenblade
Gail Arts: Small Journal with Me!
---

Our next nomination of the day is from @buckaroo
Homesteading life is not easy, but @buckaroo wouldn't have it any other way. The author gives an account of what she and her family enjoy about country life, and it is an interesting and informative read.
Curated by @jznsamuel
NEVER A DULL MOMENT ON THE HOMESTEAD
---

Our next nomination of the day is from @drupi
A lovely illustration from @drupi of her original character about a pianist who has the abilities to summon spirits through her playing the piano! Step by step presentation is included with the post and the final result is a beautiful piece that conveys the heightened connection between the character and her music well : )
Curated by @veryspider
[Ghost Pianist - Original Art [EN/ES] 🎭](https://goldvoice.club/steem/@drupi/ghost-pianist-original-art-en-es)
---

Our next nomination of the day is from @hosseindreamer
Analog photography versus digital photography? Hossein compares the two since he has begun taking analog ones recently with his MINOLTA camera that requires film. He finds that analog photography has a lot of character while the digital is quite crisp and bright in colors. Take a look! Hossein is a talented singer, songwriter, producer and recording engineer, and in future plans to share a lot about that too and his new found love for photography of course!
Curated by @m31
ANALOG vs DIGITAL which one wins?
---

Our next nomination of the day is from @el-cr
Have you ever felt like you are sitting on a wealth of knowledge and that more people should it? @el-cr knows a lot about crypto and blockchain and decided with a little nudge from his wife it was time to share this and educate others. In this post he shows how he educated a few people about Bitcoin and Blockchain, what he found challenging, and what homework he gave them. The fact more people know learned about Bitcoin is a win for crypto!
Curated by @soyrosa
Talking about Bitcoin & Blockchain
---

Our next nomination of the day is from @vesislava
This one is short - but heavy, so heavy that it can get you to other worlds!
Curated by @svemirac
RICK AND MORTY Theme - Cello Cover by Vesislava
---

Our next nomination of the day is from @mers
@mers falls in love with the food of the Philippines when he visits there. He introduces a kind of dried fish called tuyo. He also introduces other Philippine food, such as Lechion Kawali, escabeche, and Humba. If you are interested in local Philippine food, you can check out his post.
Curated by @catwomanteresa
Request For Native Filipino Food
---

Our next nomination of the day is from @breakforbook
@breakforbook shares a brief introduction of the game Space Hulk, a turn based tactical game, and shares his thoughts on the overall difficulty, graphics, and music of the game. If you'd like to read his review and his overall thought of the game be sure to click on his article.
Curated by @gniksivart
Space Hulk - my opinion
---

Our next nomination of the day is from @scruffyal
@scruffyal is a new steemian, and in this next post, they share with us some scenic photos they took of the beautiful views in Wales! Check out the photos by visiting the blog linked below:
Curated by @ma1neevent
A little place but a big country.....Wales!
---

Our final nomination of the day is from @spirajn
@spirajn is a Venezuelan filmmaker that has returned to steemit with his views on philosophy and life. This post feels significant, quite possibly because it is.
Curated by @bigtom13
My reintroduction to Steemit
---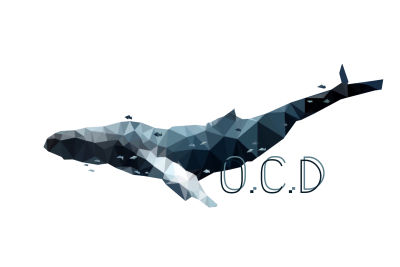 This concludes today's edition of the OCD Daily. We would like to congratulate the featured authors as well as those nominated.
We hope you were able to take away something different, fresh, and new from these posts, provided by the @ocd curators.
The OCD team would also like to thank those that strive to make a difference. As anyone can create a post but only some can create/build value.
Stop by tomorrow for another edition of OCD Daily!
Keep up the great work creating original content.
You never know when @ocd may be around :)
Today's post was authored by @whack.science
Know that your Resteem supports undervalued authors!
OCD Has a Steem Witness...
@OCD-Witness!
Whitelisted authors may use @ocdb - a non-profit distribution bot for whitelisted Steemians. Check our website for the whitelist, queue and delegation info.