OCD DAILY - Issue #392
Welcome to the 392nd issue of @OCD Daily!
Issue #392 highlights content from eight (8) Steem Content Creators! The OCD team continues its search throughout Steem to find you the undervalued gems, as provided by relatively new users.
Today our curators found eight (8) new pieces of original content! We strive to find works that are created by newer Steem users, that may not have the audience with which to share their quality content. @OCD strives to help provide that audience and intends to showcase Steem users who put in the extra effort to create creative, original content.
The @OCD nomination process
A curator will FIND a piece of work (typically from newer users). Within 24 hours that piece has been submitted from the curator to the @OCD team, curator votes are tallied, and the pieces with the most votes are included in the compilation.
We encourage you to visit these blogs and show these great Steemians your support and encouragement.
If you enjoyed their work, give them a Follow or maybe even say Hello!
All of the content chosen by our curators is undervalued, but there is always one piece that rises to the top. That piece is universally appreciated and valued by our curators making it OCD's Top Nomination of the Day.
---

Our top nomination of the day is from @robbieallenart
Creating time for what matters! Who amongst us can't relate to the importance of this first line to @robbieallenart's new post? I, for one, find his new found commitment to draw daily something that I can admire and encourage :smiley: And he's so talented that each of his drawing is delightful to appreciate. The inking, the composition, and the personalities of the characters in each piece are wonderfully done ! Check the post out and see 15 pieces of his daily sketches in this great post :)
Curated by @veryspider
15 Days of Lunch Time Sketching - ART/DRAWING/ BLOG POST
---

Our next nomination of the day is from @vaelriey
@vaelriey started longboarding only recently, and in this blog she explains the reasons why she took up this interesting sport, how she found support within the longboarding community and what her experiences have been so far.
Curated by @jznsamuel
Why Longboard?
---

Our next nomination of the day is from @thilah
Thilah finds holographic clothing really cool and gives it the second try of drawing it. This time she is dressing her original character Rell who just sits right there in the corner with his rainbow ice cream while Thilah experiments with his jacket and holographic effects. Before she dressed Kenny in similar kind of jacket, but somehow she was not entirely happy with how that turned out. Progress always requires more experiments and further studies, and Rell definitely thinks like his jacket is way cooler than Kenny's haha!
Curated by @m31
Original art: Holographic jacket with Ice Cream + Fanart Kenny doodle
---

Our next nomination of the day is from @brittandjosie
@brittandjosie is always busy welcoming new users to Steemit, and when she isn't, like a while ago she went to Tremosine in Italy with her family. In her post she takes us on a tour of this beautiful town where she spent a wonderful day out with her family. Check out her post to see all the stunning places she visitied
Curated by @livinguktaiwan
TREMOSINE IN ITALY IS SO BEAUTIFUL we love Italy 🇮🇹
---

Our next nomination of the day is from @axeman
@axeman had an air balloon flight over Klaipeda region at his birthday. It's interesting that he showed the whole process of making the ballon fly. After they flied up, he took so many amazing photos from aerial view. It seems that he edit all the photos and make them nostalgic.
Curated by @catwomanteresa
Axeman's Travelfeed #001 - Air Balloon Journey
https://ipfs.busy.org/ipfs/QmacNsbWA6H2DQrGaKrJ6GthaetVoPRnFW56w6CGvX6Zvf
---

Our next nomination of the day is from @keithboone
After walking through the park and noticing the great blue heron colony left, the bald eagle's nest is empty and the eagles moved on to greener pastures, user @keithboone starts to wonder 'what if all the birds left town'? Shooting birds regularly this time he had to settle for a seagull in flight, and and a crow, and even a surprise non-feathered animal at the end of his post.
Curated by @soyrosa
What if all the birds left town?
---

Are y'all ready for a gaming story by @kaelci that will blow your mind? Ellu'kha Kael is a main character starting this plot from the jail because of eating her neighbors. Yeah, that's how things work in Bosmer lands :) If you like Skyrim and a bit of roleplay, feel free to catch upon this story to follow what happens next!
Curated by @whack.science
A Skyrim Adventure!
---

Our next nomination of the day is from @markangeltrueman
Once again Mark presents us beautiful Macro shots from his garden. Creature looks so amazing, violent and he gives a view of the brutality of the world and nature. Enjoy in several awesome photos!
Curated by @svemirac
Some macro shots from the back garden
---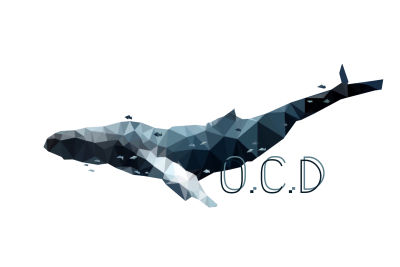 This concludes today's edition of the OCD Daily. We would like to congratulate the featured authors as well as those nominated.
We hope you were able to take away something different, fresh, and new from these posts, provided by the @ocd curators.
The OCD team would also like to thank those that strive to make a difference. As anyone can create a post but only some can create/build value.
Stop by tomorrow for another edition of OCD Daily!
Keep up the great work creating original content.
You never know when @ocd may be around :)
Today's post was authored by @catwomanteresa
Know that your Resteem supports undervalued authors!
OCD Has a Steem Witness...
@OCD-Witness!
Whitelisted authors may use @ocdb - a non-profit distribution bot for whitelisted Steemians. Check our website for the whitelist, queue and delegation info.