OCD DAILY - Issue #39
Welcome to te 390th isssue of @OCD Daily!
ssue #39
highligghts content from nine (9) Steem Content Creators! The OCD team continues its search throughout Steem to find you the undervalued gems, as provided by relatively new users.
Today our curators found nine (9) new pieces of original content! We strive to find works that are created by newer Steem users, that may not have the audience with which to share their quality content. @OCD strives to help provide that audience and intends to showcase Steem users who put in the extra effort to create creative, original content.
The @OCD nomination process
A curator will FIND a piece of work (typically from newer users). Within 24 hours that piece has been submitted from the curator to the @OCD team, curator votes are tallied, and the pieces with the most votes are included in the compilation.
We encourage you to visit these blogs and show these great Steemians your support and encouragement.
If you enjoyed their work, give them a Follow or maybe even say Hello!
All of the content chosen by our curators is undervalued, but there is always one piece that rises to the top. That piece is universally appreciated and valued by our curators making it OCD's Top Nomination of the Day.
---

Our top nomination of the day is from @theartofrez
What can be more fun than a little creative duel or a challenge if you will? @theartofrez has brought his girl @bloomerang on Steem just now and they have come up with a fun character to draw - Lil Bane. Lil Bane is a dude mixed between the world famous rapper Lil Wayne and Bane from DC Comics! The results will give you a good crack so take a look @theartofrez and @bloomerang creations! Make sure to follow them and give a warm welcome to @bloomerang! Keep steeming you both awesome, crazy creatives!
Curated by @m31
[Art - Lil Bane - Drawing challenge with my girl
](https://goldvoice.club/steem/@theartofrez/art-lil-bane-drawing-challenge-with-my-girl)
---

Our next nomination of the day is from @goldenoakfarm
Being under construction is always an adventure. @goldenoakfarm shares her challenges from getting up early in the morning to other obstacles she met during the making of a new water line at her farm. If you'd like to know what was done in order to make a new water line at her farm, check out her post!
Curated by @macchiata
It's Better and Worse - July 29, 2019 @goldenoakfarm
---

Our next nomination of the day is from @tatravelvlogs
@tatravelvlogs takes us to the adventure partk in Tripsdrill, Germany. Beautifully edited video with nice narrative, spiced up with a hot German accent. Jump on the rollercoaster and enjoy the ride!
Curated by @svemirac
Erlebnispark Tripsdrill - Theme Park
---

Our next nomination of the day is from @mintymile
Meet Avni, a tigress that was sentenced to death in India for killing 13 humans - but was that her fault? Or did she protect the 10 cubs she was feeding? Autopsy showed she didn't kill any humans when she didn't have food for a week - so who was wrong here? The tigress or the humans disturbing her? Interesting insight in a killing of an animal that might have had political or economical reasons instead of the reasons that were claimed.
Curated by @soyrosa
Protest for big cat, Avni, the tigress, last year
https://ipfs.busy.org/ipfs/QmU32BW3fqgXaicg5bZEkNsJy1TXemK6wDadvmcWUZAU4n
---

Our next nomination of the day is from @alphaccino.art
@alphaccino.art shares with us some nature photography in this next post. They came across some pretty interesting looking caterpillars, and managed to get some close up photos of them! Check out the photos by visiting the blog linked below:
Curated by @Ma1neEvent
[All Creatures Big and Small (Part 1 - The Small)](https://goldvoice.club/steem/@alphaccino.art/all-creatures-big-and-small-part-1-the-small)
---

Our next nomination of the day is from @leeart
Let's take a walk with @leeart through the route of Puguis to Tam-awan today. You can see the lovely valley beside the Mt. Kluging and Mt. Yangbew. It's a route less traveled so that you can feel the peace when you walk through the protected forest.
Curated by @catwomanteresa
My Actifit Report Card: July 31 2019
---

Our next nomination of the day is from @joanstewart

@joanstewart took us on a nice stroll at a park in South Africa. Lots of nature around the path and she even saw a guy fishing in the lake. As we stroll along the nice scenic path, she came across some cute goats enjoying the great weather as well. Then we saw some kids on an adventure up on the trees. What a nice relaxing
Curated by @travelgirl
Walking Outdoors In Sunny South Africa
---

Our next nomination of the day is from @pardinus
@pardinus introduces us to some cool feathered friends in this interesting photographic blog. We get to see Moorhens up close and personal, and the author also shares some informative details about the furry avians.

Curated by @jznsamuel
Not your usual hen
---

Our next nomination of the day is from @sadbear
@sadbear brings a really cool article covering the big event that happened in Fortnite recently, which is an epic battle between a Kaiju and a Jaeger! Check out the post to see the colossal Kaiju rampaging through the lands, and then a Jaeger mecha dropping from the sky to meet it in a duel!!! smile (Dont miss the dancing animation of the victorious Jaeger at the end of the post, too) (lol)

Curated by @veryspider
❗An epic battle in Fortnite Jaeger Vs Kaiju❗🐲🤖🔥👊🤛
---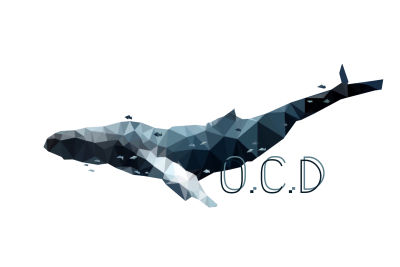 This concludes today's edition of the OCD Daily. We would like to congratulate the featured authors as well as those nominated.
We hope you were able to take away something different, fresh, and new from these posts, provided by the @ocd curators.
The OCD team would also like to thank those that strive to make a difference. As anyone can create a post but only some can create/build value.
Stop by tomorrow for another edition of OCD Daily!
Keep up the great work creating original content.
You never know when @ocd may be around :)
Today's post was authored by @svemirac
Know that your Resteem supports undervalued authors!
OCD Has a Steem Witness...
@OCD-Witness!
Whitelisted authors may use @ocdb - a non-profit distribution bot for whitelisted Steemians. Check our website for the whitelist, queue and delegation info.