OCD DAILY - Issue #388
Welcome to the 388th issue of @OCD Daily!
Issue #300 highlights content from ten (10) Steem Content Creators! The OCD team continues its search throughout Steem to find you the undervalued gems, as provided by relatively new users.
Today our curators found ten (10) new pieces of original content! We strive to find works that are created by newer Steem users, that may not have the audience with which to share their quality content. @OCD strives to help provide that audience and intends to showcase Steem users who put in the extra effort to create creative, original content.
The @OCD nomination process
A curator will FIND a piece of work (typically from newer users). Within 24 hours that piece has been submitted from the curator to the @OCD team, curator votes are tallied, and the pieces with the most votes are included in the compilation.
We encourage you to visit these blogs and show these great Steemians your support and encouragement.
If you enjoyed their work, give them a Follow or maybe even say Hello!
All of the content chosen by our curators is undervalued, but there is always one piece that rises to the top. That piece is universally appreciated and valued by our curators making it OCD's Top Nomination of the Day.
---

Our top nomination of the day is from @moraru.bogdan
Moraru Bogdan designed this amazing marketing and promotional booklet for Enduro, which apparently is an off road motorcycling sport that challenges its participants through cross country terrain and obstacles. He goes through each page of this beautifully crafted brochure which is specifically tailored to capture the love of untamed courses and natural terrains. It's a long post, but one that exudes craftsmanship and passion. The attention to details in this work is simply amazing!
Curated by @veryspider
ENDURO!
---

Our next nomination of the day is from @leysa
In an incredible well-researched and referenced post designer and artist @leysa explores Visual Communication through an analysis of Art Nouveau. She uses Art Nouveau in her own visual work and after reading this post and enjoying all the illustrations that come with it I can truly understand why!
Curated by @soyrosa
What is visual communication? | Art Nouveau case study by Leysa Flores
---

Our next nomination of the day is from @nils1990
Weddings are a great reason to travel and explore new places, and @nils1990 got to spend some time at an alpine cabin at Bavaria. Sharing several pictures from their trip, the author recounts the things they saw and did during their eventful trip.
Curated by @jznsamuel
[Travel Journal: Bavaria July 2019 (Bayrischzell, Rosenheim, Nuremberg)](https://goldvoice.club/steem/@nils1990/travel-journal-bavaria-july-2019-bayrischzell-rosenheim-nuremberg)
---

Our next nomination of the day is from @damm-steemit
Dimm was bothered by high temperatures in Uzbekistan (43˚C) and decided to find some cooler air in the mountains. He climbed the Greater Chimgan (3309m) and is now sharing his adventure with us.
Curated by @svemirac
Climbing Greater Chimgan, Uzbekistan
---

Our next nomination of the day is from @glenalbrethsen
This must be every grandparent's worse nightmare when they get the call from their child saying the grandchild has been admitted to hospital and they don't know what the issue is. That's exactly what happened to @glenalbrethsen. Luckily being the guy he is, he managed to keep his calm whilst everyone else went into breakdown. After a few worrying hours at the hospital, they were finally told it was an issue that happened to a very small % of babies. It was a tense 12 hours for @glenalbrethsen and his family but luckily all turned out well in the end.
Curated by @livinguktaiwan
My Seven Month Old Grandson's Trip To The Hospital
---

Our next nomination of the day is from @paintingjae
@paintingjae is 19 years old, insanely talented artist from Italy who draws both traditionally and digitally. This time Hades presents us with digital self-portraits of two different sides within. One softer, pastely and the other one that makes everyone uncomfortable and is very edgy. Jae is embracing the latter more lately and loves to see all the different reactions from people. More amazing art awaits @paintingjae!
Curated by @m31
Two sides of my personality
---

Our next nomination of the day is from @ilariamely
One quick look at me and you know I like to eat. I love deserts, particularly something new. @ilariamely presents a Brazilian Carrot Cake that is NOT my mama's carrot cake, with a mouth watering chocolate icing. Chocolate and carrots? What's not to like?
Curated by @bigtom13
[[ITA-ENG] Torta di carote e cioccolato - Carrot and chocolate cake](https://goldvoice.club/steem/@ilariamely/ita-eng-torta-di-carote-e-cioccolato-carrot-and-chocolate-cake)
---

Our next nomination of the day is from @javiersebastian
Let's take a tour around an ecological garden in La Palma, Canary islands by the hand - or lens? - of @javiersebastian and his amazing talent. The pics following will allow you to immerse in this little garden hidden in one of Spain's most famous island.
Curated by @anomadsoul
The Ecological Garden of my friend Goyo. Its flowers, plants and fruit trees.
---

Our top nomination of the day is from @wakeupkitty
@wakeupkitty took us to a market in Hungary which opens on Friday and Sunday. There are lots to buy and see like clothing, fruit and veggies and even fake flowers if you are interested. You also get some odd stores selling second hand toys, shoes, dinnerware or even mannequins? Check out this post to see what else there is at this market.
Curated by @Travelgirl
A Friday market abroad.
---

Our final nomination of the day is from @tggr
If you're living around South East Asia, Kuala Lumpur might be your top destination for a quick weekend getaway. It's easy to reach by mutliple airlines throughout the region and it's cheaper for any types of traveler. Some destinations in KL are close to each other, this will help you cover several places only in a short time. In this post, @tggr reminds you not to forget KLCC park, a beautiful garden in a bustling city. For the full report, check out the post below.
Curated by @macchiata
Travel Diaries - Kuala Lumpur, Malaysia
---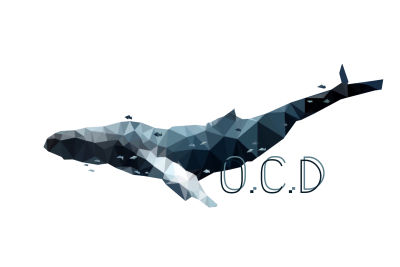 This concludes today's edition of the OCD Daily. We would like to congratulate the featured authors as well as those nominated.
We hope you were able to take away something different, fresh, and new from these posts, provided by the @ocd curators.
The OCD team would also like to thank those that strive to make a difference. As anyone can create a post but only some can create/build value.
Stop by tomorrow for another edition of OCD Daily!
Keep up the great work creating original content.
You never know when @ocd may be around :)
Today's post was authored by @soyrosa
Know that your Resteem supports undervalued authors!
OCD Has a Steem Witness...
@OCD-Witness!
Whitelisted authors may use @ocdb - a non-profit distribution bot for whitelisted Steemians. Check our website for the whitelist, queue and delegation info.