OCD DAILY - Issue #386
Welcome to the 386th issue of @OCD Daily!
Issue #386 highlights content from nine (9) Steem Content Creators! The OCD team continues its search throughout Steem to find you the undervalued gems, as provided by relatively new users.
Today our curators found nine (9) new pieces of original content! We strive to find works that are created by newer Steem users, that may not have the audience with which to share their quality content. @OCD strives to help provide that audience and intends to showcase Steem users who put in the extra effort to create creative, original content.
The @OCD nomination process
A curator will FIND a piece of work (typically from newer users). Within 24 hours that piece has been submitted from the curator to the @OCD team, curator votes are tallied, and the pieces with the most votes are included in the compilation.
We encourage you to visit these blogs and show these great Steemians your support and encouragement.
If you enjoyed their work, give them a Follow or maybe even say Hello!
All of the content chosen by our curators is undervalued, but there is always one piece that rises to the top. That piece is universally appreciated and valued by our curators making it OCD's Top Nomination of the Day.
---

Our top nomination of the day is from @rubencress
Ruben has picked up a new hobby? He has decided to give the gardening a go and grows some fresh veggies at home. He is also more aware of our wasteful food habits and instead of throwing the leftovers away, he feeds the plants with them. Take a look at his progress and simply amazing quality GIF of the basil growing!
Curated by @m31
Growing some Basil during the bullrun
---

Our next nomination of the day is from @illusivelf
@illusivelf presents a small and gorgeous photos collection of her recent trip to the river Aos of Konitsa! The colours and lighting are absolutely breathtaking!
Curated by @veryspider
RIVER AOÖS of konitsa GR// day off ADVENTURE
---

Our next nomination of the day is from @randomtravels
@randomtravels takes us on their first trip outside of the Philippines. Along the way they capture some great photos of all the great cityscapes and sites in Macau and Hong Kong. As always they share how much it cost them for their travels in an attempt to help others who might be headed there.
Curated by @randomwanderings
First Trip Outside the Philippines: Macau & Hongkong
---

Our next nomination of the day is from @erikah
@erikah went to a cafe named Kaffe Mayer in Bratislava with classic decoration. There are many kinds of cakes they have. Each cake looks so delicious in her photos. She recommend this cafe to whoever visits Bratislava.
Curated by @catwomanteresa
Kaffee Mayer In Bratislava And A Slice Of Eszterházi Cake
---

Our next nomination of the day is from @terra.somnia.art
@terra.somnia.art is doing black paper challenge putting out awesome painting every day - and they are usually followed by a how it's done - process video. For this particular day (#5) we have an awesome starry night paint, constellations are not 100% correct, but we can't blame her - colors are beautiful!
Curated by @svemirac
Black Paper Challenge #5 Starry Night
---

Our next nomination of the day is from @sukhasanasister
The musings of @sukhasanasister are always complex and deep, and often triggered, at least that's how it looks like, from fragments of life, an art piece, a line on the radio, maybe a picture taken in the back yard. This time war and coffee and books and empathy are the ingredients mixed into a reflection of life - her BBC radio teaching her, amongst others, that her day will be so much less troubled than that of millions of others around the world.
Curated by @soyrosa
Diffusing an issue with fuses
---

Our next nomination of the day is from @contrabourdon
@contrabourdon delivers a peaceful and mesmerizing performance on the organ! He is playing Chopin's Nocturne at a recital in front of a live audience, and @contrabourdon gives a beautiful rendition of the classic.
Curated by @jznsamuel
Nocturne in C-sharp minor, Op. posth - Frédéric Chopin
---

Our next nomination of the day is from @gracefu
@gracefu is having a reflective and respective Saturday. Changing moods and changing attitudes. Some words here for all of us.
Curated by @bigtom13
Saturday got me like this
---

Our final nomination of the day is from @pablo1601
Photographers normally have their favourite genre. In @pablo1601's case, he likes to take photographs of birds because they defy limits. From the moment they hatch from their shell to when they take their first flight, is only a few weeks. On top of that, there's the challenge of taking good photos of birds as they are very quick and suspicious. But when you do capture that special moment such as he did, it is all so worthwhile.
Curated by @livinguktaiwan
Fly as high as you can
---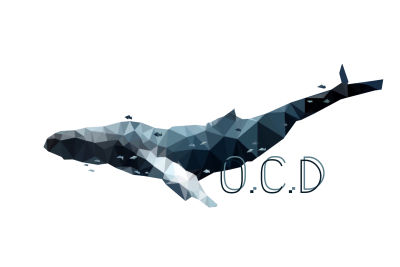 This concludes today's edition of the OCD Daily. We would like to congratulate the featured authors as well as those nominated.
We hope you were able to take away something different, fresh, and new from these posts, provided by the @ocd curators.
The OCD team would also like to thank those that strive to make a difference. As anyone can create a post but only some can create/build value.
Stop by tomorrow for another edition of OCD Daily!
Keep up the great work creating original content.
You never know when @ocd may be around :)
Today's post was authored by @m31
Know that your Resteem supports undervalued authors!
OCD Has a Steem Witness...
@OCD-Witness!
Whitelisted authors may use @ocdb - a non-profit distribution bot for whitelisted Steemians. Check our website for the whitelist, queue and delegation info.