OCD DAILY - Issue #379
Welcome to the 379th issue of @OCD Daily!
Issue #379 highlights content from ten (10) Steem Content Creators! The OCD team continues its search throughout Steem to find you the undervalued gems, as provided by relatively new users.
Today our curators found ten (10) new pieces of original content! We strive to find works that are created by newer Steem users, that may not have the audience with which to share their quality content. @OCD strives to help provide that audience and intends to showcase Steem users who put in the extra effort to create creative, original content.
The @OCD nomination process
A curator will FIND a piece of work (typically from newer users). Within 24 hours that piece has been submitted from the curator to the @OCD team, curator votes are tallied, and the pieces with the most votes are included in the compilation.
We encourage you to visit these blogs and show these great Steemians your support and encouragement.
If you enjoyed their work, give them a Follow or maybe even say Hello!
All of the content chosen by our curators is undervalued, but there is always one piece that rises to the top. That piece is universally appreciated and valued by our curators making it OCD's Top Nomination of the Day.
---


Our top nomination of the day is from @its.parth.hey
An extensive and intense read about how @its.parth.hey prepared for climbing the Mount Everest! Strength training, yoga, meditation, healthy diet are part of it, but also a resistance mask and overall smart hiking gear/light packing seems to be part of the recipe. After a lot of negative news reports about under-prepared Mountain Everest Climbers it seems like this smart Steemian actually did a lot of preparation. Congratulations!
Curated by @soyrosa
#2 Mount Everest Expedition - How did I train for the Everest Expedition?
---


Our next nomination of the day is from @fmbs25
A simple recipe for a fresh sour suce with cucumber perfect for side dish from @fmbs25. Well-written with step by step pictures. It should be easy to follow. Perhaps this weekend, this will be on your menu?
Curated by @macchiata
A Witch in the Kitchen: "Sweet and Sour Sauce with Cucumber."
---


Our next nomination of the day is from @siavashgh
Truly amazing story from @siavashgh about celebrating life and people at the Rainbow Gathering in Georgia. Leaving technologies behind, connecting with each other, singing and dancing by the fire, hugging each other, running wild into the wild, and so so much more beautiful, peaceful harmony at the gathering. Are the corners of your mouth also rising and forming a smile reading this?
Curated by @m31
Georgia Travel Diary: Finally arriving at the Rainbow Gathering
---


Our next nomination of the day is from @rayshiuimages
@rayshiuimages is taking us go Wat Phra Singh at Chiang Mai in Thailand. The temple here was simply stunning and @rayshiuimages was able to capture some photos as the sun was setting so the photos showed the extra shiny side of the temple. He also included some travel tips when visiting the temple so do take note if you decide to visit.
Curated by @Travelgirl
Wat Phra Singh and its golden stupas
---


Our next nomination of the day is from @ayushijain
If its not enough inspiration to be wandering the pink city of Jaipur, India. You can visit the Jawahar Kala Kendra Center, a building entirely dedicated to arts and completely inspired by the city where it was built. Over there you can find just the right corner to let your mind fly.
Curated by @elteamgordo
Art Center of Jaipur - Jawahar Kala Kendra
---


Our next nomination of the day is from @yangyanje
@yangyanje draws a character which is actually his account name. The character is from a fictional tale he design. He describes the background story and his setup about this character.
He draws this painting with different materials, including acrylic, markers, spray paint. The story happened in China, so he draws dragon and tiger at the background that makes the composition look interesting.

Curated by @catwomanteresa
The Steemian Hive Mind
---


Our next nomination of the day is from @annephilbrick
@annephilbrick's talent at taking photos is amazing. From detailed zoom in pics of bugs to beautiful landscapes, this post really shows us what a Wednesday walk in nature can be like during summer.
Curated by @anomadsoul
📷 Wednesday Walk
---


Our next nomination of the day is from @iamjadeline
@iamjadeline is the mom of a son with special needs, and her son is still working on improving his motor skills. In this blog, she shares the occupational therapy activities helping him boost his skills, including learning to grip chopsticks.
Curated by @jznsamuel
Tuning those fingers' strength // Occupational Therapy at Home
---


Our next nomination of the day is from @biti
Can you imagine a world without a single animal? @biti points out different bond between animals and people living in cities and smaller areas. And of course, presents us nice photos with various animals.
Curated by @svemirac
Significance of animals
---


Our final nomination of the day is from @tegoshei
In this post the blogger @tegoshei explores sketching her cousin in anime style. Starting with a trial sketch and progressing to a portrait which also included one more person. Have you ever tried drawing someone in anime style?
Curated by @anmitsu
I Sketched My Cousin and His "Friend" in Anime/Manga Style
---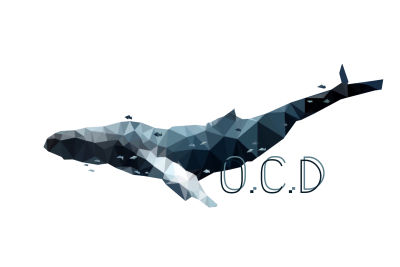 This concludes today's edition of the OCD Daily. We would like to congratulate the featured authors as well as those nominated.
We hope you were able to take away something different, fresh, and new from these posts, provided by the @ocd curators.
The OCD team would also like to thank those that strive to make a difference. As anyone can create a post but only some can create/build value.
Stop by tomorrow for another edition of OCD Daily!
Keep up the great work creating original content.
You never know when @ocd may be around :)
Today's post was authored by @Travelgirl
Know that your Resteem supports undervalued authors!
OCD Has a Steem Witness...
@OCD-Witness!
Whitelisted authors may use @ocdb - a non-profit distribution bot for whitelisted Steemians. Check our website for the whitelist, queue and delegation info.