OCD DAILY - Issue #378
Welcome to the 378th issue of @OCD Daily!
Issue #378 highlights content from ten (10) Steem Content Creators! The OCD team continues its search throughout Steem to find you the undervalued gems, as provided by relatively new users.
Today our curators found ten (10) new pieces of original content! We strive to find works that are created by newer Steem users, that may not have the audience with which to share their quality content. @OCD strives to help provide that audience and intends to showcase Steem users who put in the extra effort to create creative, original content.
The @OCD nomination process
A curator will FIND a piece of work (typically from newer users). Within 24 hours that piece has been submitted from the curator to the @OCD team, curator votes are tallied, and the pieces with the most votes are included in the compilation.
We encourage you to visit these blogs and show these great Steemians your support and encouragement.
If you enjoyed their work, give them a Follow or maybe even say Hello!
All of the content chosen by our curators is undervalued, but there is always one piece that rises to the top. That piece is universally appreciated and valued by our curators making it OCD's Top Nomination of the Day.
---

Our top nomination of the day is from @lizelle
@lizelle takes us to a coastal village called Glenmore Beach in her post. It's a beautiful beach, great for anglers, and walkers and for those who loves to watch the sunrise. There's a lot of indigenous plants on the beach, lagoons, rock pools filled with mussels and oysters, and also the remaints of a shipwreck from 1933! Basically its a great place to go for a short break in South Africa.
Curated by @livinguktaiwan
Wednesday Walk Make Me Smile - Shipwreck, the sea and quirky signs
---

Our next nomination of the day is from @mark0318
Hong Kong is a beautiful place and @mark0318 is taking us to one of the most visited places by tourists - Tsim Sha Tsui. It is always busy, never a dull moment. They decided not to book any tours and just venture around themselves. They saw some displays at night then the following day walked around the HK Museum of Art & Kowloon Park. Great to see some Steemians enjoying their holiday in Hong Kong.
Curated by @TravelGirl

Hong Kong Trip Part 1: Exploring the city Tsim Sha Tsui, Kowloon
----------

Our next nomination of the day is from @joseacabrerav
Where do you think of when you mention the word gratitude? Caracas, Venezuela? That wouldn't be my first choice, but @joseacabrerav makes a really strong case with his gratitude challenge/2 year on the blockchain post. Heartfelt stuff that is bigger than the author.
Curated by @bigtom13
[Thank you steemit. (More than two years on blockchain and an evolution that i feel and live.)](https://goldvoice.club/steem/@joseacabrerav/thank-you-steemit-more-than-two-years-on-blockchain-and-an-evolution-that-i-feel-and-live)
---

Our next nomination of the day is from @ammonite
Wonderful ice sculpture by @ammonite, a loopy loop circuit with some ice runners :smiley: The narration is wonderful, too, he talked about the challenges of sculpting quickly before the ice melts since the temperature was on the rise and how they had to work through nights in order to make the sculpture happened in time. He also included his photos and thoughts about the location where he put this together, at Seoul, South Korea!
Curated by @veryspider
Loop De Loop - snow sculpture
---

Our next nomination of the day is from @tangmo
One of the beautiful things of today's technology is the power of sharing moments. Being capable of see and old picture or share one live video at the other side of the world is amazing but that's not the best part of it. The best part is what that file or group of bits trigger in your mind, that's something tech just can't do yet. That feeling is what @tangmo experience while looking at this collection of pictures of his sister. And he just want to get back to Germany again.
Curated by @elteamgordo
Beautiful scenery and Magnificent Cathedrals in Germany
---

Our next nomination of the day is from @bauloewe
@bauloewe has developed and released his first bot for Steem monsters about a week ago. In this post he talks about the algorithm he used initially and why he had to change some things to make it work better.
Curated by @anmitsu
Development Update on my Steem Monsters Bot
---

Our next nomination of the day is from @gamezine
@gamezine is trying to relive old school moments with this classic game. Take a look what he says about the game, from great songs that takes you back in time to some details of the game. A great overall look on the game that hard core gamers shouldn't miss. We all know it's not about the graphics but that feeling the game gives you. This game will take you back in time so hop in the time machine and have fun!
Curated by @whack.science
Blazing Chrome, shooting at the past with a lot of intensity
---

Our next nomination of the day is from @jgvinstl
@jgvinstl has an original song to share with us in this next post. It's a catchy tune played on his acoustic guitar with some original vocals as well! Check out this musician duo by visiting thier new dtube video linked below:
Curated by @Ma1neEvent
JGV & ASV Sing it: Feel Real - Original Song
---

Our next nomination of the day is from @dusoleil
@dusoleil is an amateur artist who loves drawing, and in this blog she shares a lovely picture that comes with an inspiring message that tells one to flourish and be free. The imaginative artwork uses vivid colors and it's great to see the progress shots too.
Curated by @jznsamuel
🎨 /DRAWING/ 🌷 Flourishing 🌸 /BY: SEAH @dusoleil/ ✨
---

Our final nomination of the day is from @mitchel55
@mitchel55 went to the 'Darjeeling of Bangladesh', a gorgeous place I've personally never heard of. From here you can see the Bay of Bengal and a vast amount of green surroundings - love by foreign and local tourists alike.
Curated by @soyrosa
My photography#37
---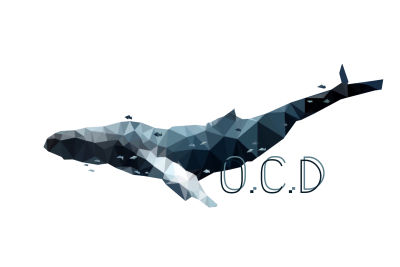 This concludes today's edition of the OCD Daily. We would like to congratulate the featured authors as well as those nominated.
We hope you were able to take away something different, fresh, and new from these posts, provided by the @ocd curators.
The OCD team would also like to thank those that strive to make a difference. As anyone can create a post but only some can create/build value.
Stop by tomorrow for another edition of OCD Daily!
Keep up the great work creating original content.
You never know when @ocd may be around :)
Today's post was authored by @veryspider
Know that your Resteem supports undervalued authors!
OCD Has a Steem Witness...
@OCD-Witness!
Whitelisted authors may use @ocdb - a non-profit distribution bot for whitelisted Steemians. Check our website for the whitelist, queue and delegation info.