OCD DAILY - Issue #372
Welcome to the 372nd issue of @OCD Daily!
Issue #372 highlights content from ten (10) Steem Content Creators! The OCD team continues its search throughout Steem to find you the undervalued gems, as provided by relatively new users.
Today our curators found ten (10) new pieces of original content! We strive to find works that are created by newer Steem users, that may not have the audience with which to share their quality content. @OCD strives to help provide that audience and intends to showcase Steem users who put in the extra effort to create creative, original content.
The @OCD nomination process
A curator will FIND a piece of work (typically from newer users). Within 24 hours that piece has been submitted from the curator to the @OCD team, curator votes are tallied, and the pieces with the most votes are included in the compilation.
We encourage you to visit these blogs and show these great Steemians your support and encouragement.
If you enjoyed their work, give them a Follow or maybe even say Hello!
All of the content chosen by our curators is undervalued, but there is always one piece that rises to the top. That piece is universally appreciated and valued by our curators making it OCD's Top Nomination of the Day.
---

Our top nomination of the day is from @constantshots
Sometimes you can discover pretty amazing places when you decide to stay away from the highways and main roads. @constantshots is traveling in Spain and made the decision to take more remote path. They end up in a small medieval village called Cantavieja in the middle of nowhere that blends with beautiful mountainous scenery.
Curated by @m31
Wednesday Walk: Medieval town in the middle of nowhere
---

Our next nomination of the day is from @wiseagent
A great look into an iconic gaming title, Sonic the Hedgehog by @wiseagent ! He presented a lovely article on Sonic's origins, accompanied by very nostalgic screens from the game as well as looking at its impact to the world's pop culture contents as the titular character spreads like wildfire through cosplay, graffiti, tattoos, merchandise, and even a motion picture in 2019.
Curated by @veryspider
SONIC: A wild and fun race to save the world!
---

Our next nomination of the day is from @spiritabsolute
@spiritabsolute really enjoys drawing, and he is constantly pushing himself to improve his skills. In this blog, he shares how we was able to render a tree using Blender, and it's great seeing the progress shots and the various elements that went into forming the tree.
Curated by @jznsamuel
How I learning Blender #21
---

Our next nomination of the day is from @wandergirl
@wandergirl gives us a little tour around a buffet place called Feria. Using her camera, the foods look even more appetizing. She also dropped the price and location of the place to whoever might be interested to try it out!
Curated by @hiddenblade
Getting Festive @ Feria
---

Our next nomination of the day is from @cherryng
Singapore Changi Airport always ranks as one of the best, if not the best in the world. Jewel Changi Airport is a new tourist attraction next to it and has just opened a month ago. @cherryng went to take a look around. There's a hugh indoor botanical garden in the middle of the building with the world's tallest 40-meter indoor waterfall rain vortex. Trains drives across the top of the vortex and in the evening there's a light show by the waterfall. There's so much more in @cherryng's post about this that makes me so want to go to Singapore now.
Curated by @livinguktaiwan
[Let's go Jewel Changi Airport with me! ~Wednesday Walk~ (带你逛星耀樟宜)](https://goldvoice.club/steem/@cherryng/let-s-go-jewel-changi-airport-with-me-wednesday-walk-71c714e89d86f)
---

Our next nomination of the day is from @deckershado
@deckershado is hands down the best movie reviewer on the blockchain, and depending on who you ask, he is also the internet personality with the best hair. His production value is higher than most, and the comedy he builds in even during the darkest horror movie reviews is perfect. He is currently in the middle of The Summer of Jackie Chan! Today he reviews the classic buddy dramedy Rush Hour.

Curated by @randomwanderings
Rush Hour Review
---

Our next nomination of the day is from @allover
@allover is here in Sydney! Though this time he felt it was too busy around Sydney Harbour, @allover gives us his view of the surroundings, the views and his thoughts of Sydney. There are many things to do like visiting Taronga Zoo, the Blue Mountains and Katoomba were a few places he named which is a would be a nice side trip. Oh and do take note of his recommendation of taking the ferry around the harbour as it is cheap and cheerful to see the harbour from a different angle.
Curated by @Travelgirl
Sails on the harbour
---

Our next nomination of the day is from @osmy07
In this post @osmy07 asks some questions we might have asked ourselves too from time to time: Why are there days when I feel very well, and others very bad? Why do I sometimes feel beautiful, and sometimes not? What do I want to do with my life? Will my future be good? I will be happy? Studying to become a doctor this 25 year old woman is definitely a person I'd love to have a conversation with, and it seems like currently she's having pretty interesting talks about life with herself.
Curated by @soyrosa
Is it so hard to love yourself?
---

Our next nomination of the day is from @tfq86
Where do you go for your very first drone flight? @tfq96 went to a picturesque island in Indonesia to test his new toy! The pictures are beautiful and leave me looking for more!
Curated by @bigtom13
First time taking photo with drone
---

Our final nomination of the day is from @lestravel
Today @lestravel share with us an awesome video with his experience wandering around the biggest mall in the world, which is next to the tallest building in the world. I wonder what's that thing in Dubai that they want all the biggest things in the world.
Curated by @elteamgordo
The Dubai Mall Experience - Episode One in Dubai UAE
---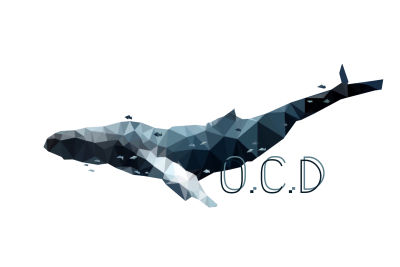 This concludes today's edition of the OCD Daily. We would like to congratulate the featured authors as well as those nominated.
We hope you were able to take away something different, fresh, and new from these posts, provided by the @ocd curators.
The OCD team would also like to thank those that strive to make a difference. As anyone can create a post but only some can create/build value.
Stop by tomorrow for another edition of OCD Daily!
Keep up the great work creating original content.
You never know when @ocd may be around :)
Today's post was authored by @randomwanderings
Know that your Resteem supports undervalued authors!
OCD Has a Steem Witness...
@OCD-Witness!
Whitelisted authors may use @ocdb - a non-profit distribution bot for whitelisted Steemians. Check our website for the whitelist, queue and delegation info.