OCD DAILY - Issue #368
Welcome to the 368th issue of @OCD Daily!
Issue #367 highlights content from ten (10) Steem Content Creators! The OCD team continues its search throughout Steem to find you the undervalued gems, as provided by relatively new users.
Today our curators found ten (10) new pieces of original content! We strive to find works that are created by newer Steem users, that may not have the audience with which to share their quality content. @OCD strives to help provide that audience and intends to showcase Steem users who put in the extra effort to create creative, original content.
The @OCD nomination process
A curator will FIND a piece of work (typically from newer users). Within 24 hours that piece has been submitted from the curator to the @OCD team, curator votes are tallied, and the pieces with the most votes are included in the compilation.
We encourage you to visit these blogs and show these great Steemians your support and encouragement.
If you enjoyed their work, give them a Follow or maybe even say Hello!
All of the content chosen by our curators is undervalued, but there is always one piece that rises to the top. That piece is universally appreciated and valued by our curators making it OCD's Top Nomination of the Day.
---


Our top nomination of the day is from @psyceratopsb
@psyceratopsb and his wife decided to go on a cycling trip through Glendalough, Ireland on a nice, sunny day. In this travel blog, the author shares several pictures and gives us the details about their eventful day spent outdoors in the midst of nature.
Curated by @jznsamuel
[Cycling Roam through Glendalough, Ireland
](https://goldvoice.club/steem/@psyceratopsb/cycling-roam-through-glendalough-ireland)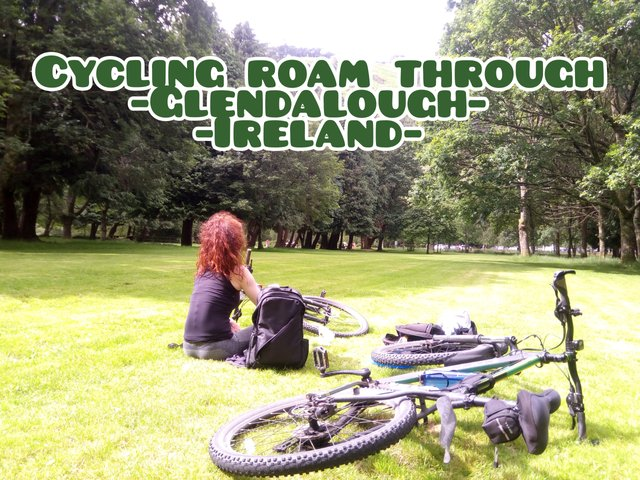 ---


Our next nomination of the day is from @dmcamera
@dmcamera recently visited French Polynesia with her husband for their silver wedding anniversary. They had such a fabulous time in this beautiful place and shared some scenery right from their bungalow. It was a nice recap of her trip and in the end, her husband gave her a stunning gift for her anniversary.

Curated by @travelgirl
French Polynesia – A State Of Mind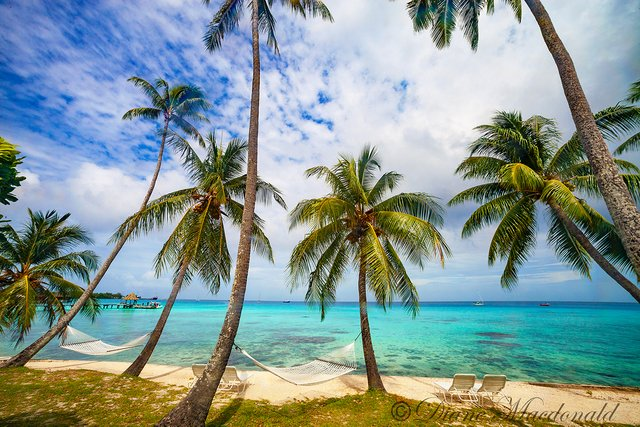 ---


Our next nomination of the day is from @anaerwu
Michael Fassbender Is one of the trending young actors in the past few years. His versatility and great performances have given him quite the rep, from small parts like in 300 to deuteragonist pieces like in Prometheus and x-men movies, he's proved that an actor is as good as the scripts he agrees to take, and these kind of choices define you as a performer and influence your career. @anaerwu gives us a detailed analysis of this superb - or is it? - actor
Curated by @anomadsoul
We need to talk about Fassbender - is the actor as bad as his last movie?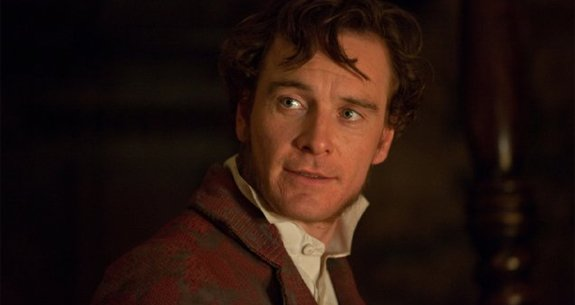 ---


Our next nomination of the day is from @xoxoone9
What I love about this is it is done fast and not particularly accurately but leads to a wonderful finished product that is more about impression than actuality. @xoxoone9 uses materials that can be purchased anywhere!
Curated by @bigtom13
Watercolor Flower Painting - How to paint an abstract Poppy Flower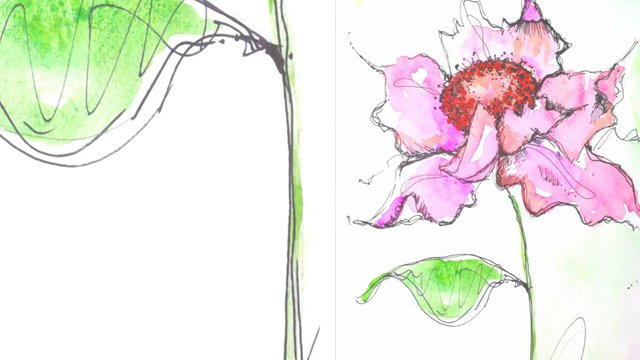 ---


Our next nomination of the day is from @roinujx
@roinujx drew a portrait of Emma Watson, who is one of the main characters of Harry Potter movie. The proportion of the face she drew is very accurate so that you can recognize who she drew. You can check out the process in this post.
Curated by @catwomanteresa
Drawing Emma Watson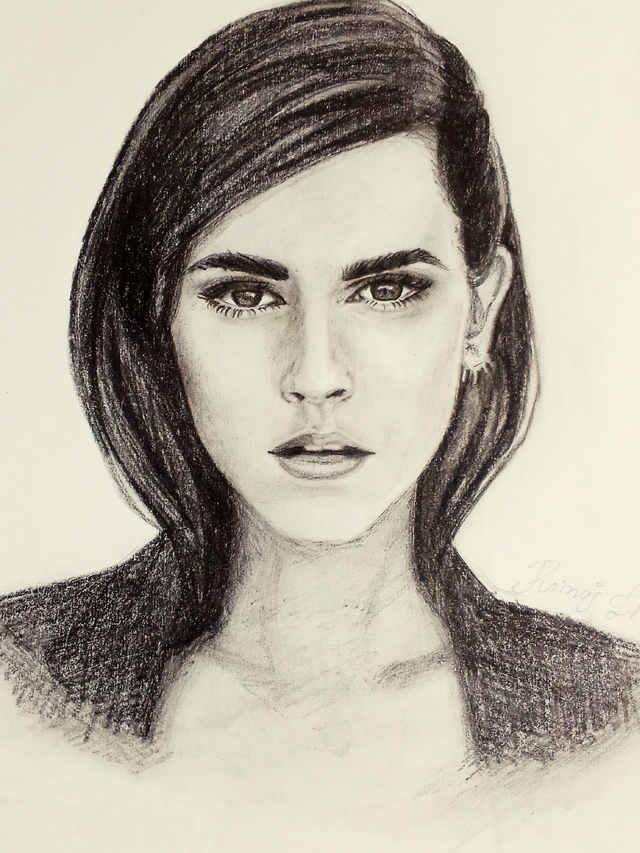 ---


Our next nomination of the day is from @achristopherart
This absolutely adorable ink drawing has a powerful message. Our oceans are polluted with plastic that floats from rivers or simply is dumped there directly. However, this little guy seems to be healthy judging by its insides. No garbage, no plastic. If only the reality would be as nice and pretty out there. All kinds of creatures consuming our shit, getting tangled and eventually die because of it. Grim? Not this little guy. Not at all. How little? Take a look at the size comparison image! @achristopherart is insanely talented and skillful artist, make sure to follow their blog!
Curated by @m31
Little healthy whale. Pen drawing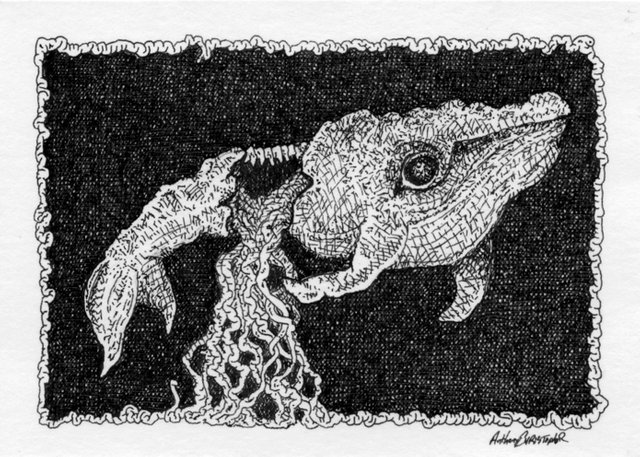 )

---


Our next nomination of the day is from @shaheerbari
So what do you know about Pakistan? If your answer is none, just like mine, I invite you to take a look at this post. Actually is a collections of tree post, maybe more is coming,I don't know. But @shaheerbari share a very detailed visit through Pakistan showing off some of its most spectacular edifications.
Curated by @elteamgordo
Tour de Pakistan Day 3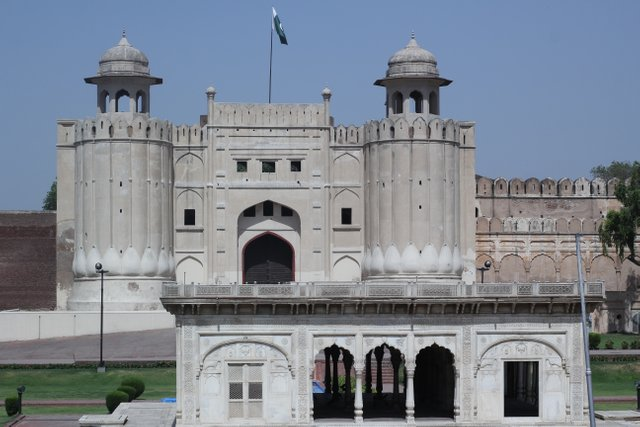 ---


Our next nomination of the day is from @alfie-hart
@alfie-hart is building a new campsite. In this post he shares some stunning photographs of the area, he talks about his passion for carpentry and working in nature. I very much enjoyed this post, and would love to see it receive a bit more attention from the community.
Curated by @futuremind
Building a campsite and preparing for the next filming trip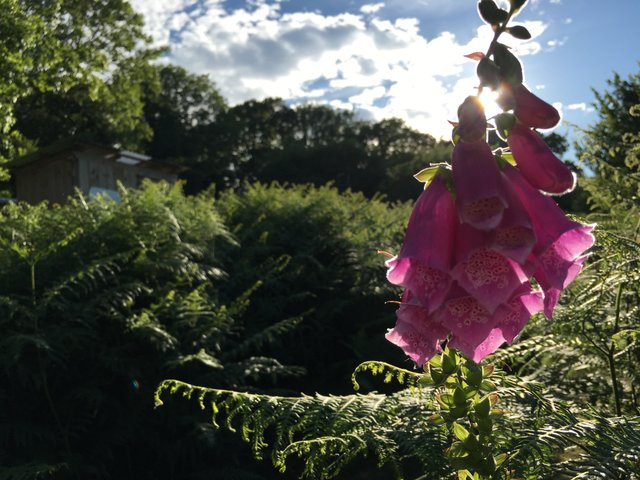 ---


Our next nomination of the day is from e @omra-sky
A Goose Life - epic name for a lovely video on the geese @omra-sky filmed. "Here are some of the highlights: a woman makes me uncomfortable, dead fish, my nasally voice, and gunshots?" She was lucky to not step on the dead fish, pfew!
Curated by @soyrosa
Goose Life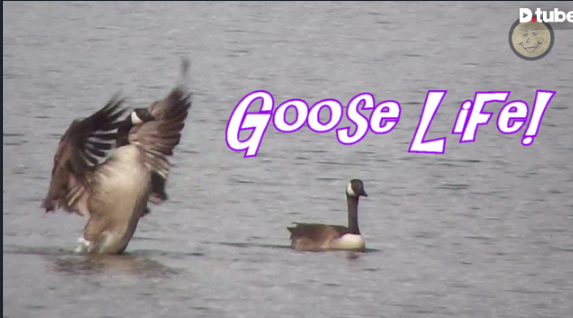 ---
---


Our next nomination of the day is from @scc664
@scc664 talks about lots of stuff happening in July around the world, from Europe to Alaska, and presents us several beautiful images which are worth checking out.
Curated by @svemirac
Vacation Times/Semestertider !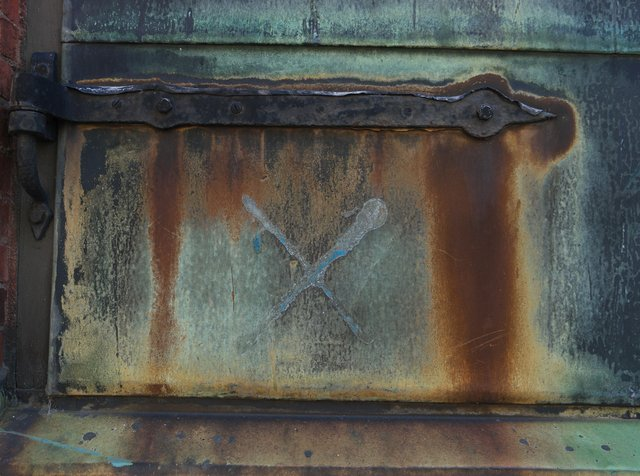 ---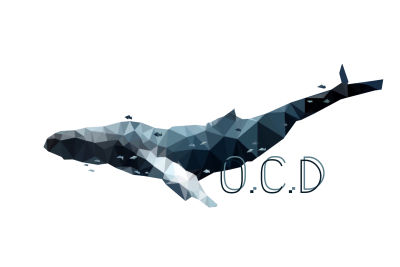 This concludes today's edition of the OCD Daily. We would like to congratulate the featured authors as well as those nominated.
We hope you were able to take away something different, fresh, and new from these posts, provided by the @ocd curators.
The OCD team would also like to thank those that strive to make a difference. As anyone can create a post but only some can create/build value.
Stop by tomorrow for another edition of OCD Daily!
Keep up the great work creating original content.
You never know when @ocd may be around :)
Today's post was authored by @macchiata
Know that your Resteem supports undervalued authors!
OCD Has a Steem Witness...
@OCD-Witness!
Whitelisted authors may use @ocdb - a non-profit distribution bot for whitelisted Steemians. Check our website for the whitelist, queue and delegation info.