OCD DAILY - Issue #366
Welcome to the 366th issue of @OCD Daily!
Issue #366 highlights content from eight (8) Steem Content Creators! The OCD team continues its search throughout Steem to find you the undervalued gems, as provided by relatively new users.
Today our curators found eight (8) new pieces of original content! We strive to find works that are created by newer Steem users, that may not have the audience with which to share their quality content. @OCD strives to help provide that audience and intends to showcase Steem users who put in the extra effort to create creative, original content.
The @OCD nomination process
A curator will FIND a piece of work (typically from newer users). Within 24 hours that piece has been submitted from the curator to the @OCD team, curator votes are tallied, and the pieces with the most votes are included in the compilation.
We encourage you to visit these blogs and show these great Steemians your support and encouragement.
If you enjoyed their work, give them a Follow or maybe even say Hello!
All of the content chosen by our curators is undervalued, but there is always one piece that rises to the top. That piece is universally appreciated and valued by our curators making it OCD's Top Nomination of the Day.
---
Our top nomination of the day is from @vegoutt-travel
If you think that in a road trip in Ireland you will find fairies, hidden forts, old trees, ancient ruins and a goat; you are absolutely right! Because that's what @vegoutt-travel shares with us in the following post through Count Kerry and Cork in Ireland.
Curated by @elteamgordo
County Kerry and Cork, Ireland- Travel #37
---

Our next nomination of the day is from @invisusmundi
@invisusmundi spent a month in Nepal during his 11 month trip round Europe, Asia and Australia. In his post, he gives us a really comprehensive and well writren oveiveiw on everything you need to know about travelling to Nepal. Also, during his stay, he wanted to experience the local culture and decided a good way to do this would be to do some volunteer work. Check out his post about his astonishing journey in Nepal.
Curated by @livinguktaiwan
30 days in Nepal: Is it as extraordinary as they say?
---

Our next nomination of the day is from @nickyhavey
@nickyhavey start from a beautiful sunset view and bring us to travel in Australia. The journey starts from The Gable Lookout, then introduce many attractions one by one.
He also shares some interesting stories. Such as a tree looks like an elephant face, a kangaroo was chasing a kid down the path.
Let's follow his journey to visit amazing Australia.
Curated by @catwomanteresa
[Havey's Australia & New Zealand Adventure Part 8 – Great Ocean Walk (The Gable Lookout to "The 12 Apostles")](https://goldvoice.club/steem/@nickyhavey/haveysaustralianewzealandadventurepart8greatoceanwalkthegablelookouttothe12apostles-gm1izudrto)
---

Our next nomination of the day is from @beverlyjoe
Looking for a place to eat in Malaysia? @beverlyjoe often shares places to eat and its review especially in Malaysia. In this occasion, he shares the review of a new japanese restaurant which according to him looks fancy from the outside. The atmosphere is classy and the price? ask no more... it's still affordable. Check out the full review in this post to see the menus which are being served as well....
Curated by @macchiata
Tasteem Review, Teppanya Cafe, New Japanese Restaurant In Town
---

Our next nomination of the day is from @mocosh
Who has seen an avocado necklace before? Definitely not me. The craftmanship of this one is just amazing. The color of the beads blended well together. It's so cute I wanna wear it!
Curated by @hiddenblade
[[CO] "Avocado"](https://goldvoice.club/steem/@mocosh/ntopaz--mocosh--355733737--ntopaz-palnet-spt-art-venture-c-squared--2019-07-04-08-58-45--artwork--none)
---

Our next nomination of the day is from @oldmans
Beautiful panorama shots gathered from Nevada desert. When viewing photos make sure to check their full resolution and be amazed by the colors and scenery.
Curated by @svemirac
Pano-Mania In the Neveda Desert
---

Our next nomination of the day is from @fotosdenada
It's the firefly season! @fotosdenada is a wonderful Steemian, super talented photographer and visual artist from USA. Fireflies were a little behind schedule this year or perhaps, they tried to lure @fotosdenada in the darkness to surprise them with some 4th of July fireworks in the middle of nowhere.
Curated by @m31
[Sparkly Night (Original Astro Photography)](https://goldvoice.club/steem/@fotosdenada/sparkly-night-original-astro-photography)
---

Our next nomination of the day is from @riverflows
@riverflows has written a great post-apocalyptic tale about a young woman who mush become a warrior to survive. She must channel the goddess Kali and all of her vengeful rage to remain alive and avenge her daughter's death as she is being hunted. Along the way her only friend is one loyal magpie.
Curated by @randomwanderings
[Kali [Fiction]](https://goldvoice.club/steem/@riverflows/kali-fiction)
---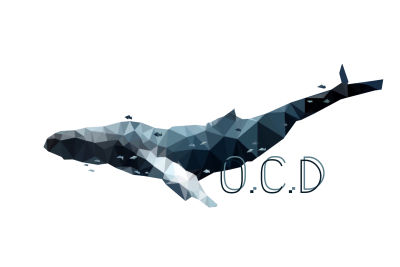 This concludes today's edition of the OCD Daily. We would like to congratulate the featured authors as well as those nominated.
We hope you were able to take away something different, fresh, and new from these posts, provided by the @ocd curators.
The OCD team would also like to thank those that strive to make a difference. As anyone can create a post but only some can create/build value.
Stop by tomorrow for another edition of OCD Daily!
Keep up the great work creating original content.
You never know when @ocd may be around :)
Today's post was authored by @catwomanteresa
Know that your Resteem supports undervalued authors!
OCD Has a Steem Witness...
@OCD-Witness!
Whitelisted authors may use @ocdb - a non-profit distribution bot for whitelisted Steemians. Check our website for the whitelist, queue and delegation info.