OCD DAILY - Issue #365
Welcome to the 365th issue of @OCD Daily!
Issue #365 highlights content from nine (9) Steem Content Creators! The OCD team continues its search throughout Steem to find you the undervalued gems, as provided by relatively new users.
Today our curators found nine (9) new pieces of original content! We strive to find works that are created by newer Steem users, that may not have the audience with which to share their quality content. @OCD strives to help provide that audience and intends to showcase Steem users who put in the extra effort to create creative, original content.
The @OCD nomination process
A curator will FIND a piece of work (typically from newer users). Within 24 hours that piece has been submitted from the curator to the @OCD team, curator votes are tallied, and the pieces with the most votes are included in the compilation.
We encourage you to visit these blogs and show these great Steemians your support and encouragement.
If you enjoyed their work, give them a Follow or maybe even say Hello!
All of the content chosen by our curators is undervalued, but there is always one piece that rises to the top. That piece is universally appreciated and valued by our curators making it OCD's Top Nomination of the Day.
---

Our top nomination of the day is from @sjarvie5
@sjarvie5 works as an academic advisor at Arizona State University and is also a photographer. Through her work at the University, she spent three weeks in Kenya recently as the photographer for a social entrepreneurship program called Global Resolve. She documented the progress of the various projects the university students were working on with the locals. For example one is where they are trying to help set up a store on Etsy to sell the beautiful beaded jewellry made by the local women. Check out the post to see all the meaningful projects that are being done to help out those in the underdeveloped nations.
Curated by @livinguktaiwan
Share My World: Being a photographer for Global Resolve
---


Our next nomination of the day is from @singa
@singa took us for a walk and showed us some great photos she took in Sochi. There are some amazing buildings which show the unique culture of Russia. In the Park Riviera, you can see many interesting sculptures or fairy tale characters. I think everyone will love this cute place.
Curated by @catwomanteresa
Wednesday walk in Sochi
---


Our next nomination of the day is from @loveisintheair
@loveisintheair shares with us a recipe for some Cherry Coconut Ice Cream! If you are unsure that you might want something like that, go look at her amazing photos and it will be the only food you will be able to think of until you get some!

Curated by @randomwanderings
Cherry Coconut Ice Cream
---

Our next nomination of the day is from @papilloncharity
@papilloncharity took a trip to a wild cats sanctuary, where tamed wild animals who were no longer welcomed by their initial owners had to be 'housed' in a place that would protect them since they are no longer equipped to survive in the wilderness. There are charming photos of a cheetah, a serval cat, and the caracal, as well as a jackal, and the Anatolia dog who's in charge of guarding the sanctuary's borders. @papilloncharity ended the post on a sobering note that humans should be more responsible when adopting companion animals. We can feel their concern and passion for these beautiful creatures that are displaced by humans' selfishness. They can no longer live in the wild, but they also have no place in a human household.
Curated by @veryspider
A dog protecting wild cats?
---


Our next nomination of the day is from @bambuka
We are almost at the end of the white nights season. If you don't know what that is, just click into the post and find out. What you need to know is that it's romantic, poetic an beautiful. @bambuka shows us some pics from todays walk in St. Petersburg.
Curated by @elteamgordo
Wednesdaywalk - White night in St. Petersburg #1
---


Our next nomination of the day is from @mumma-monza
@mumma-monza is excited that she will be able to attend Steem Fest this year, and she shares with us a photo montage of shots she's been able to capture in Thailand. She says she's been there many times, so if you're planning to attend, check them out!
Curated by @Ma1neEvent
Pumped for Steemfest 2019 Bangkok - Thailand??
https://snap1.d.tube/ipfs/QmNsfmgJ7X89qGr97KDtY5ezF2jbUU1Jc8MmSc48LTaibz
---


Our next nomination of the day is from @quevo
Que'vo is a gamer and this time he is showing us his gameplay of Roblox. Roblox looks kinda weird at first glance but if you watch the gameplay, you'll soon find yourself mesemrized and in awe. It's cool what devs can do with a bit or simplicity and weirdness :) Check it out!
Curated by @whack.science
[[ROBLOX] FINALLY BACK!](https://goldvoice.club/steem/@quevo/d2rf3de1p0p)
https://snap1.d.tube/ipfs/QmVtUM5EkStpbpKKS8efYcfwKVeFVM3xHxD7XMHY4bHjpB
---


Our next nomination of the day is from @warfsterveld
I had no idea about woodchip gardening before I read this blog post, but @warfsterveld does a great job explaining his extensive experience with this unique and interesting form of gardening using woodchips. He gives a lot of helpful details including the advantages and drawbacks of this method, as well as some recommendations.
Curated by @jznsamuel
A talk about woodchip gardening
---


Our next nomination of the day is from @ svemirac
@evildeathcore tendsto visit abandoned villages and houses and share photos of his findings. Vlasovo, on the Shardenga river is no different. The cost of globalisation and everyone moving to the cities for easier life is clearly visible.
I'm not sure that anyone can enjoy this post, but head over and check it out.
Curated by @svemirac
[Vlasovo (on the Shardenga river)](https://goldvoice.club/steem/@evildeathcore/vlasovo-on-the-shardenga-river)
---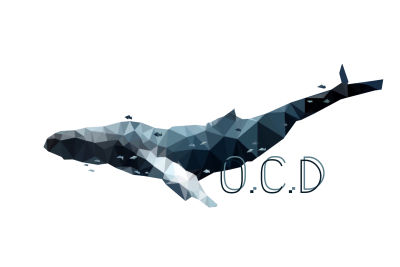 This concludes today's edition of the OCD Daily. We would like to congratulate the featured authors as well as those nominated.
We hope you were able to take away something different, fresh, and new from these posts, provided by the @ocd curators.
The OCD team would also like to thank those that strive to make a difference. As anyone can create a post but only some can create/build value.
Stop by tomorrow for another edition of OCD Daily!
Keep up the great work creating original content.
You never know when @ocd may be around :)
Today's post was authored by @Travelgirl
Know that your Resteem supports undervalued authors!
OCD Has a Steem Witness...
@OCD-Witness!
Whitelisted authors may use @ocdb - a non-profit distribution bot for whitelisted Steemians. Check our website for the whitelist, queue and delegation info.