I have fallen deeply in love with D&D 5e. I've amassed a significant collection of official and unofficial material for my games, which I use extensively in my homebrewed world for the games I run.
Today, I would like to point out two of my favorite unofficial supplements, and one adventure I recently got for Christmas that I'm super excited to either run, or rip apart and steal from for my own world.
The first book I'd like to look at is one I backed off of Kickstarter, called Humblewood.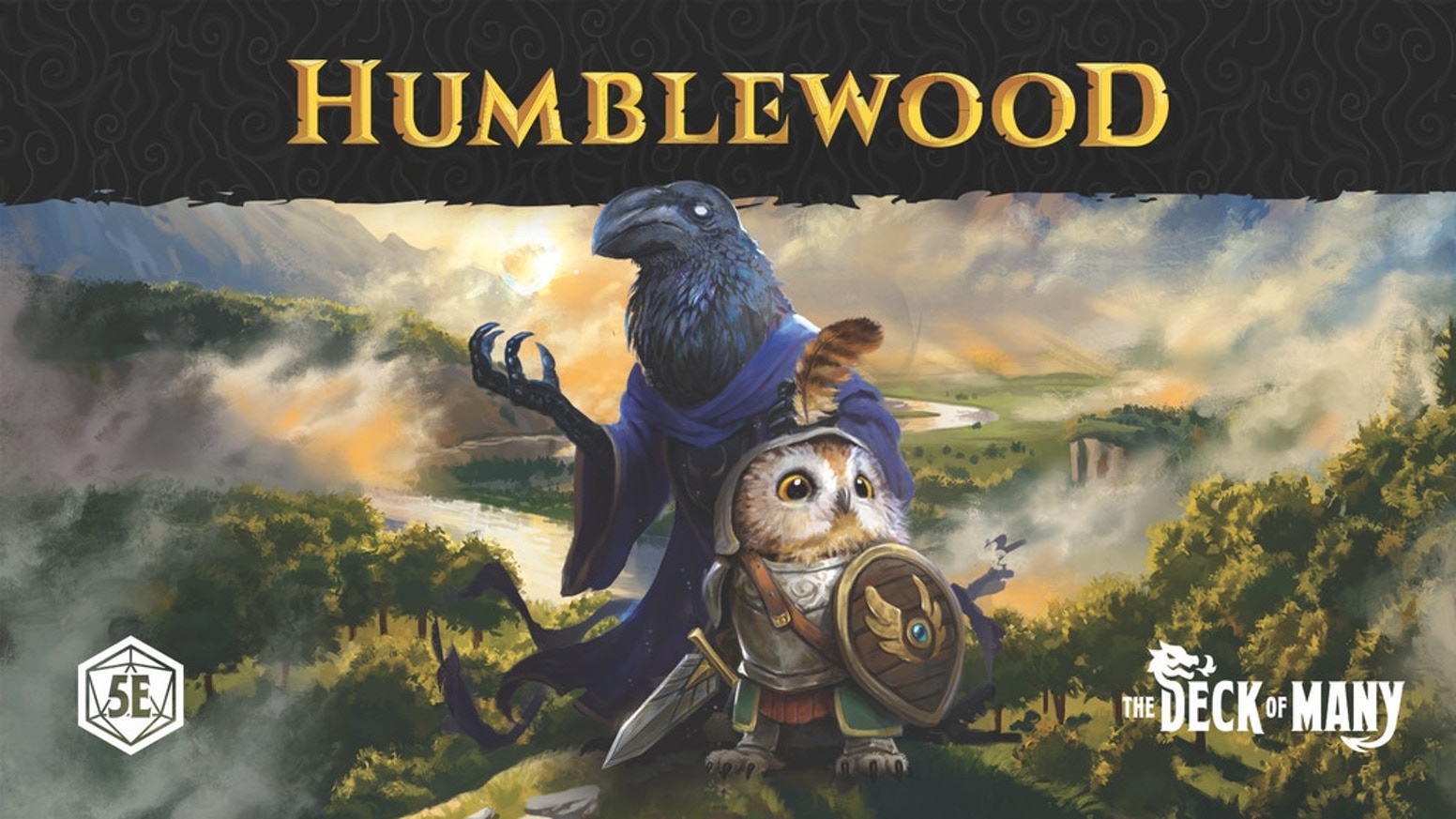 This supplement adds an entirely new setting, new races (which, as you can see via the cute-as-heck owl, are adorable), and a few new subclass options. It also has a self-contained adventure, and adds some new monsters and creatures that you can use in most campaigns or worlds.
The artwork in this book is absolutely fantastic, and their focus on bird and animal-folk is a really neat feature. 5e already has races like Kenku and Aarakocra, and I find that this really fleshes out that side of the race spectrum by including new birds, foxes, and mice as playable options that are still thematically appropriate for inclusion in any game that would feature the standard D&D 5e bird classes.
I very highly recommend picking this one up. It's just so much fun, and I think it can be a great way to introduce D&D to kids, or to your S.O. if your partner is into cute things (or has a love of things like Watership Down).
It can be purchased as a PDF or hardcover, from: https://thedeckofmany.com/collections/humblewood - just in case this has inspired any of you to check it out!
The second book I'd like to discuss is Strongholds & Followers
Written by Matt Colville, this is a book that I think fills a missing niche in the standard DM toolkit.
As the name implies, the supplement is based around the idea that, as a player, owning a Stronghold is freaking rad. I know in the games I've played in, the party has always been really interested in taking over areas we've cleared out and using them as our 'home base' or Stronghold. In the official 5e books, this is something that has almost no rules, no mechanics, and very little attention.
Which is where this supplement comes in. It provides the individual players a chance to purchase, take over, or be provided (at DM discretion), a stronghold. There are several types available which are geared towards certain classes - but it makes it clear that anyone of any class can technically own any Stronghold.
With your Stronghold, you also get some cool features and bonuses - such as the ability to attract powerful or skilled Followers that provide you additional things you can do. You can raise an army, or gather useful intelligence, or just make tons of money - depending on what kind of stronghold you pick and what you do with it.
It also just READS very well. It's a fun supplement to sit down and page through, and it has a ton of really cool and very useful content for any DM.
Finally, my last book I'd like to talk about is Descent Into Avernus
I received this official adventure a birthday present this December, and while I've not yet been able to run it - I have read a good chunk of it and it's incredibly fun! It takes us to Baldur's Gate, which is a city well known for it's criminal underbelly and the chaotic violence of it's streets, and then we very quickly are set upon the task of figuring out why a neighboring city was seemingly ripped from the face of reality, and how the Party can stop it from happening to Baldur's Gate next.
This adventure takes the party from the bustling dangerous city of Baldur's Gate, and drops them directly into Avernus - the first level of the Nine Hells, and the main battleground between the Demonic forces of Chaos, and Devils.
It's intended to take you from 1st to 13th level, while pushing your characters to the edges of their resolve - both physically, and morally, as they fight to save Baldur's Gate, and maybe, redeem an Arch-Devil of the Nine Hells.
Thank you for reading. I hope this has provided you some neat supplements to look at for your own games!