I'm old enough to remember when specialty coffee shops weren't really a thing. When I was a kid I don't think many people even knew what espresso was, including adults. Maybe it was just a question of where I grew up by the only coffee that people would ever have was just brewed drip coffee and since it was in USA you just paid for a cup and you got to have as much of it as you wanted. These days things are a bit stranger and it is truly amazing how companies like Starbucks have taken something that basically has zero calories and turned it into some of the most unhealthy beverages that exist on the planet. The sugar and calorie levels of many of the drinks at a Starbucks are much much worse than just about anything else you could possibly consume.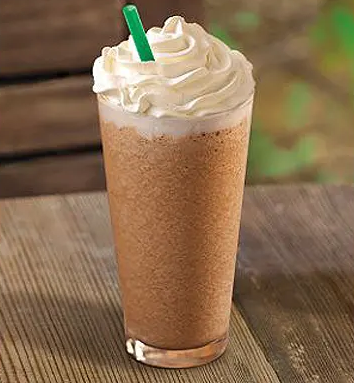 src
let's take the mocha Frappuccino for example. This drink, that doesn't even remotely taste like coffee has over 500 calories in it. This is over 1/3 the amount of calories that a normal person is supposed to consume in a day and it is far from a meal. It has virtually no nutritional value and people suck these $8 drinks down as simply a pick me up in the morning or afternoon.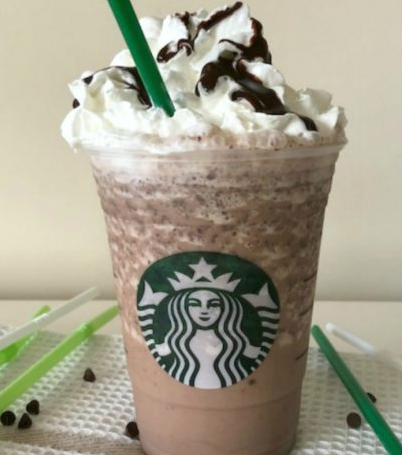 src
The double chocolate chip Frappuccino is even worse. This has 2 tablespoons of processed sugar syrup as well as an absurd amount of milk-chocolate chips in it. It tilts the caloric scale at nearly 700 calories and once again, has no nutritional value at all. People for some reason don't pay attention to the calories in these drinks but they are, in essence, eating like 10 cookies worth of calories when they have this. I don't think that any adult would actually eat 10 cookies but they shovel these down their gullets on a daily basis.
Basically, if the drink you are considering has the word Frappuccino in it, it is one of the worst things you can possibly consume. It is a completely made up word and that is why you will only see it legally displayed at Starbucks, who has trademarked the word.
I don't have any problem with people drinking coffee - I do it almost every day. It is just odd to me that this has become a regular part of our society and then we wonder why it is that at least in USA, most of the population is overweight or obese.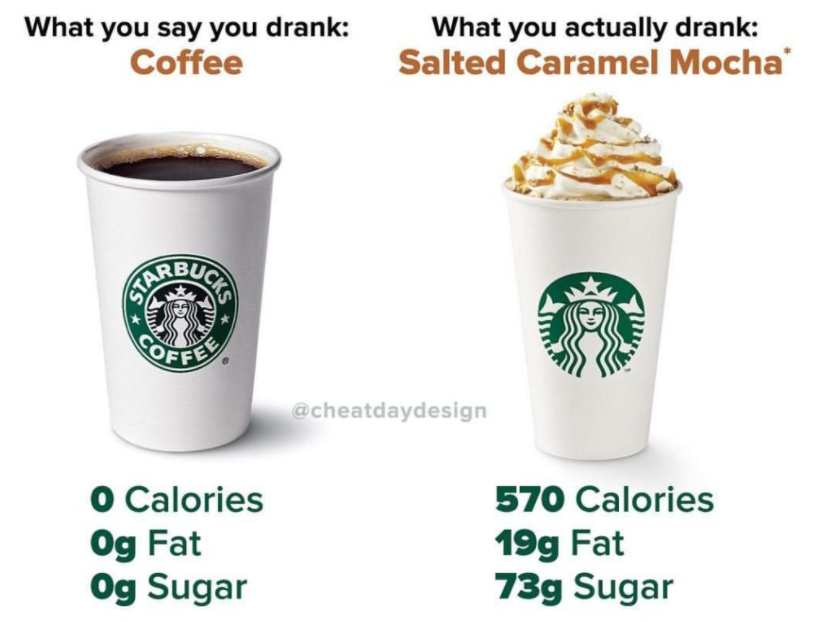 src
I no longer work in an office but our office complex had a Starbucks on the ground floor and basically everyone would get "coffee" from there even though coffee was provided in the break room for free. For me, even Starbucks Americano is too strong and there is also the fact that a Venti cup of it costs like $4 and you can have as much as you want of essentially the same thing for free, provided by the office. It just doesn't make sense to me.
I think that people should enjoy their lives, including food but let's not twist our wires here; these drinks from Starbucks are not coffee, they are a drinkable dessert and we need to treat them as such. If you are addicted to these overpriced and seriously calorie-loaded drinks you need to ween yourself off of them immediately. Unfortunately, they have become popular with the youth of today and are sort of a status symbol. They are one of the main culprits in health problems that we likely will not be able to fully observe in American society for many years to come.
I think that weight-related problems such as diabetes and heart disease is going to skyrocket by the time I am 60 and this will become a very real problem not just for the individual but for society as a whole. Starbucks is never going to have your better interests in mind, they just want your money. So it is on you to make the correct choices on your own.

I got pretty fat in my 30's because of making the wrong choices and didn't notice them until they were already a huge problem. Hopefully some of you out there can make the right choices and avoid this. It is much easier to maintain a healthy weight than it is to get back to it!