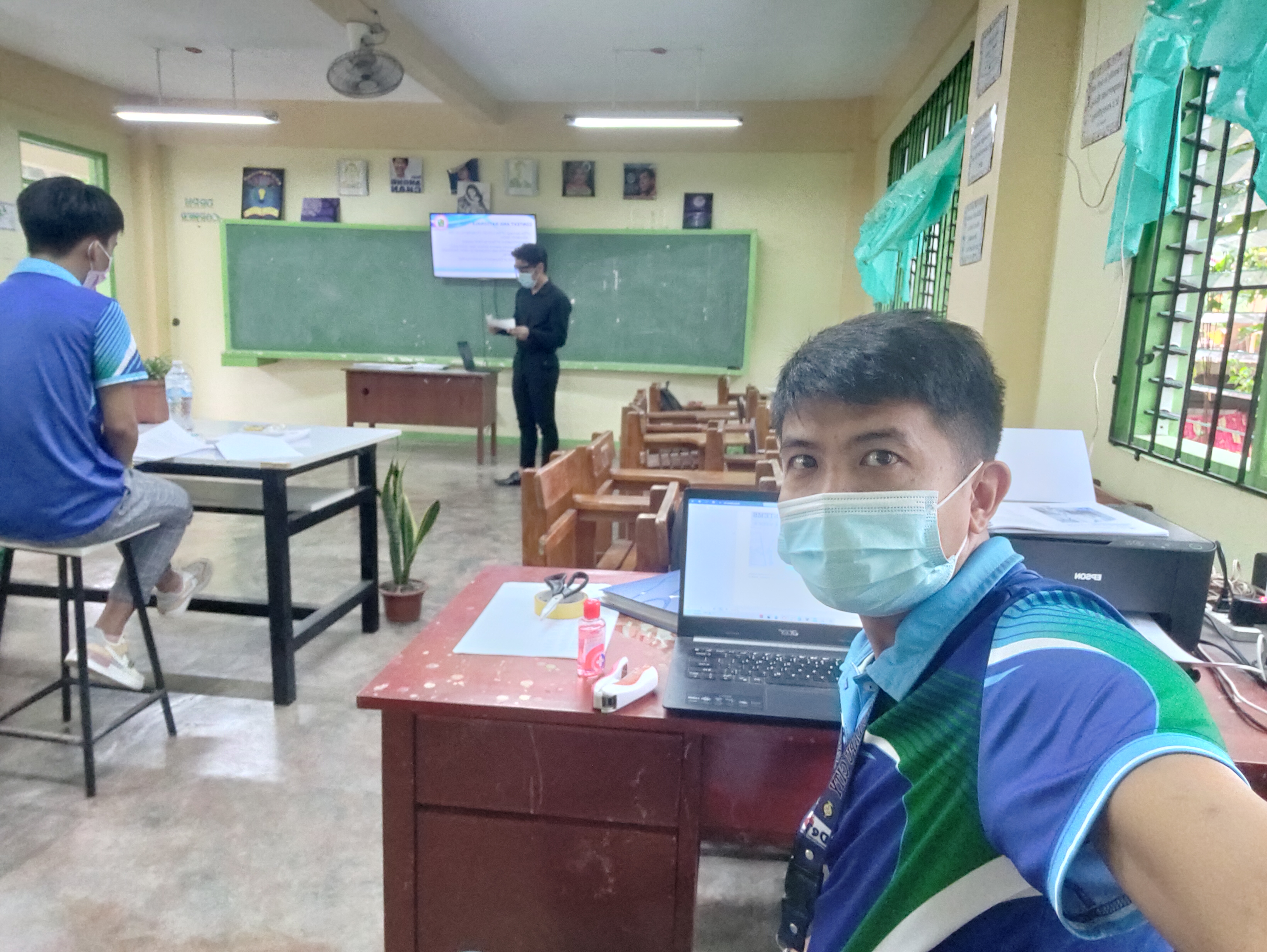 I believe the children are our future
Teach them well and let them lead the way
Show them all the beauty they possess inside
Give them a sense of pride to make it easier
Let the children's laughter remind us how we used to be
It has been a great day for we all cherished and mold the future of our mother land. -Michael Masser and Linda Creed
Just like the song goes, I believed that our children, the youth whom we consider our hope, our future, the next builder and mover of our country need to be equipped with skills and knowledge that will better ensure a globally competitive nation for us Filipinos.
Today, is a day that I will confirm my belief in our children/youth. This is a great and special day to prove themselves that they can be the next pillar, that we can rely in them.
What makes this day special?
This day is special for my students because they will defend their research output despite the modular type of learning they were able to accomplished such task. Research is an important field of study that will help students be better ready for the demands of work and even in college. Through research, students will have a greater foundation and understanding of the current developments in our society. Students will have a clearer view of certain problems and issues that needs action for it to be resolved.
On my part I have given all to my students so that they will have the fundamentals in research. This is also a great challenge on my part as I mentored them through online platform. I guess its time to prove that what I have done is enough to compensate the challenge of modular learning.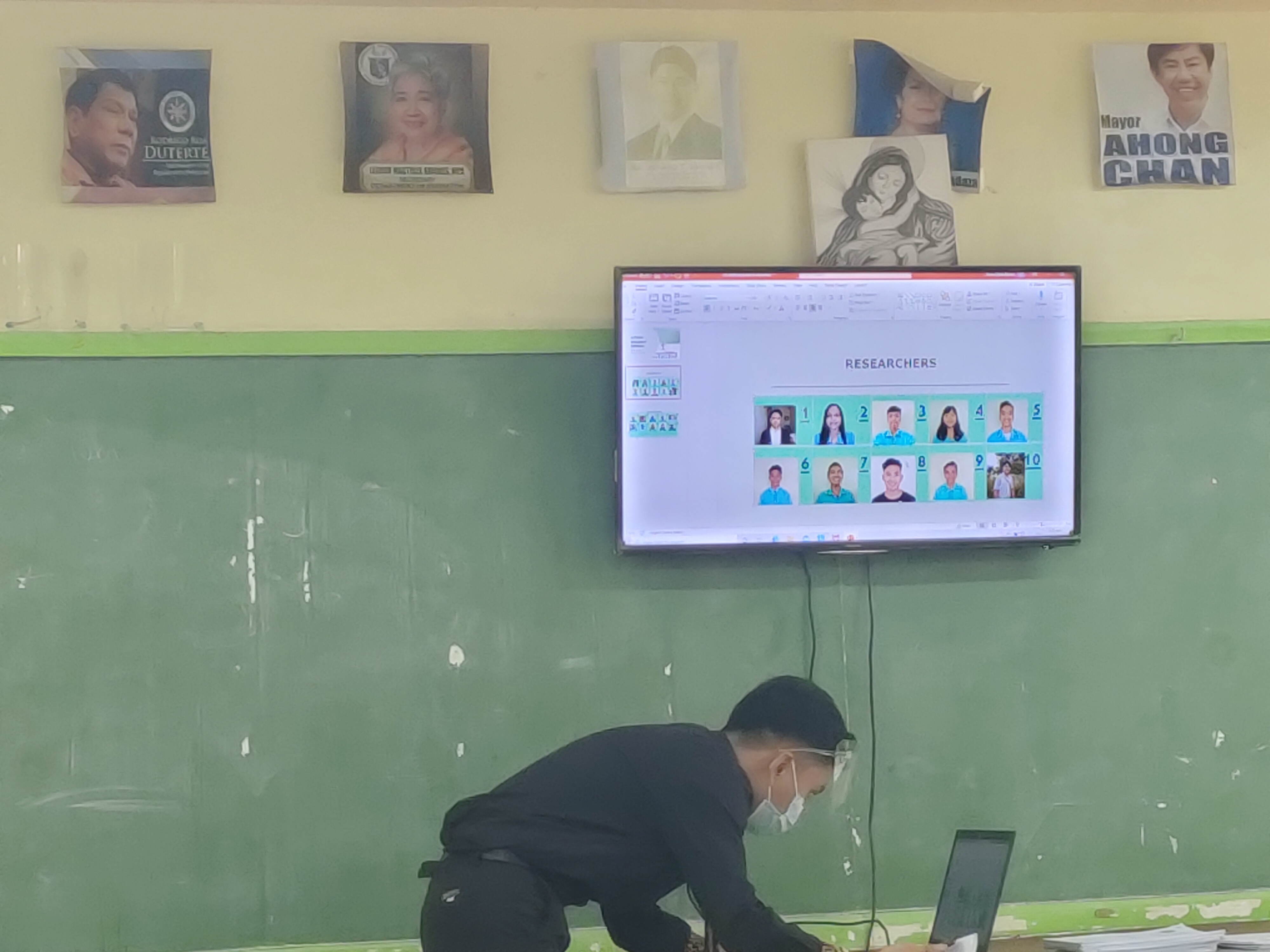 Prior to their defense, I have already oriented my students how to present and deliver their research output. I have also invited my good friend and fellow teachers that will serve as panelists for the research defense.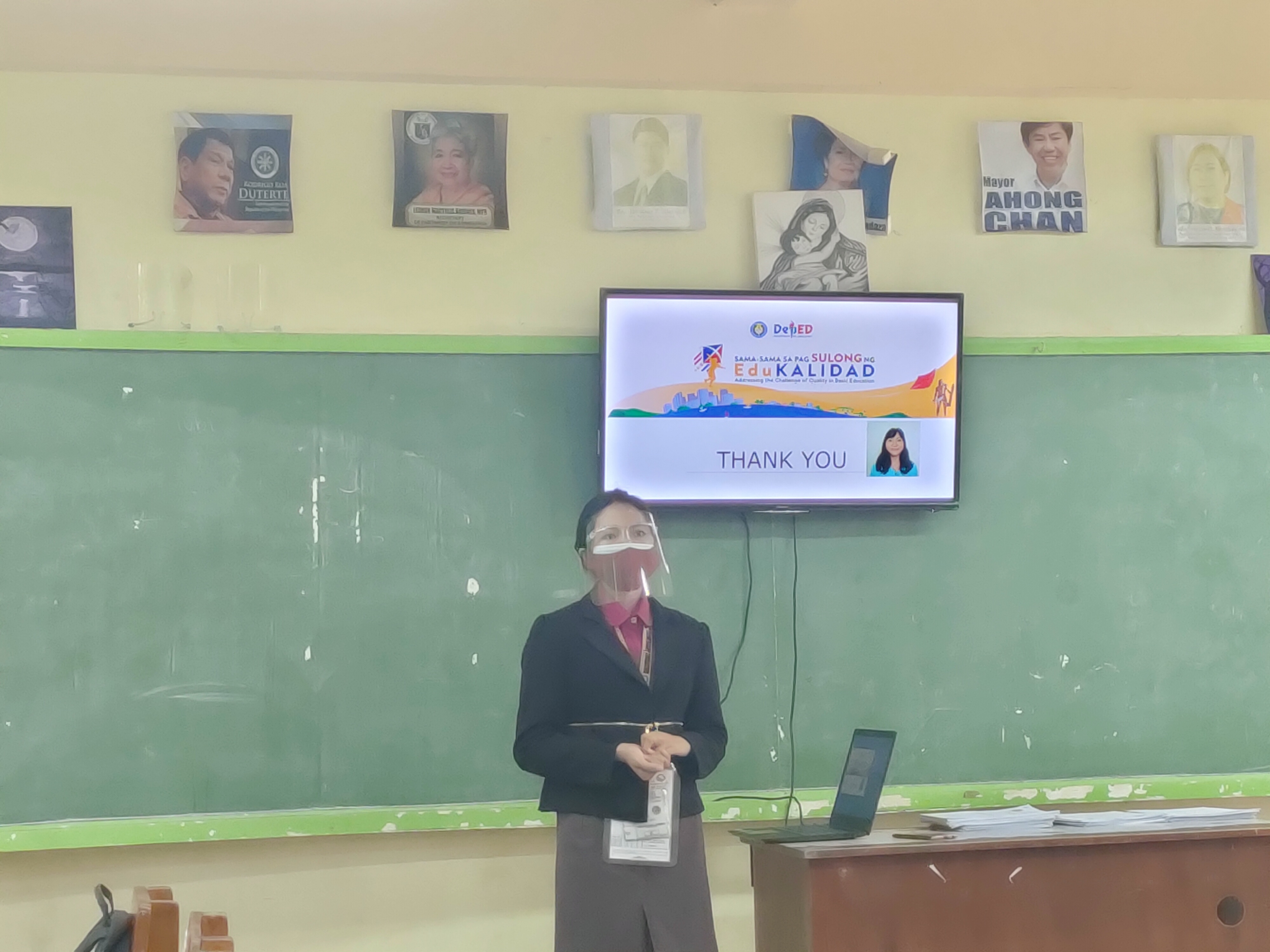 Everything is now ready to go. The day has come, I wake up early doing my usual routine. I arrived at school with a clear mind that my students will be able to deliver the goods. My students are getting ready in their formal attire and just waiting for the get go signal. The students are ready and the panelists are ready. So, its time to present their research output.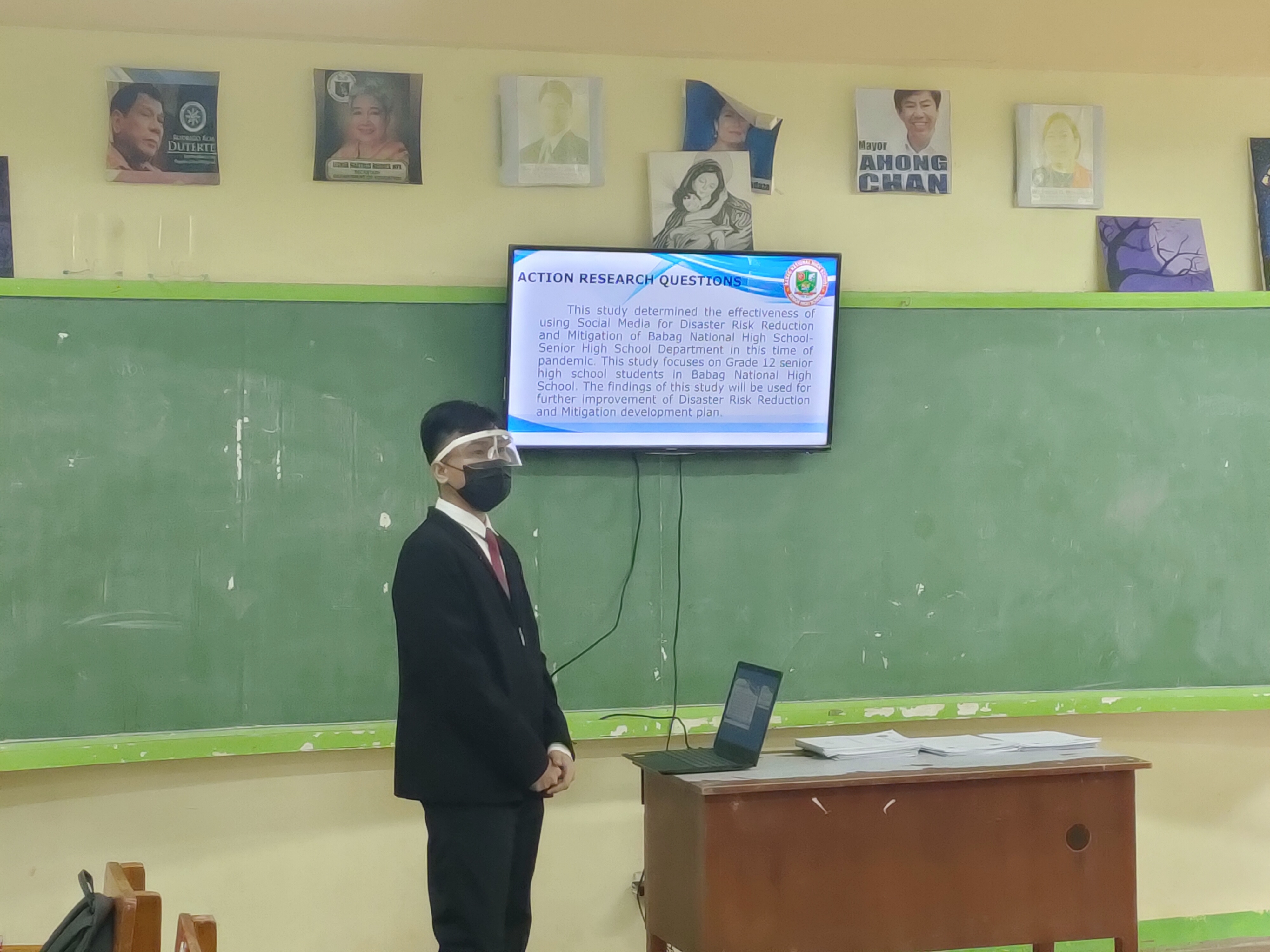 A total of 15 students presented and defended their research paper. It was a long day but we managed to finished the defense. Few of my students did a marvelous, incredible job of presenting their research output. They passed the defense with flying colors.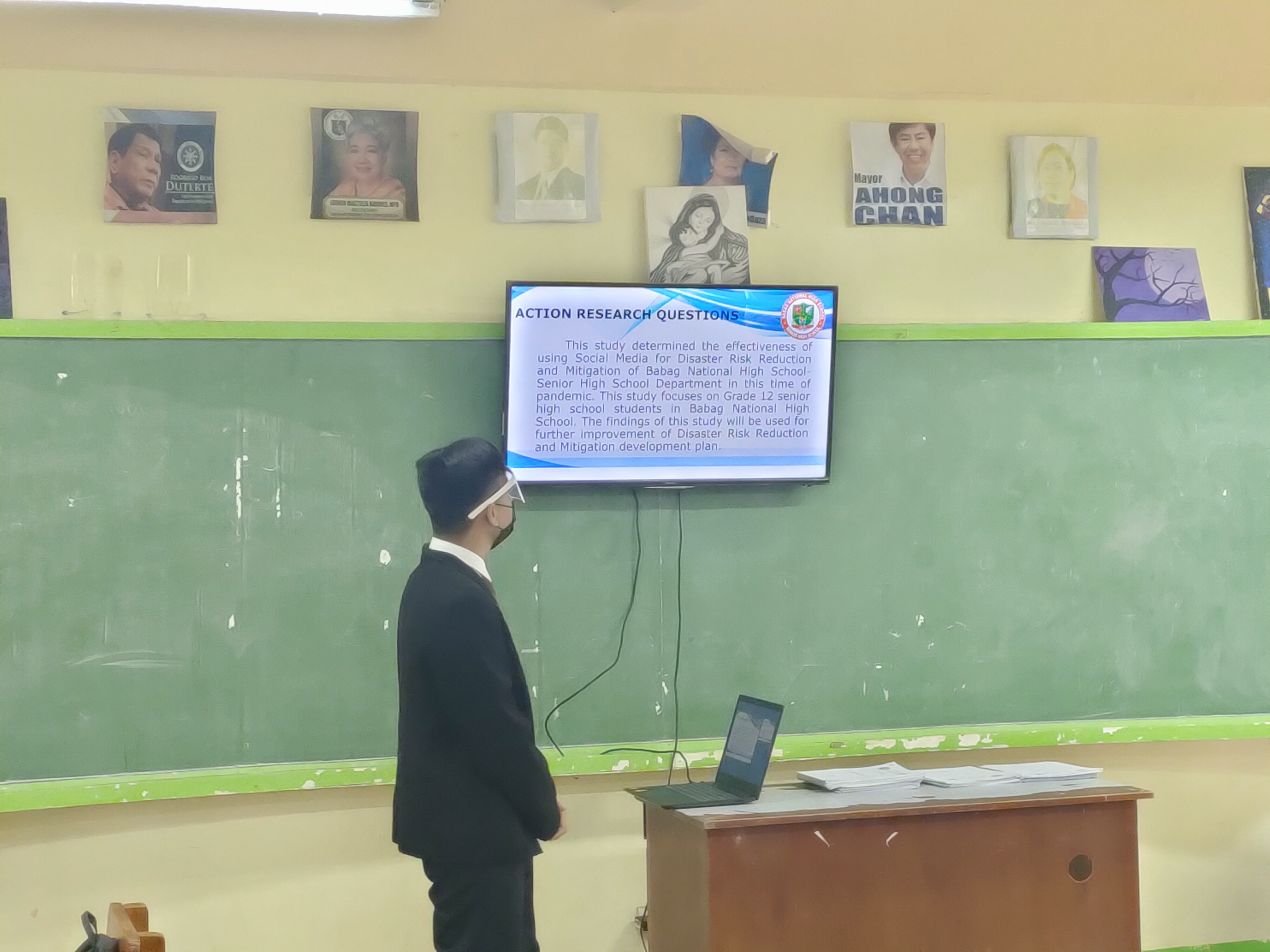 I would say that there were five students whom we can considered as best researcher. The topic that they have dealt was superb. One student focus on using Facebook as a tool in continuing learning and a communication tool. Another dealt on the challenges and struggles that students encountered in modular learning.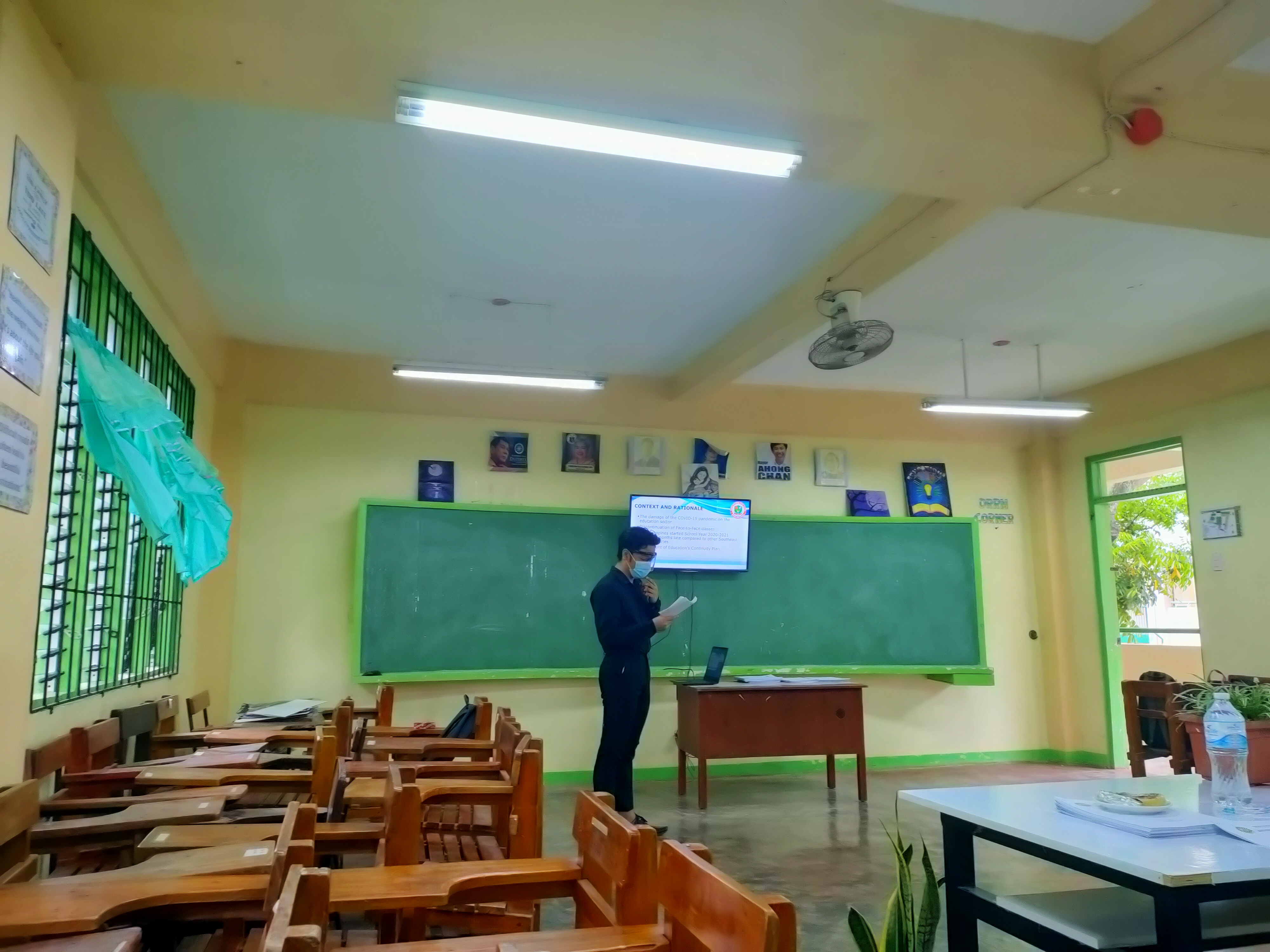 I was amazed with one student that focus on how to handle anxiety in times of pandemic since mental and psychological health is very important. He added that mental and psychological health must not be taken for granted because it good mental health can make a person while a bad mental health will break him/her.
Reflection:
The day end well, it elevates the level of understanding of my students. They have successfully equipped themselves with enough knowledge that will help them in their future career. It is my pleasure knowing that I am able to impart and be of significant variable to my students.
All thanks and appreciation to the steemit team, @steemitblog @upvu and fellow steemians for the unending support.
---
About the author: I'm a teacher by profession married with one son. I love fishing, gardening, and I do play basketball. I'm also a pet lover, a homebody person but if there is an adventure I can be an adventurer!
Sincerely,
@nickjon