Greetings City People, After a long time break we are going to start our Photography Contest again. Neoxian City, the newest tribe has already made a shout on Steemit blockchain. From the beginning, the city providing boundless support to members who have made quality contents. I have already been rewarding members in a variety of ways by Neoxian coins. Now I come with another new project to encourage the members more.
Photography is an art, a way to capture moments, a language anywhere anyone can understand. Photography comes from two words. Photo and Graphy. Photo is a Greek word which means light. And Graphy means drawing. Photography means drawing with light. Let's have fun to share some visual memories with us and earn some prizes along the way!
We are happy to invite you all to participate in "Neoxian City Photo Challenge!"
---
The theme for this week is:
❄ STILL LIFE ❄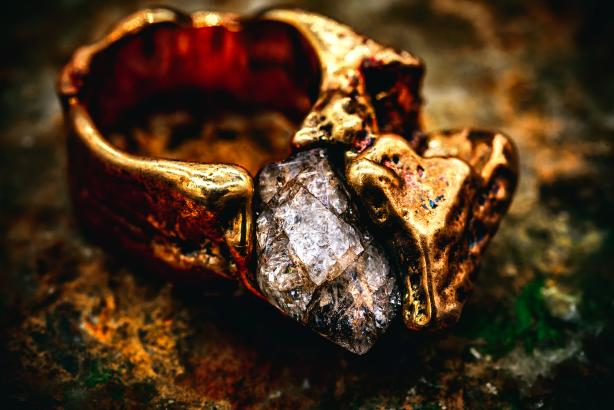 Photography by @axeman
What is this theme?
A still life is a work of art depicting mostly inanimate subject matter, typically commonplace objects which are either natural (food, flowers, dead animals, plants, rocks, shells, etc.) or man-made (drinking glasses, books, vases, jewelry, coins, pipes, etc.)
Source: Wikipedia
---
How to join and Contest Rules :
This contest is open to all Steemians and only one entry per steemit account is allowed.
Submit your post under the tag #neoxianphotochallenge.
Your submitted photography must be YOUR OWN WORK.
The plagiarism works will be disqualified from this competition and will be reported.
Your entry must be published on your personal Steemit account with the title "Neoxian City Photo Challenge".
Follow and Resteem will help to spread the contest in other users.
Leave a link of your entry in the comments below.
Let us know what camera or phone was used and the location and you may use a watermark on the photos.
Multiple photos can all go in one post, just put the details under the image.
All entries will be judged on basis of visual impact/creativity and quality/techniques. This is PHOTOGRAPHY contest, don't forget :)
So go outside (or inside) and be creative!

⏰ DEADLINE ⏰
Contest entry window open till Sunday 22-September-2019 (+06:00 GMT), You should submit your entries before that time.
REWARDS:
FIRST PRIZE: 40%
SECOND PRIZE: 25%
THIRD PRIZE: 15%
30% will be distributed between all participator equally
(from total prize money)
All Prize will be sent out as NEOXAG & PHOTO POWER
OFFICIALLY SPONSORED BY:
@zaku(me) - 1000 NEOXAG
@neoxian - 1000 NEOXAG@r2cornel - 1000 NEOXAG
&
@news-today - 1000 PHOTO
How to support this project:
If you are interested in contributing, just send NEOXAG or Other Token to @neoxian-city with the memo of ''NEOXIAN CITY Photo Challenge'' and you will have your name listed as a sponsor in the contest post.
We are looking forward to seeing all of your great submissions!!

🏆LAST WEEK'S WINNER ANNOUNCEMENT 🏆
It is my great pleasure to announce the winners of "Neoxian City Photo Challenge!". We got a huge response, total 12 users participate on our previous Photography Challenge contest. I would like to thank all the participants for their great entries. The number of entries was amazing with many high-grade images and it was extremely hard for me to decide three winners. That's why I took some help from my friends and seniors to decide the winner, we all know 10 head better than 1. So, after taking opinion from everyone I decide the winners. So our total Prize pool was: 4100 NEOXAG & 1000 PHOTO, Thanks to @neoxian, @r2cornell, @thereikiforest, @news-today & @ferrate for your sponsorship.
REWARDS:
FIRST PRIZE: 1640 NEOXAG POWER & 400 PHOTO POWER
SECOND PRIZE: 1025 NEOXAG POWER & 250 PHOTO POWER
THIRD PRIZE: 615 NEOXAG POWER & 150 PHOTO POWER
1230 NEOXAG POWER & 300 PHOTO POWER will be distributed between 9 participators(exclude top 3) equally, which is 136 NEOXAG POWER & 34 PHOTO POWER each.
---
CONGRATULATIONS TO ALL THE WINNERS!!!
All Participators entries :
Thank you all for your engagement by creating these excellent captures.

So, as I mentioned in my post that I am going to burn the LIQUID NEOXAG payout of this contest post, From previous Contest post I got 762 NEOXAG reward. So I am going to burn that 762 NEOXAG by promoting this contest post.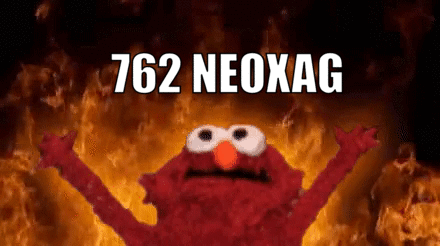 ALL LIQUID NEOXAG REWARD OF THIS POST WILL GOES TO BURN ACCOUNT(@NULL)
SOME POSTS THAT MIGHT HELP YOU TO KNOW MORE ABOUT NEOXIAN.CITY TRIBE
That's all for today , I am inviting you to visit our city : Click on this icon to enter 👉 Though some used to call it Discord channel , but we(citizens) call it our city .
This contest Managed by: @zaku
Cooperators: @axeman, @xawi
Sponsored by: Neoxian City Tribe & Photo Stream Tribe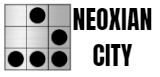 Contest Judge : @zaku, @axeman & All Neoxian City Sharps