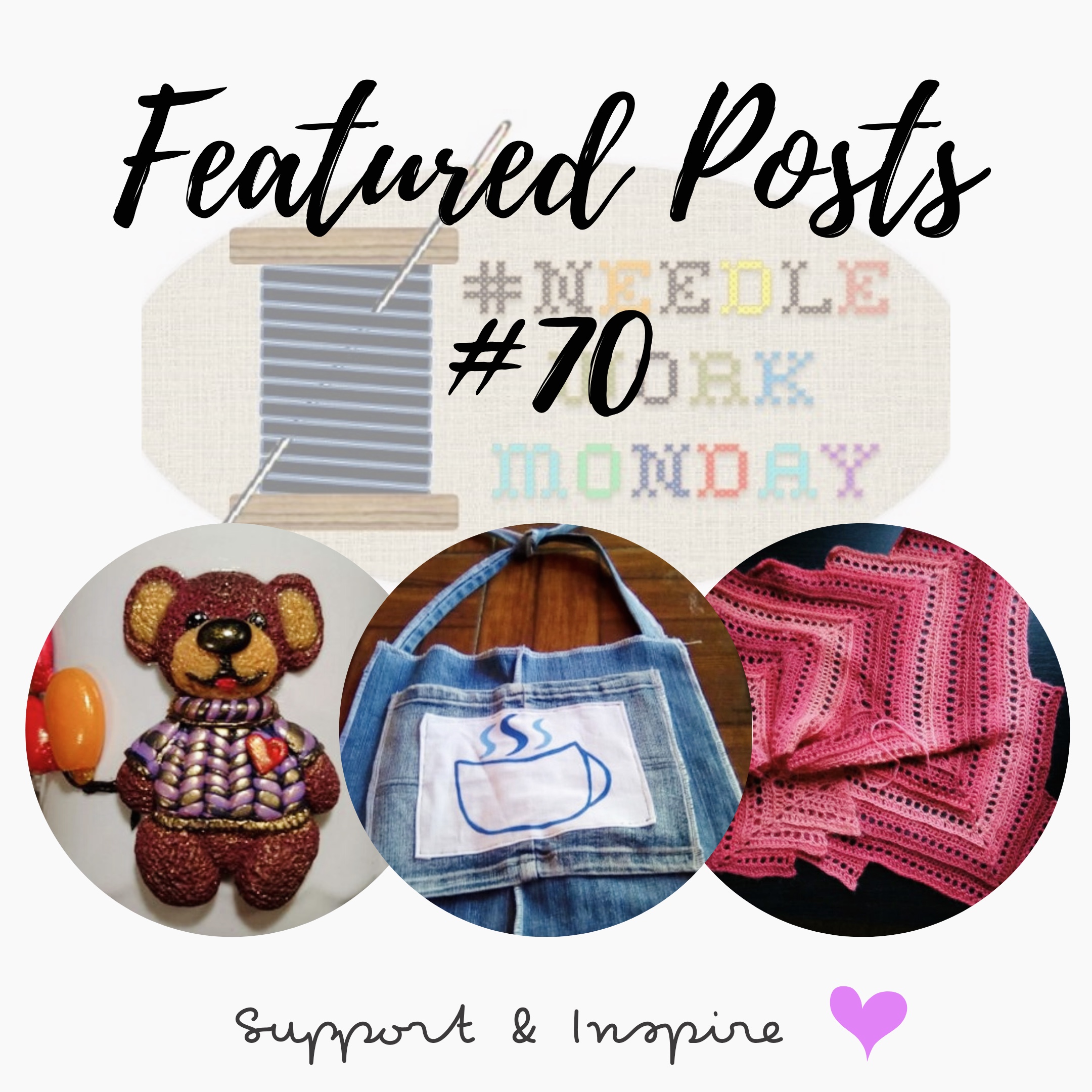 Design created by @marblely using Canva app
Hello everyone! I welcome you to our 70th #NeedleWorkMonday Curation Post! We are so excited to bring to you another round of quality posts shared by our needlework enthusiasts on Monday.
All qualified posts will be included in our PPS (post payout split) once this post receives it's payout next Wednesday. We have decided to do one every tenth curation to give an extra bonus to our needlework community!
Any post that does not meet the guidelines (please see link to FAQs below for posting guidelines) will not be included in the PPS.
I am happy to announce that all posts this week did meet the posting guidelines and will be included! Yay!
This is never required but it would be Super Fantastic and Wowserly Amazing if we could have this post Resteemed in order to get more attention and support of our PPS. Would you consider helping us and making the needlework community's day by sharing? Who knows, maybe we can get some extra support votes this round to make our PPS a generous amount! Thanks in advance lovelies ~
I now present to you our featured posts...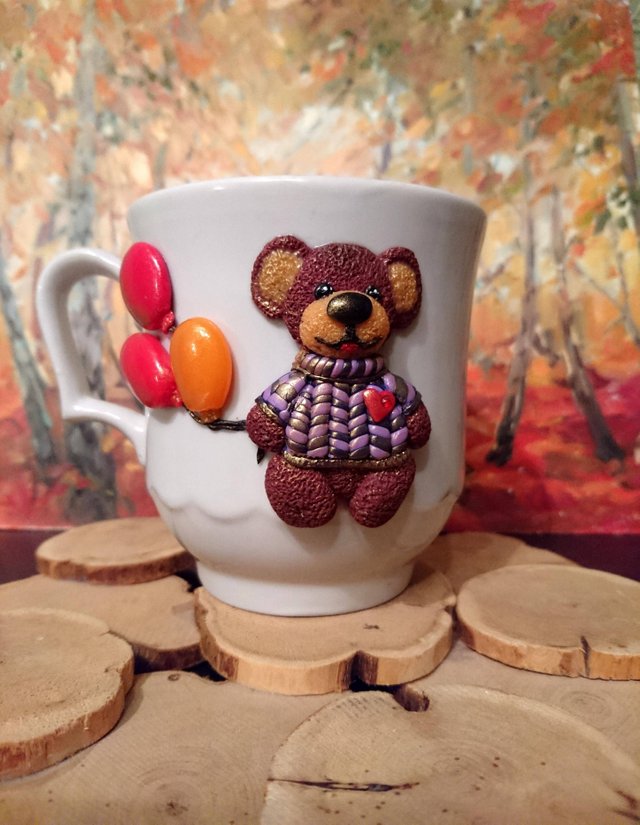 We are always in for a treat when @elenka shares one of her polymer clay creations. This decorated cup is sure to make a great gift and put a smile on someone's face. I am always intrigued how she uses a needle to sculpt her creations and in this case how the bear comes more to life after creating his fluffy fur.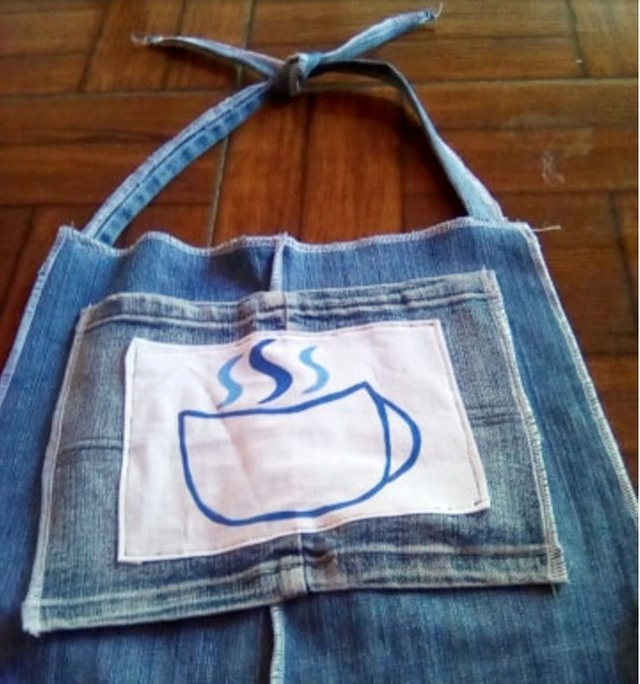 We absolutely love seeing people make good use out of old unwanted garments and materials by upcycling them; making them into something new. One of our newer members @yiobri does not like to see things go to waste and has already shown us many ways to recycle our garments. I really love this Steem barista apron she recently made for a workshop she will be attending.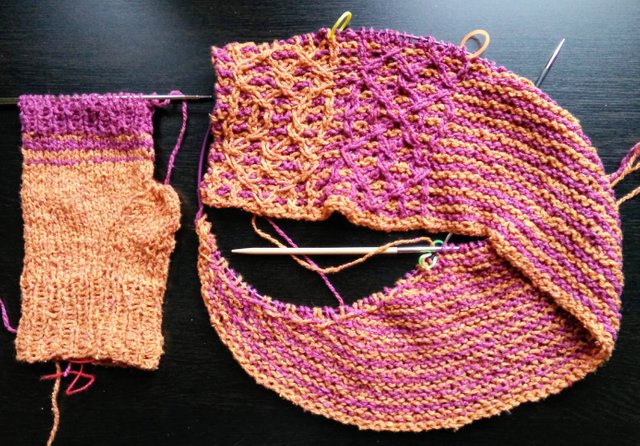 We always get to see what's on and off her needles. It's motivating seeing what @muacara is finishing up or just getting her hands onto. She is the sock queen of #NeedleWorkMonday and I love how she uses her sock yarn to complete other projects by sometimes doubling up the yarn for a thicker result. The Duinen shawl she shares in this post is intriguingly beautiful!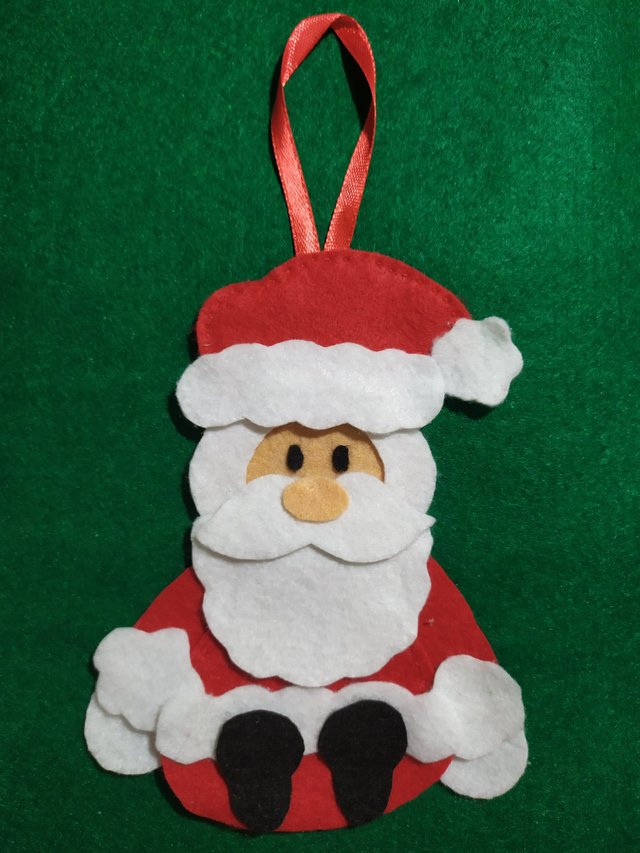 Are you finished decking your home or are you in need of more decor inspiration? This easy diy by @devyleona might just be what you are looking for. Step by step instructions are included for you to follow. You can never go wrong with cute and simple ;D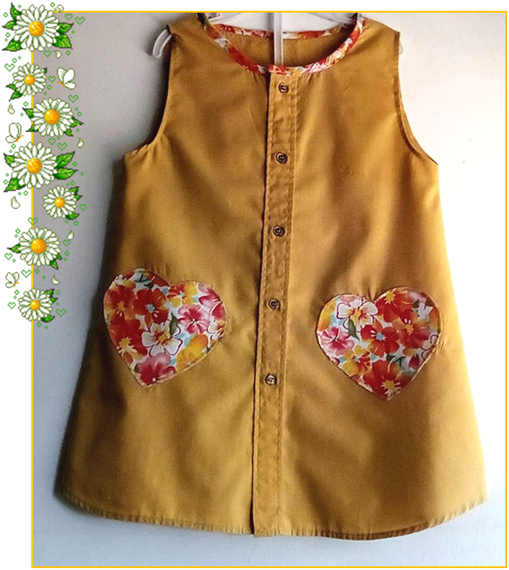 Here is another clever upcycle idea for you to try. This cutie pie dress was made out of a men's shirt. It's really neat to see how @carolinacardoza transforms it and then adds her final decorative touchings. She calls it Recycling with Love.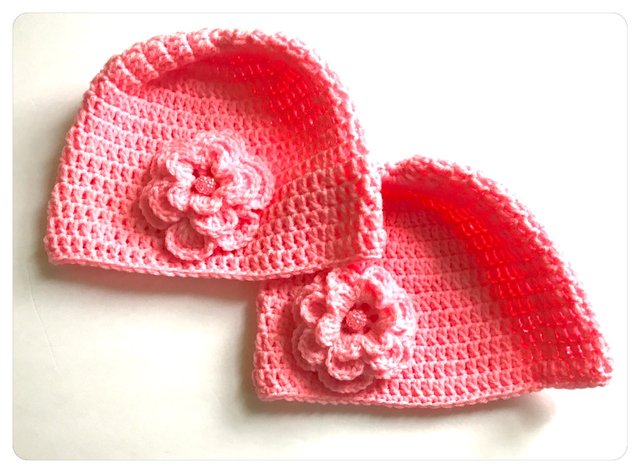 We are always trying to encourage one another within our community. @starjewel loves re-purposing things but normally doesn't do a lot of needlework. Knowing the therapeutic benefits of crocheting and knitting she is trying to learn to create more with needlework. It's exciting and scary when we take on new challenges but trying is the key. She did a lovely job on these crocheted flowers she used to adorn these cute hats.
Thank you for stopping by to view our featured posts for this week! Please stop by their posts and show some love with a read and upvote for sharing their handmade creations! To see more needle arts please check out the #NeedleWorkMonday tag and check back here with @NeedleWorkMonday every Wednesday for the weekly Resteems and Curation posts!!
If you are a needlework artist we'd love to have you join us every Monday to share your work and inspire this community to give a craft a try!! On Monday's, please use the #NeedleWorkMonday tag and on all other days please use the #needlework tag (without the word Monday attached) so we can find each other's work.
The challenge is now active and will run for the rest of this month through the last of December on the 31st. You can post your entry anytime up until the deadline.
There is also a Handmade Toy Contest currently running by @sayee. Feeling creative? Go and check out the rules and guidelines for this fun diy contest that ends on December 17, 2019. Happy Creating!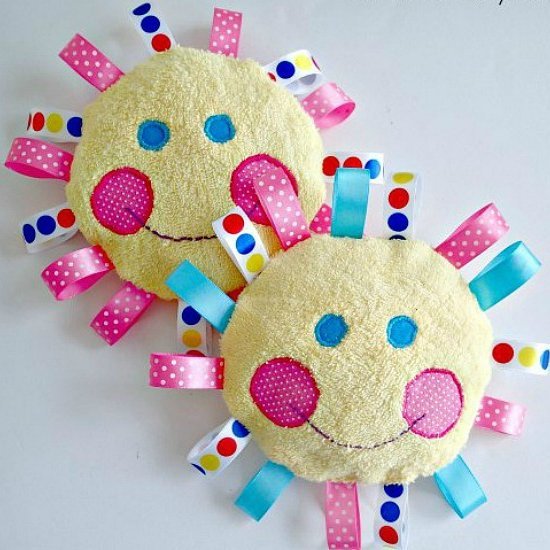 image taken from contest post
Once again if you would like to help this post get more attention and help spread the word about our PPS in efforts to reward the needlework community, we'd really appreciate a Resteem! Thank you for your love and support always ~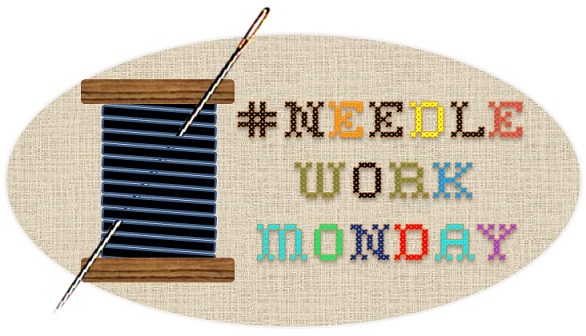 #NeedleWorkMonday initiated by @crosheille
Hostesses: @muscara, @shanibeer and @marblely
Today's curation written by @crosheille
Our Motto: Support & Inspire