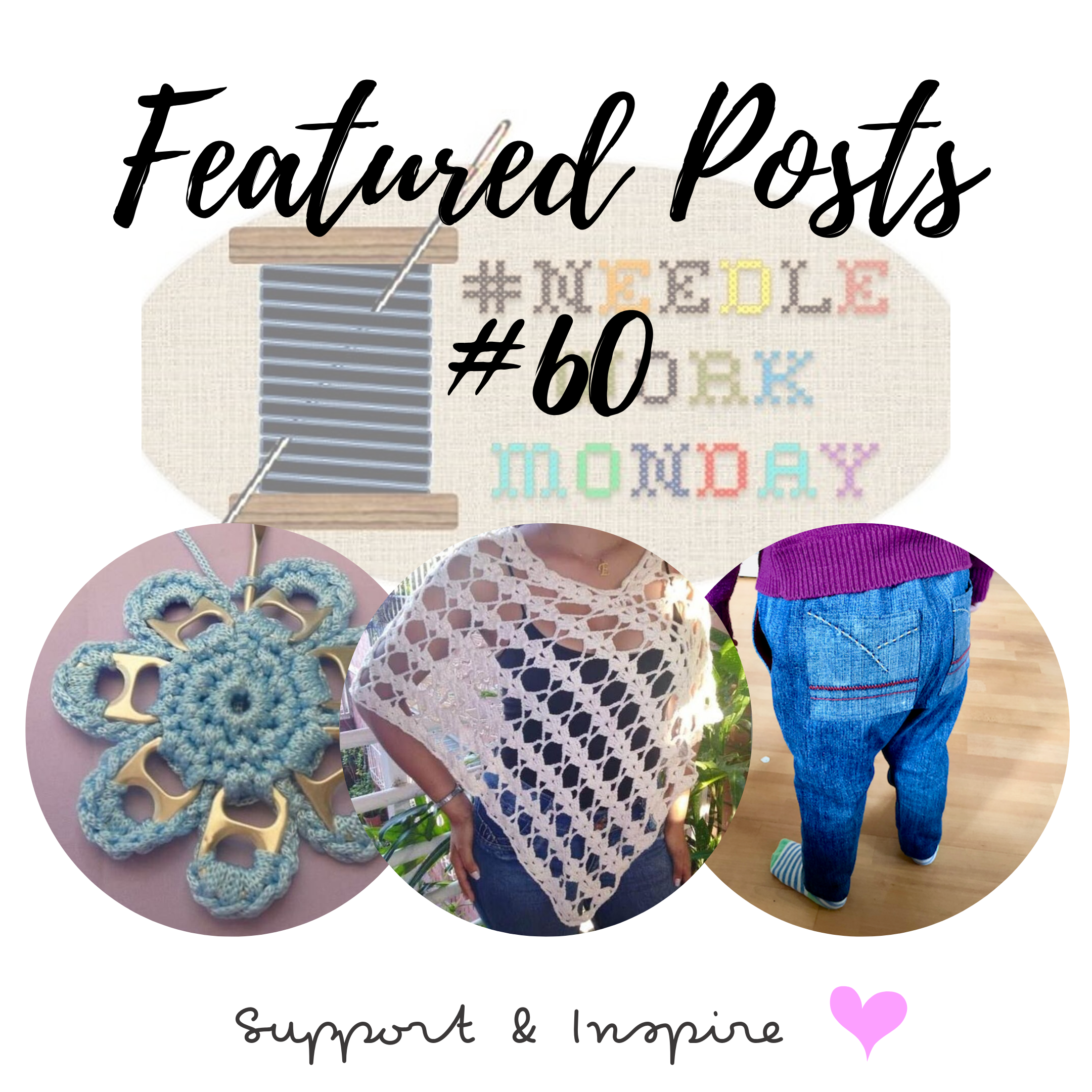 Design created by @marblely using Canva app
Welcome All to our 60th #NeedleWorkMonday Curation Post! We are so excited to bring to you another round of quality posts shared by our needlework enthusiasts on Monday.
All qualified posts will be included in our very first PPS (post payout split) once this post receives it's payout next Wednesday. We have decided to do one every tenth curation to give an extra bonus to our needlework community!
Wait, there's more...
@muscara will be distributing 100 CCC (Creative Coin Crypto) tokens evenly amongst all participants with a qualified post as well as a draw for 5 SBI Shares!
If your post did not meet the guidelines (please see link to FAQs below for posting guidelines) then you will not be included in the PPS or receive any of these bonus rewards.
This is never required but it would be Super Fantastic and Wowserly Amazing if we could have this post Resteemed in order to get more attention and support of what we are doing this round. Would you consider helping us making the needlework community's day by sharing? Who knows maybe we can get some extra support votes this round to make our PPS a generous amount! Thanks in advance lovelies ~
To the needleworkers, we love you folks and appreciate all of the effort you put into your posts week after week. You share your creative side and passion for the arts as you inspire others to give it a try. It's always fun mingling and sharing like interests with you and we are grateful you are here!
Oh yes, we still have a curation to get to don't we? Sorry, ran with my emotions a little there. That's just how much I love and appreciate this community. 🧡
Now, onward to our featured posts...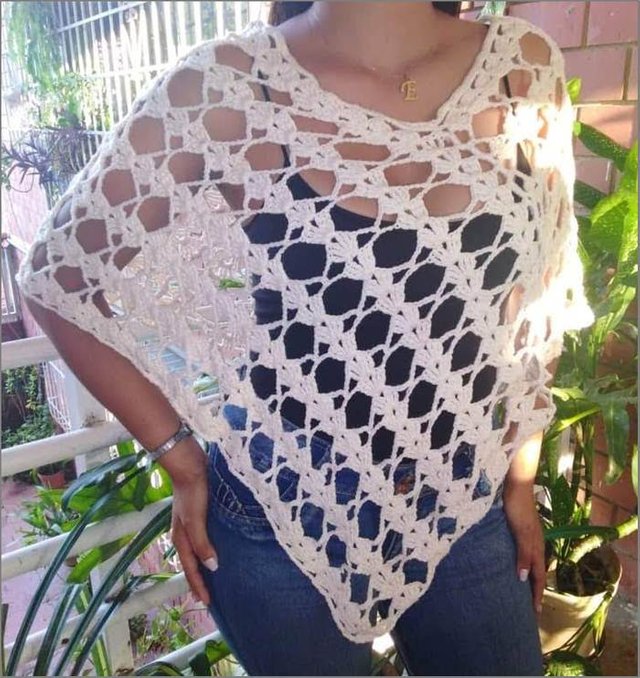 This poncho is so eye catching! The neatness and flow of design make it very elegant and sophisticated. We appreciate how @carolinacardoza gives a step by step tutorial on how to achieve this. I love the versatility in the different ways this poncho can be worn.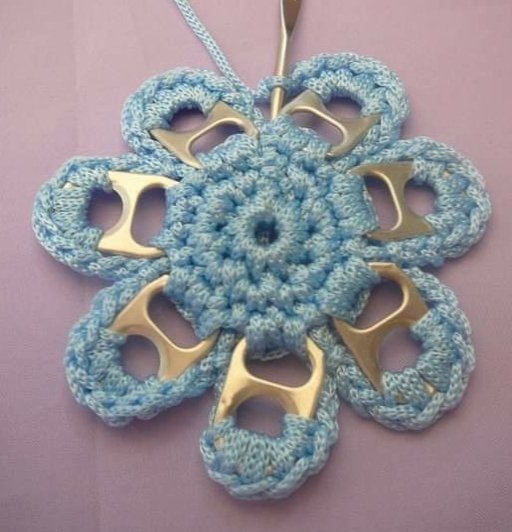 Isn't this clever? This flower was made out of pull tabs collected by @jurich60. She uses them to accent the handbags she makes which you'll get to see in this post. Some of the bags are made with these tabs. They add a nice layer of texture that enhances the design and gives it even more character.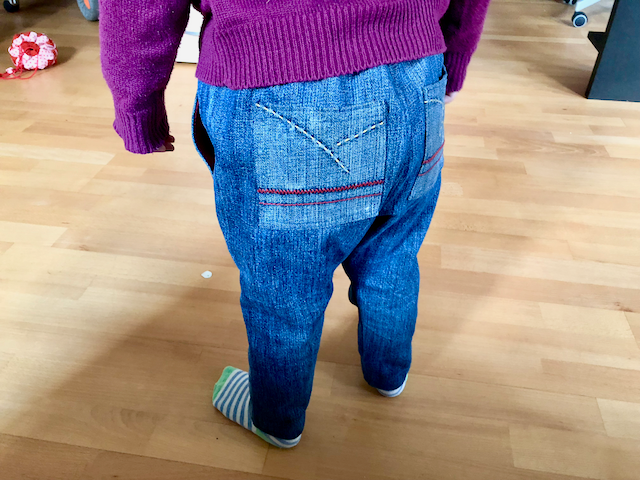 This post was so sweet. It's always nice when we can pass down things we love to our little ones. These jeans were passed down by @akipponn to her daughter. She refigures and shapes them to fit her, leaving the big pockets as they were. If you want to keep a garment in your family you should give remodeling a try :)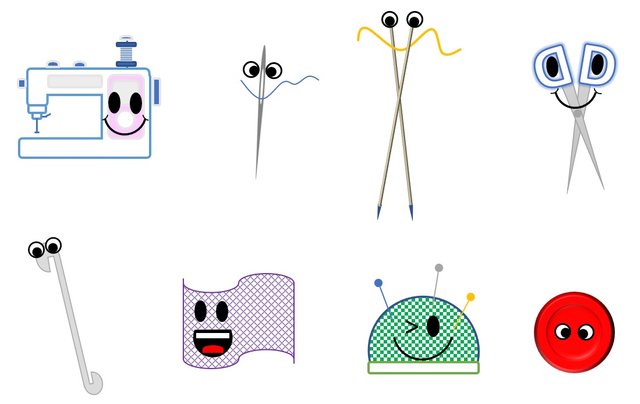 Aren't these needlework emojis the cutest? Who would like to see these types of emojis as an option to use? Me, me and me! 🖐🏽 I love these stock - icon designs she created for a contest in hopes that more like this would become available. My favorites are the sewing machine, scissors and pincushion.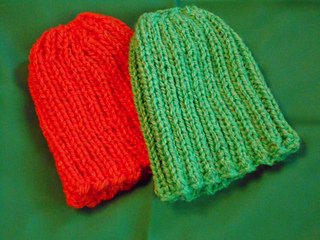 I consider this post by @fiberfrau an important awareness. She suggests if you go jogging or walking your dog in the evenings to consider wearing something with bright or reflective yarn to enable vehicles to see you better. She makes these hats for this purpose. Even if you didn't want to make a hat you could easily make an arm band or something to wear on your person to give people a better heads up that you are there.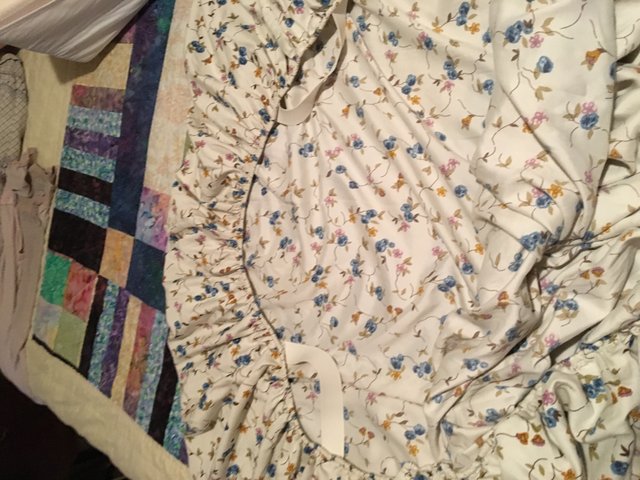 I don't know about you but I surely could use this helpful hack shared by @oceanmoon. Do you have that sheet problem where your mattress is so big it won't stay tucked in the corners? Or do you have shrinking sheets that just won't stay nice and snug? Well all you need to do is grab some elastic, your sewing machine and read this post for a quick and functional way to solve that problem. No sewing machine? No worries, this could be done with needle and thread too ;)
Thank you for stopping by to view our featured posts for this week! Please stop by their posts and show some love with a read and upvote for sharing their handmade creations! To see more needle arts please check out the #NeedleWorkMonday tag and check back here with @NeedleWorkMonday every Wednesday for the weekly Resteems and Curation posts!!
If you are a needlework artist we'd love to have you join us every Monday to share your work and inspire this community to give a craft a try!! On Monday's, please use the #NeedleWorkMonday tag and on all other days please use the #needlework tag (without the word Monday attached) so we can find each other's work.
Once again if you would like to help this post get more attention and help spread the word about our PPS in efforts to reward the needlework community, we'd really appreciate a Resteem! Thank you for your love and support always ~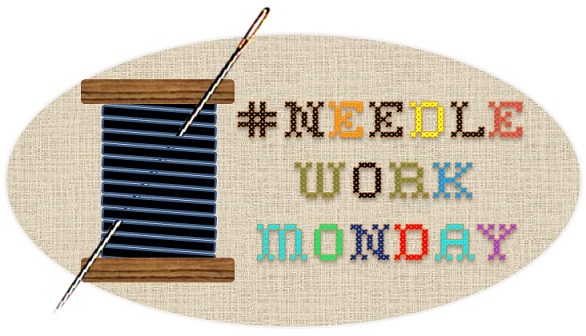 #NeedleWorkMonday initiated by @crosheille
Hostesses: @muscara, @shanibeer and @marblely
Today's curation written by @crosheille
Our Motto: Support & Inspire