source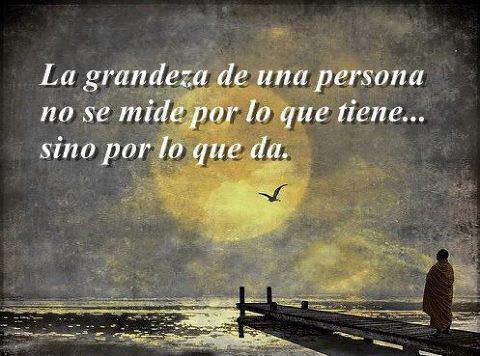 When the disciples heard the Savior's command: "Give them something to eat," all the difficulties of this task immediately appeared in his mind.

They asked with doubt: "Do we really have to go to the villages and buy them food"? But Christ said, "You give them something to eat." The disciples brought to Jesus everything they had; but he did not offer them to eat: he ordered them to serve the people.

The food multiplied in his hands; and the disciples' hands extended to Christ were never empty. A small supply was enough for everyone.

After the crowd was full, the disciples themselves ate with Jesus the precious bread that God had given them.
When we see the need of the poor, the unauthorized, and the suffering, we often become discouraged. But "Christ says," You give him something to eat. Use the means, the time, and the skills you have. Bring your barley loaves to Jesus.
Although their supplies are not enough to saturate thousands of people, they may still be enough for one. And in the hands of Christ, they can satisfy many. Following the example of the disciples, give what you have. Christ will increase your gift. It will reward honest and simple trust in Him. What seems like a meager supply can turn into a rich feast.
He who sows sparingly will also reap sparingly; but he who sows abundantly will also reap abundantly. . . . God can enrich you with all grace, so that you, always and in every way, happy, be rich in every good deed, as it is written:
Wasted, distributed to the poor; His truth remains in the age. "He who gives the seed to the sower and the bread for food will provide an abundance of what you have sown and multiply the fruits of your righteousness, so that you may be rich in all generosity." (2 Cor. 9, 6-11)
The beautiful work of sharing will be gratified by God.