A big hello to all the steemians! First, I want to give a deserved recognition to @juliakponsford, for their dedication and perseverance, which has given recognition and experience to this contest ART EXPLOSION . For giving us the opportunity to express ourselves through art.

On this occasion, I want to manifest through this drawing, contortionism on another artistic level, under the depths of the sea.
MARINE CONTORSIONISM ¡THE BURNING DANCE OF A GIANT PEARL!
Represented by a contortionist woman giving beauty in every movement under the sea, dancing inside a giant oyster that contains a large pearl. Performing excellent body movements, in combination with the freshness of the water and the beauty of the algae.

With the extreme level of elasticity and body flexibility. With the ability to dive for periods of time and hold your breath.
¡It is a show hard to ignore! ¿ Would you ignore it? ;)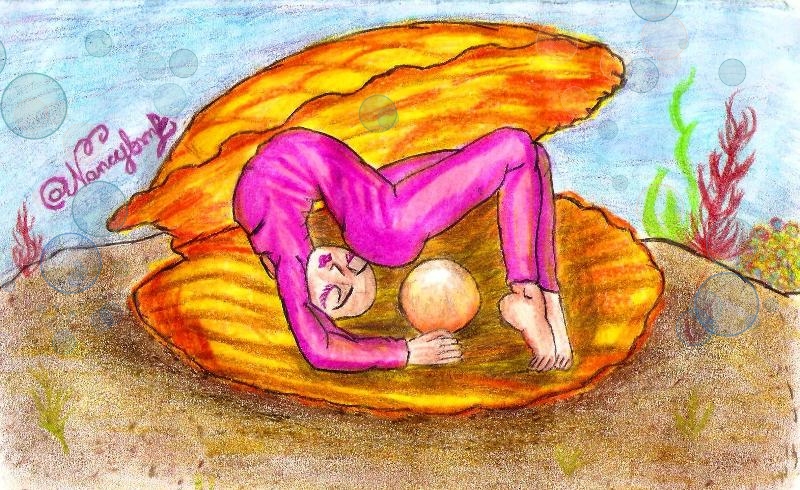 Among the materials used we have:
- Graphite pencils. - Crayon colored pencils. - Sheet of the machine. - black and pink pen. - Pencil sharpener - Draft. - The passion to express myself through my drawings. - Affinity for having fun.
I present the drawing process, plated in an orderly and sequential manner. Enjoy it!
THE FIRST STEPS
I defined the sketch of the drawing, which in this case is a contortionist girl dancing inside an oyster and giant pearl. I made wavy lines, to give depth and general structure to the oyster. With colors: Yellow and brown.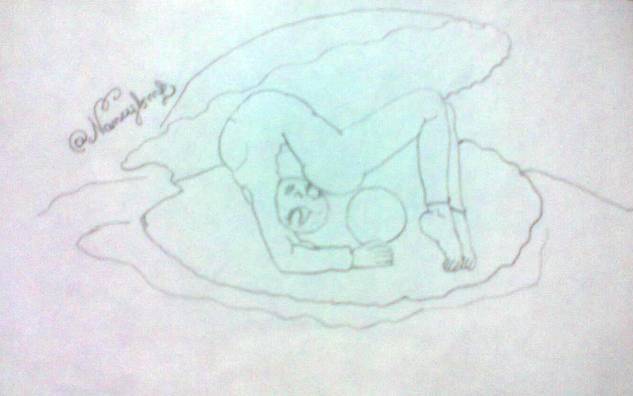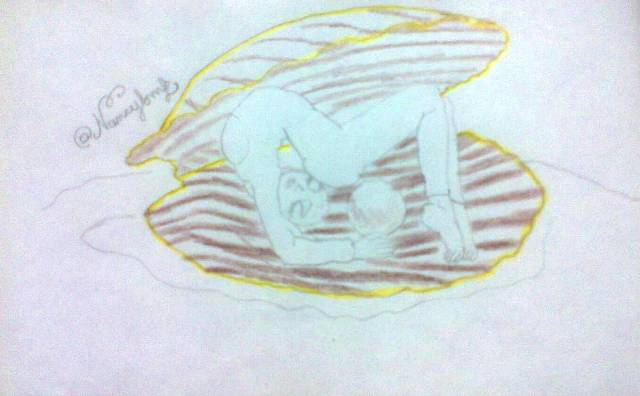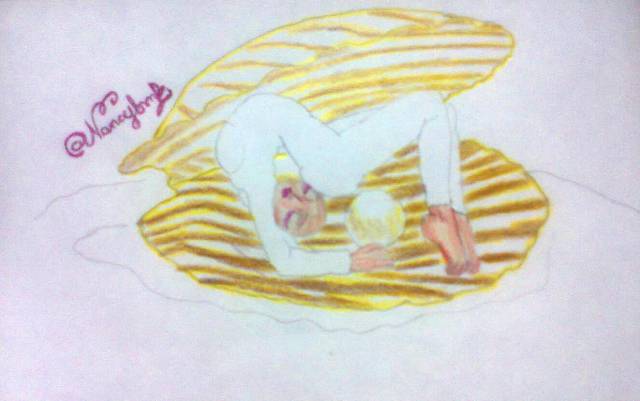 INTERMEDIATE STEPS
I gave color to the skin of the contortionist and expression to the facial features. With colors; Pink, meat and brown.
Fill the oyster spaces with colors like; Yellow, orange, brown and red.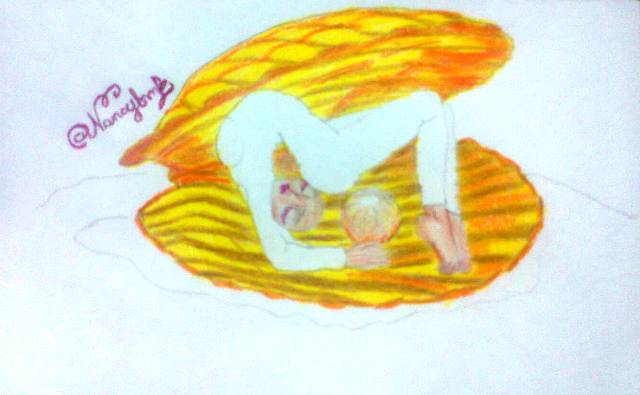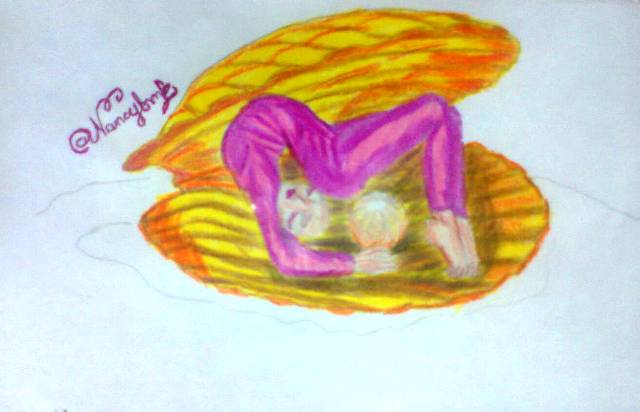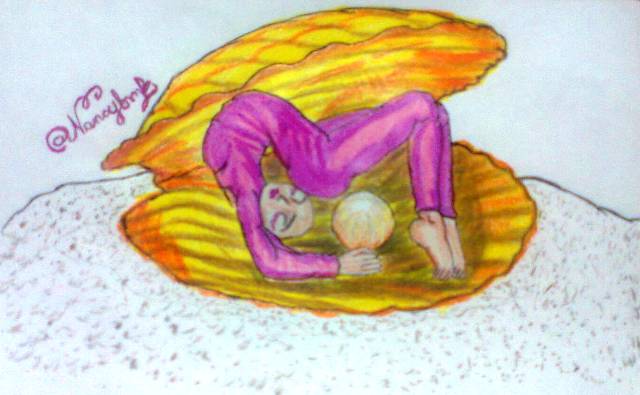 FINAL STEPS
Add shadow with the black color under the body and the pearl. I textured the sand with tiny dots and coloring with my finger with the lumps of brown, red, orange and yellow.
Create different types of algae of varied colors and textures. I can tell you openly that I finish my preparation by adding bubbles with the help of the digital program Krita.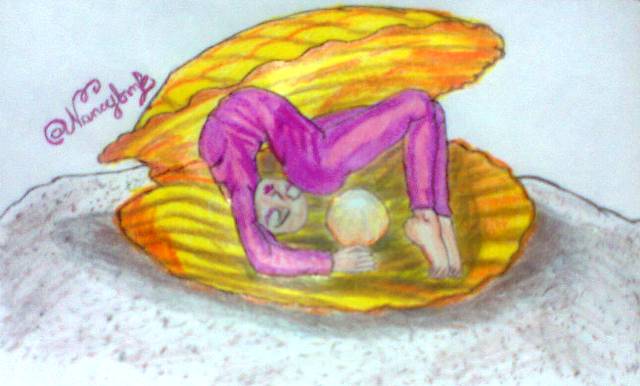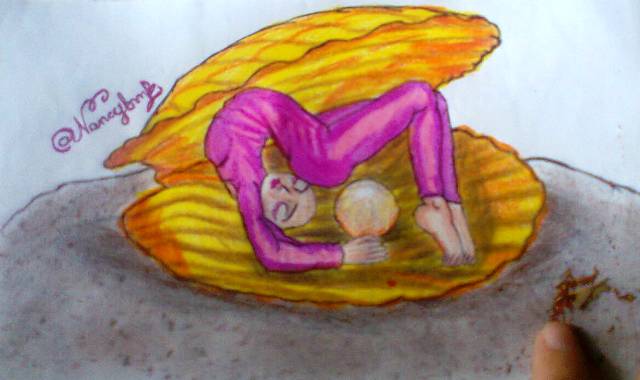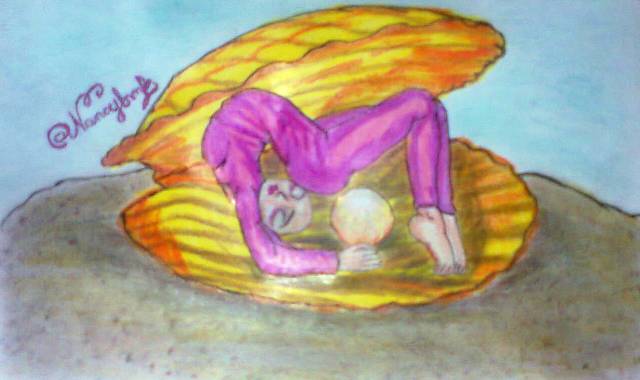 PHOTOGRAPH WITH MY DRAWING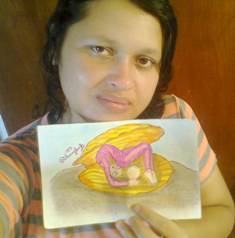 Thank you very much for the support of these communities to the variety of artists on this platform! @helpie, @art-venture @curie @ocd, @artzone, @c-squared @discovery-it.
Copyright @nancybmp - All rights reserved
MY MOTIVATION IS THAT YOU ENJOY MY POST! THANKS FOR YOUR SUPPORT! DO NOT FORGET TO FOLLOW ME AND VOTE ME! A HUG! @NANCYBMP