Some mornings it's not easy to get up, you just want to stay out of bed. Just thinking about all the things to do makes your body weigh. This is how my day began 05/12/2021.
I got up very early to get ready for work, the first thing I usually do is make coffee, it is what helps me to wake up and accept the daily workday. Everything is easier for me with a very hot cup of coffee.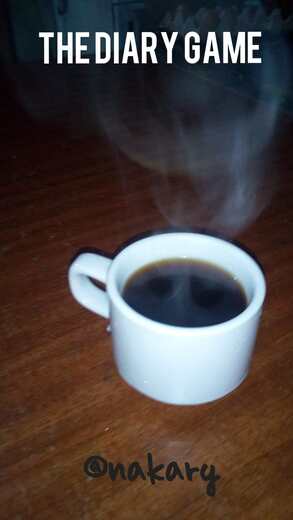 Algunas mañanas no es fácil levantarse, solo quieres quedarte de la cama. Tan solo pensar en todas las cosas que hay que hacer te hace pesar el cuerpo. Así comenzó mmi día 12/05/2021

Me levanté muy temprano para alistarme para el trabajo, lo primero que suelo hacer es montar café, es lo que ayuda a despertar y aceptar la jornada diaria. Todo se me hace más fácil con una taza de café bien caliente.
I went walking as usual, taking advantage of the walk to think about everything I should do, even plan my classes mentally, make plans and evaluate results. What did I achieve this week?
After a long walk I got to work, using the stairs is a bit complicated, I don't get used to them even though I climb them every day.
Me fui caminando como siempre, aprovechando la caminata para pensar en todo lo que debo hacer, planificar incluso mis clases mentalmente, hacer planes y evaluar resultados. ¿Qué logré esta semana?
Luego de una larga caminata llegué al trabajo, subir las escaleras es un poco complicado, no me acostumbro a ellas a pesar que todos los días las subo.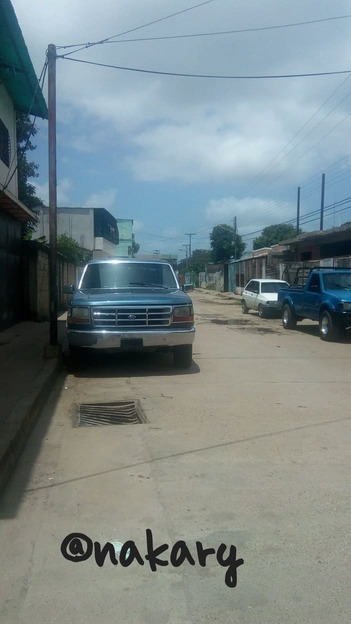 I enjoyed the classes in the morning, God blessed me with two new students. To which I hope to be of great help.
On the other hand, I was proud to see the progress in other of my students. It is very important to observe that they improve. I try to create an environment where people feel motivated, study smart, and be more effective.
Disfruté de las clases en la mañana, Dios me bendijo con dos nuevos estudiantes. A los cuales espero ser de gran ayuda.
Por otro lado me sentí orgullosa de ver el progreso en otros de mis estudiantes. Para es muy importante observar que mejoran. Intento crear un ambiente en el que la gente se sienta motivada, estudie de forma inteligente y sea más eficaz.
Each student learns in a different way, so I must use learning strategies that favor each one of them, that's why I work with small groups of students of 4 to 5 people maximum.
I try to plan my classes as well as possible, if the class is very easy it could generate boredom and annoyance, so there must be challenges that make students think and help them develop their skills, get out of their comfort zone but a class too difficult causes frustration and feelings of failure. It is a balance that must be maintained for the well-being of the student.
Cada estudiante aprende de forma diferente entonces debo utilizar estrategias de aprendizaje que favorezca a cada uno de ellos, por eso trabajo con grupos pequeños de estudiantes de 4 a 5 personas como máximo.
Intento planificar mis clases lo mejor posible, si la clase es muy fácil podría generar aburrimiento y fastidio, así que deben haber retos que hagan pensar a los estudiantes y lo ayuden a desarrollar sus habilidades, salir de su zona de confort pero una clase demasiado difícil causa frustración y sentimientos de fracaso. Es un equilibrio que hay que mantener para el bienestar del estudiante.
At the end of my day I quickly went home, I was very hungry so I want to cook lunch quickly.
When I got home I was surprised that there was no internet connection. I cooked, I had lunch. I had a severe headache. I depend a lot on the Internet for my work, I am constantly sending my students audios and exercises. They ask me by phone. I take this remote counseling very seriously. it is an added value. The fact of not being able to carry out my daily activities created a lot of tension for me.
Al terminar mi jornada me fui rápidamente a mi casa, tenía mucha hambre así que desea cocinar rápido el almuerzo.
Cuando llegué a casa me encontré con la sorpresa de que no había conexión a internet. Cociné, almorcé. Tuve un fuerte dolor de cabeza. Dependo mucho de Internet para mi trabajo, constantemente estoy mandando audios a mis estudiantes y ejercicios. Me hacen consultas por teléfono. Me tomo muy en serio ese asesoramiento a distancia. es un valor agregado. El hecho de no poder cumplir con mis actividades cotidianas me generó mucha tensión.
I spent my time cleaning and doing other activities, I also tried to calm down. Everything has its time and generally things end up being resolved. The best thing was to stay calm.
That was my day.
Dediqué mi tiempo a limpiar y hacer otras actividades, también intenté calmarme. Todo tiene su tiempo y generalmente las cosas terminan resolviéndose. Lo mejor era mantener la calma.
Ese fue mi día.