Assalamu Alaikum friends?
How are you all?
I'm fine Alhamdulillah.
I am starting my daily diary today in front of you:
morning
Today I woke up around 8 in the morning. Now I went to the bathroom and freshened up. I brushed my teeth.
traveling to playing cricket(MX92+Q9 Gopinathpur)
Then I ate breakfast in the morning. Today I ate my favorite noodles. After breakfast I got ready to go play. Today we have a tournament on the shores of the river. We went to the land market in a van. We were a little late so the van driver was driving very fast.
peddy field( MX9H+4H Ramnathpur)
We were going very well. But one kilometer away from the field, the scale of the van suddenly broke and the car braked and stopped. I was pushed to the front and quickly drove 10 meters to the front of the van. None of us were harmed by the good fortune. Then we walked to the field.
afternoon
We played 10 overs after going on the field. We won the toss and elected to bat first. We gave a target of 94 runs in 10 overs. I took 5 wickets in just 4 runs in three overs.
eggplant tree(MX9H+4H Ramnathpur)
Five of the five wickets were stumped out. Then we finished the game and went home again. When I got home, I went to the market to give my father rice.
cricket field(PWPW+C2 Gopinathpur)
Then I came home and took a bath. After taking a bath, I ate lunch. Then I fell asleep. When I woke up, I carried my mobile phone in my hand.
night

Then there is the night cricket tournament at our house. We left there by micro at around 9 am. It took us about an hour to reach the field. We went to the field and won the first match with great ease and then went to the semifinals and lost the match.

went to playing night cricket tournament(HWX9+WX West Telipara)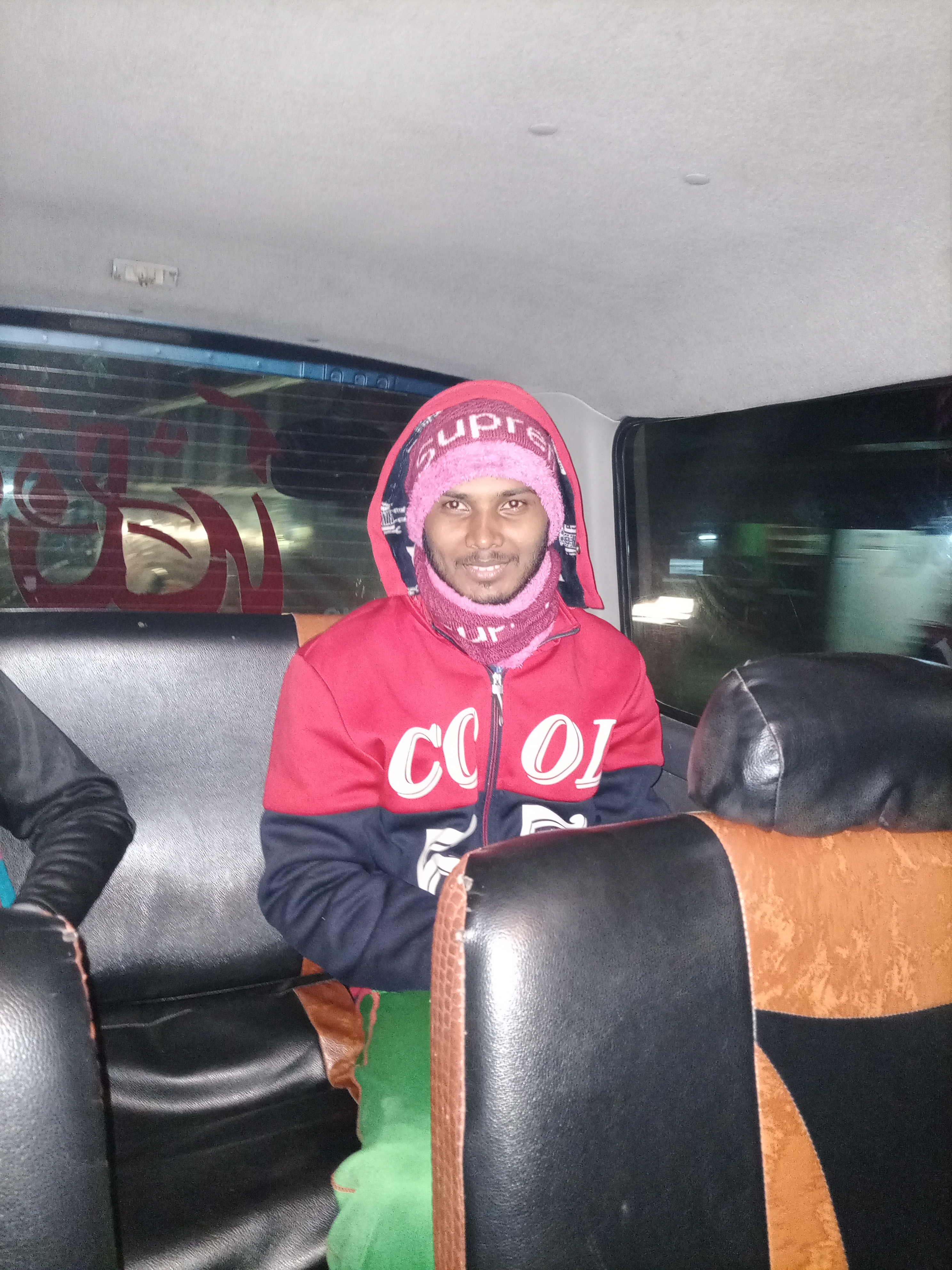 Our match ended at around four in the morning. Then we drove home in the micro. Then I came home and fell asleep. This was my daily diary today.
@nadimmahmud
# bangladesh