My musical elevation
#
Reggae music makes me connect with nature in all its forms. Usually the theme in many lyrics of his most influential songs are oriented to spirituality and the human condition of living in harmony with the environment. Like "My musical elevation" of today, I consider reggae to be mystical and spiritual, natural and at the same time, deeply historical.
I live in a city on the eastern coast of Venezuela, where the landscaping contains a mix of climate, vegetation, and diverse soils.
#
Sometimes we find warm environments typical of the northern intertropical zone with average temperatures of 27°C, where there are beaches, arid lands and xerophilous vegetation. Other locations have elements associated with the mountain climate and given its altitude, presence of springs, swamps or rock formations of medium proportions, a colder climate can be found with temperatures of 18 to 22°C.
#

It was quite a challenge to be able to photograph, myself, a herd of Buffaloes from so close. I had to be stealthy and keep a safe distance, because these animals have wild instincts and tend to be extremely dangerous in their natural habitat..
---
#
This makes it possible to undertake a travel adventure where, immersed in a variety of climates and diverse ecosystems, we can only enjoy nature and its blessing, poetry, music and the legacy of the emblematic defenders of the environment who carry their message to the world in the universal language of a song.
#
-:-
#
I remember when I went on visits to a farm owned by my family which is located in the Monagas state, Venezuela. Where I spent the entire length of the trip, glued to the car window in a deep contemplative state. Observing the natural spectacle to the rhythm of the soundtrack of my best reggae songs, which produced in me the necessary elevation to make that expedition something memorable full of pleasure, peace of mind and good musical tastes.
#
You can see the raising of cattle for sale and family consumption, a sample of abundance and natural symbiosis of man with the beast.
#
---
"I can't forget the sound of the stereo at medium volume; the entrance chime of a drum set, giving the snare drum three times, followed by the drums "Tones", in a perfect four-beat measure. Calling for the cadence of wind instruments between flutes and saxophones, as well as the keyboard of an "Organ", which seemed to speak the language of the hidden gods between linked notes that gave complexity to that beautiful "Intro".
---
#
Evoking the riff of a slow and stripped guitar, sure and mystical, melodic, full of experience and deep feeling, which would remain throughout the musical piece with the masterful opening lyrics:
#
_"Theres a natural mystic,
theres a natural mystic,
theres a natural mystic…"_
#

Without a doubt it is charming to live in harmony with nature and take advantage of the earth's resources without altering the ecosystem.
#
The chorus of the song is repeated 3 times in the "Intro", to confirm its invariable intention of a "Song to nature".
#
-:-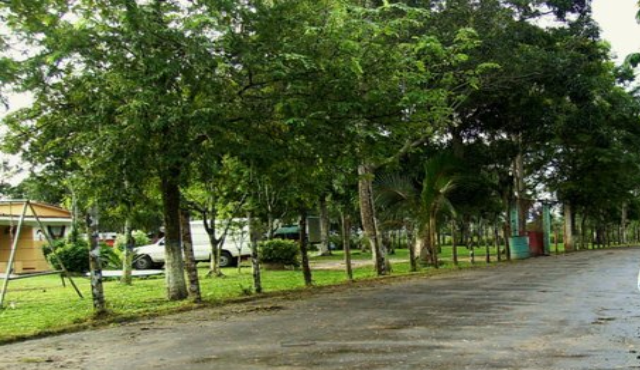 #
Bringing me memories of nostalgia, a dose of melancholy and mixed feelings in the middle of an existential struggle of man in his most human principle, with the desire to be heard while offering the world that little environmental "Ode".
#
_"Theres a natural mystic
blowing through the air;
If you listen carefully
now you will hear..."_
#
With a duration of just 3:14 minutes, but at the same time, with such intense semantics capable of living in my heart for a lifetime.
#

Perfect photos that show that man and nature can achieve the balance required to live in correct harmony and spiritual peace.
---
#
-:-
"Natural Mystic", a Black Uhuru song featuring Bob Marley
#
It was thus in my musical elevation and my closeness to the message of "Black Uhuru" in his interpretation of the most excellent song: "Natural Mystic", original of Bob Marley and the Wailers year 1977. I remembered the importance of living in harmony with the environment and taking advantage of only the resources necessary to sustain life.
#
Black Uhuru, is a reggae band originally from Jamaica which belongs to the second generation of "Roots", recognized for being the first reggae band to win a Grammy in 1983 with their album Anthem. With a warm and irreverent rhythm, sublime and highly professional. Black Uhuru offers work worth listening to and analyzing for its deep lyrics.
src
"According to my personal experience, it was exactly in 1992 when I first heard "Black Uhuru", to the beat of songs like: Burning Spear, Leaving To Zion, World Is Africa, Sinsemilla, Sponji Reggae, which impressed me with their sound modern. In addition to the predominance of melodic voices sung in choirs, making incredible vocal registers with an authentic tribal sound. From that time on, the band became part of my Reggae collection, ranking among my cult songs. I wasted no time and immediately intoned those exquisite melodies with my acoustic guitar and began to internalize the meaning of the lyrics to complete the experience."
Natural Mystic feat Bob Marley
#
| Hay un místico natural que sopla por el aire; Si escuchas con atención ahora, escucharás. Esta podría ser la primera trompeta, bien podría ser la última: Muchos más tendrán que sufrir. Muchos más tendrán que morir, no me preguntes por qué. Las cosas no son como solían ser. No diré ninguna mentira; Todos tenemos que afrontar la realidad ahora. Aunque he tratado de encontrar la respuesta a todas las preguntas que me hacen. Aunque sé que es imposible vivir en el pasado... | Theres a natural mystic blowing through the air; If you listen carefully now you will hear. This could be the first trumpet, might as well be the last: Many more will have to suffer, Many more will have to die - dont ask me why. Things are not the way they used to be, I wont tell no lie; One and all have to face reality now. Though Ive tried to find the answer to all the questions they ask. Though I know its impossible to go livin through the past... |
| --- | --- |
(Continue reading), Source: Natural Mystic
#
-:-
Here is the video of the song so you can enjoy it and feel the musical elevation that this great song produces:
#
Source of video on youtube
#
"This song covered by Black Uhuru, is included in his album "Sinsemilla" recorded in 1980, it should be noted that the meaning of the lyrics has a certain apocalyptic connotation. However, the lyrics in perfect sync with the band's music can make us feel good vibes and lead us to understand a little more about ourselves and the plan created by God for each human being. Focused from a natural and environmental point of view, the lyrics of this song come to have a deeper meaning. I would say that by taking advantage of the resources of nature and rediscovering himself, man could regain faith and live in full harmony with the environment. Something similar to the photographic summary that I have shown in my post for this occasion."

**"I hope you enjoyed My musical elevation,
Thank you"**

---
#
**@nachomolina
Original Content**
2021
---
Note: All photos are property of the author, taken with the camera,
KODAK EasyShare C122
8.1 Mega Pixels
---