Hello Steem Silver Gold!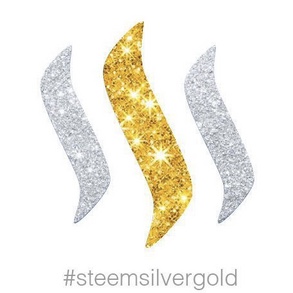 Back After a Hiatus
I am back from my overseas vacation and there appears to be a decent amount to share! :) We have new members to welcome, Santas secreting about, and STEEM ROUNDS are coming in HOT. Let's dive right in.
---
Steem Rounds
Did you see THIS post by @raybrockman? The Steem Silver Rounds have made it to Alabama! From all reports they look as stunning in person as we all had hoped. I know the logistics of both sorting the orders and getting them into the mail are BIG. Special thanks to Ray for taking on this project for all of us. Word from Ray, the rounds will be in the mail soon. :)
The 2019 Steem Silver Round!
---
Secret Santa
Third time lucky as @welshstacker is organizing SSG's Secret Santa gift exchange for the third year in a row. For more details visit THIS post. I know Welshie is VERY CLOSE to confirming who has who in the exchange. Message him ASAP if you still want to get in on the action. I can tell you from personal experience that having a surprise ounce of silver to unwrap on Christmas is great fun!
---
Membership
We have two new additions to the Steem Silver Gold membership list this week @silvertop and @silver-horde. @silvertop lives in Washington State and is married to SSG member @elizabethbit. He loves hiking, is a moderator for Actifit and even plays the guitar! @silver-horde is relatively new to Steem, but has been active in the Steem Silver Gold discord for about a year! How did he find our discord before Steem? We'll never know. :) @silver-horde is very involved on Numista and is one of their referees as well as an admin for their discord.
Please join me in welcoming these fine gentlemen to the group.
If you would like to join Steem Silver Gold or you would like to nominate a new member, please reference the road map to membership below. Nomination does not guarantee membership. If you nominate someone, please reach out to said individual to discuss this nomination and gauge their interest in joining.
Please make sure nominees have a track record of posting about metals and of building relationships with community members (ie. consistent posting with a track record of posting about silver and/or gold, replying to comments on their posts , commenting on posts of other community members). The friendships we form will be what sustains our group through the growing pains of Steem.
---
Help the community, help yourself!
There are TWO ways to receive community supported votes at Steem Silver Gold. One is via the @myprecious curation trail, the other is via the @ssg-community subscription service (which is also confusingly referred to as Precious the Silver Mermaid). Here is a run down of each:
1. Join the Steem Silver Gold curation trail - HERE
The community curation trail up votes every member of Steem Silver Gold (unless a member requests otherwise). 26 accounts currently follow the trail. You will see the @myprecious vote appear on one of your posts each day after 6 minutes. 26 other votes are tied to that one! Thank you to everyone on the trail.
Members may also choose to delegate to @myprecious. There is no membership requirement to delegate, but it is a selfless way to support the entire community. There are currently 17 delegators to this account. The delegators include: @bauloewe, @thesilverdoll, @ronaldoavelino, @tbnfl4sun, @kerrislravenhill, @ladybug146 @monsterjamgold, @thekittygirl, @enginewitty, @handofzara, @edthecanadian, @fat-elvis, @dfinney, @jznsamuel, @guiltyparties, @xyzashu and @dkid14
2. Join our members only up voting service (aka Precious) - HERE
Precious the Silver Mermaid up voting service (linked to the @ssg-community account) is open to all members of the #steemsilvergold community. She has well over 100k in voting SP and members can receive daily up votes by either delegating SP are donating STEEM on a monthly basis.
If you have questions about the @ssg-community subscription (aka Precious the Silver Mermaid), please reach out to @welshstacker. He can advise you on how to delegate, pay liquid steem or use a combination of the two to reach a subscription tier.
---
Happy December friends!
~ @dfinney