This is a weekly contest and is sponsored by Build-it administration. Participants will be rewarded with BUILD tokens in liquid and as upvotes. Details are being provided under RULES & REWARDS sections.
Build-it is a new tribe on the steem blockchain that serves as a central hub for DIY contents on steemit. We encourage steemians to post their DIY articles via our website.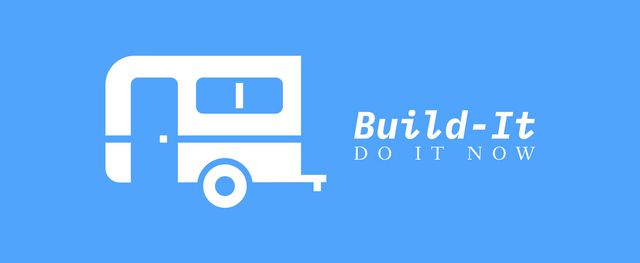 A DIY Platform to Find & Share Life Hacks
---
[Build-It]() is, if not all then mostly, about DIY, How-tos & Life hacks. Many people have very interesting ideas and apporaches in this regard, and they do share these ideas with the rest of the world as well, you could be one of them or you could have a good eye for such type of things and have come across them while surfing the net...
For example, I find this "life-hack" idea quite interesting & innovating (to some extent)...
See, how clever this idea is, it is not only repairing the damaged/torn leather but it has enhanced its beauty in the process as well. Think this situation with a torn leather hand-bag's condition.
Take a look at this video...
As you can see, he has utilized some useless things to build something cool which otherwise could have been thrown away in the garbage.
---
CONTEST:
What you have to do is to write a post sharing the video that have the factor of DIY, How-to, Life-hacks or whatever covers Build-It niche (again, this video could be yours or you could have found it on the net).
Explain the procedure briefly, its benefits, and your point of view about it.
Keep in mind, video about repairing anything on your own does lie under the categories of DIY & How-to, but it does not lie under the category of Life Hacks until and unless it is utilizing some intelligent and, to some extent, out-of-the-box idea (example: first video above). So your post must have all of the three factors ... DIY, How-to & Life Hack.
Videos, that would be shared in this contest, could be of making something cool/beautiful/intelligent from daily life's useless or inexpensive items, like I shared the video in Cool DIY Ideas | Wall Mounted Showpiece, where the he made a beautiful showpiece with cotton buds, plastic spoons ... It is creativity, a good imagination is involved behind the making as well.
---
RULES:
Video must not be of more than of 5 minutes duration, one minute plus-minus is acceptable.
Include picture/s in the post as you explain the procedure.
Use Build-It frontend/condensor for writing and posting.
Use #build-contest as the first tag.
Share the link of your post in the comment section of the CONTEST post.
Resteem the contest post to expand its reach to maximum Steemians.
You have to stake at least 10 BUILD tokens to participate in the future contests (NOTE: This rule is not valid for the first time participation).
10:00 A.M. 9TH OCTOBER, 2019 (GMT) IS THE LAST TIME & DATE FOR YOU TO SUBMIT YOUR ENTRRY FOR THE CONTST. AFTER THIS DURATION @build-it WILL CONDUCT A POLL ON dpoll.xyz FOR THE NOMINATION OF THE WINNERS IN ORDER TO ACHIEVE FULL TRANSPARENNCY.### REWARDS:

Every participants will receive a 100% upvote from @build-itiit.curator on theintries.
First, Second & Third number winners will get 1000, 500 & 250 Liquid BUILD tokens respectively from @build-it. These tokens are other than the upvotes.

NOTE: Rewards will be given in case of 5 or more participant and quality entries. Everyone would have upvotes from @build-it.curator, though.

GOOD LUCK!

---

Build-It project is run and supported by the witness @gulfwaves.net. If you think they are building something worthy for Steem Community & Blockchain, consider voting for them as witness.

You can contact them on Discord and telegram as well.

---

Many tags are used in this post to maximize its reach to as many Steemian as possible. If you think, this contest shouldn't be using the tag of your tribe, just mention it in the comment section and the tag of your tribe will be excluded from the next post onwards.