Hi everybody! Всем привет! Hola a todos! Bonjour à tous! Hallo allerseits! Поздрав свима!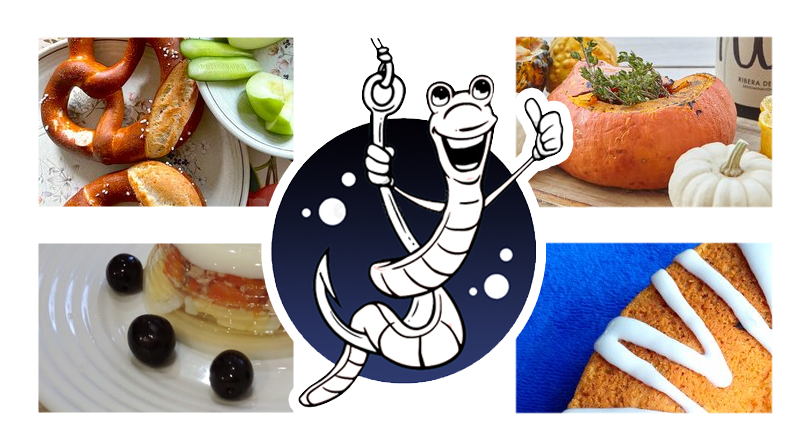 WORLD OF XPILAR
Community

mister-omortson
p r e s e n t s
Weekly food photo #67

We hope that many of you have noticed the increased competition. You send interesting spectacular photos. We are extremely happy about this. Let's choose the best participants!
...
To begin with, we want to congratulate @xaviduran, who got most number of upvotes.
Prize 2 Steem+WORLD OF XPILAR trail upvote
Perhaps it was this photo that made the greatest impression!

an exotic and winter season dish, stuffed pumpkins. A delicious and hearty dish to overcome the cold

...
Now the time has come to reward the authors whose photos were included in the collage in the top of the post. The first one is... is... is... a participant @petface
Prize is 2,5 Steem + WORLD OF XPILAR trail upvote
Our congratulations!

I assure you they make a fantastic breakfast in bed which some might decide to consider for Monday, 14th February. I love having pretzels with a baked French Camembert which I also add garlic cloves to for extra flavour. Fresh crudités, slices of a Granny Smith apple and a mini munch cucumber, are ideal to dip in the cheese too

...
Silver goes to... @marlyncabrera
2 steem + WORLD OF XPILAR trail upvote
We liked the composition and bright colors
citrus cake with cherries and lemon glaze
...
Bronze goes to.... to @bambuka
1,5 steem + WORLD OF XPILAR trail upvote
Очень романтичное фото
А вот мы по-простому. На морозе в метель пышками балуемся
...
@mamamasha мастер заливной рыбы
1 steem + WORLD OF XPILAR trail upvote
Очень просто, но очень изящно, и наверное, очень вкусно.... :)
это заливная рыба
...
@wnfdiary
0.75 steem + WORLD OF XPILAR trail upvote
Very good photo, but we expect more from the maestro)
morning classic - pancakes
...
@eto-ka
0.5 steem + WORLD OF XPILAR trail upvote
Небольшой перекус в апартаментах перед походом в театр
...
@bonp
0.25 steem + WORLD OF XPILAR trail upvote
Early valentines
The participant will get upvote on posts created in the WORLD OF XPILAR community

That,s all for today. Nothing else caught our attention :-(
Competition start on 04 of January and ends on after Serbia trip around February 14 (payout time)
The basic rules:
Upvote, Resteem the initial post or Update post
Use only your own photos! Any attempt to steal other's work is considered a serious infraction, we will cancel yours qualification permanently
Add photo to initial post. The photo can be on any topic, of any quality. No restrictions (except violence and porn)
A participant cannot upvote his own photo
It's very easy! Grab your smartphones and take photos of everything edible around you! I am waiting for your photos!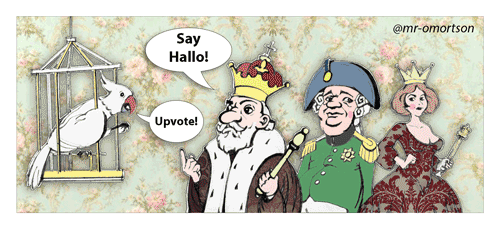 We need sponsors!
And... we need some steem for prizes

That,s all for today!
Stand by

Sincerely yours