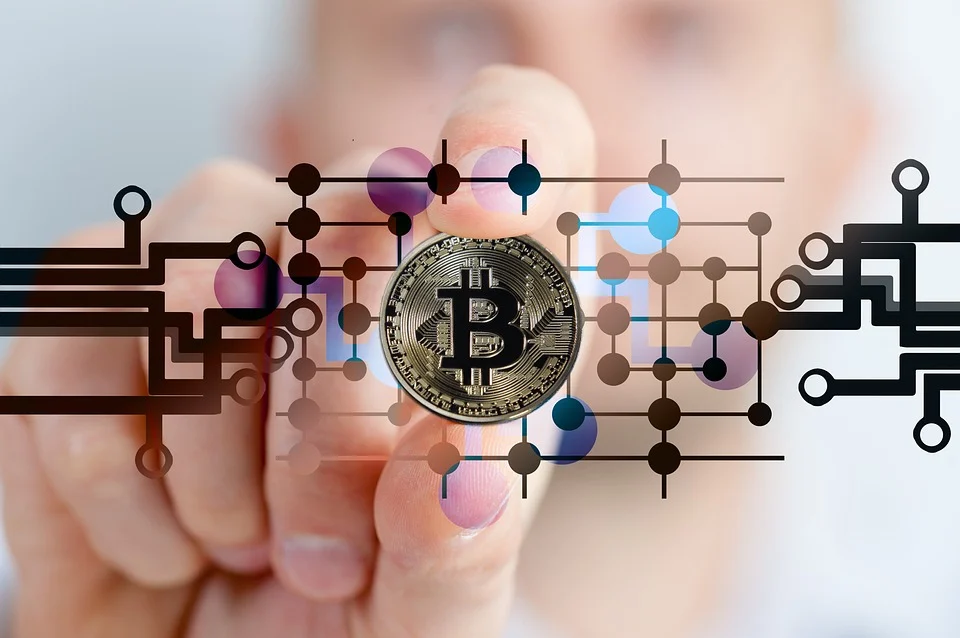 Source
Why Satoshi Nakamoto and the Blockchain have changed finance? Cryptoprofessor's @gbenga
---
---
Introduction
---
Although the blockchain technology was created many years before cryptocurrencies, thanks to this was that it took more relevance, we can say that the blockchain is a record that can not be altered, thus creating a node as it creates a network where everyone is interconnected, securely because the information although it is shared, can not be changed this creates better confidence also because it is decentralized.
Why Satoshi Nakamoto and the Blockchain have changed finance?
---

Source
The first digital currency bitcoin created by the anonymous Satoshi Nakamoto in (2008/2009) has revolutionized the world of finance, offering a decentralized economy, we have seen how bitcoin has increased exponentially, it began to gain great popularity in the crisis of (2010) known as the currency and trade war. As we know trade is governed by supply and demand, this is due to the increase of bitcoin to the high demand also to the movements and rumors of the market, as large investors have set their sights on cryptoassets due to the crisis by the pandemic see in cryptocurrencies an escape.
Today we see large financial institutions that previously saw bitcoin as a threat now have a great interest in cryptocurrencies including large governments, this is due to the threat of a collapse in the global economy, and making an investment in cryptoassets can give excellent returns. Although in 2017 it reached a peak around $ 20,000 it did not stay for long, and then fell almost to $ 3,000, however at the end of 2020 and early 2021 its price has been increasing in a record way, that is due to the aforementioned supply and demand and the great interest of large investors and governments.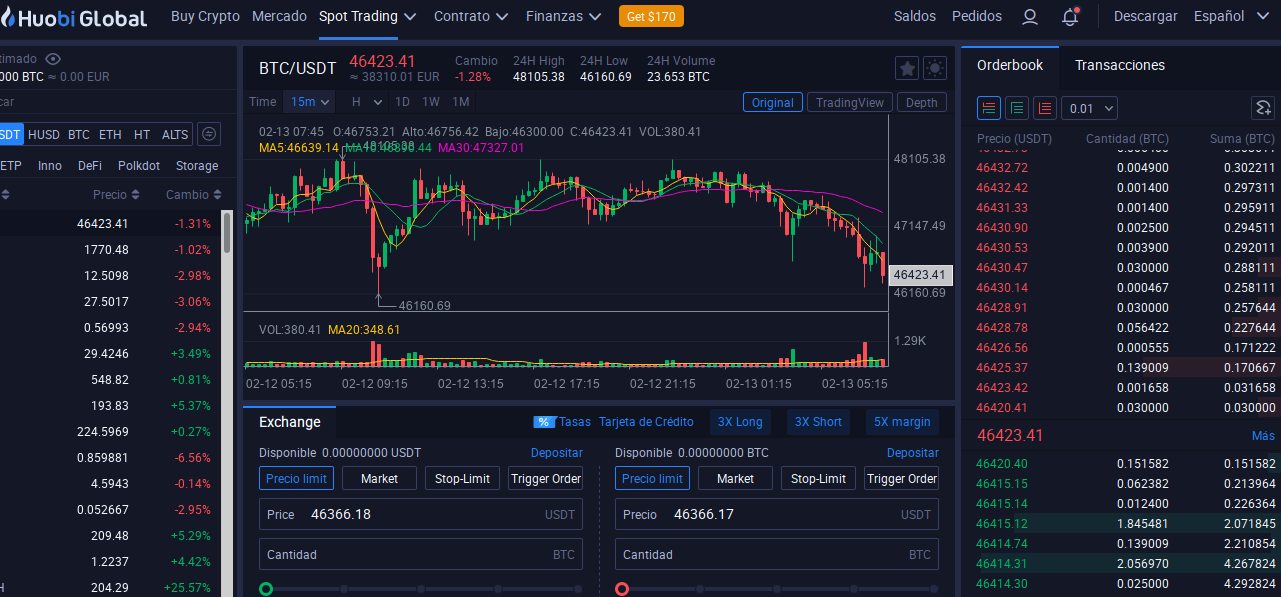 Captura tomada a huobi, balance del bitcoin
We see that not only bitcoin has had an increase, almost all crypto assets have had an increase this can be seen in litecoin, ethereum, trx , among others.... Also every day new cryptocurrencies come to the market, the variety of cryptocurrencies is very beneficial because the bitcoin only has a limit of 21 million, which also tends to inflate its price.

Source
We can see that cryptocurrencies are slowly taking over the economy, we see that in many businesses, accept payment in crypto assets. To give an example my country Venezuela is going through a serious crisis that affects all sectors being the commercial one of the most affected due to inflation and the loss of the value of the bolivar, although the dollar is handled this also tends to be scarce, and many businesses have increased the payment in crypto assets, in this way they are sheltered from inflation.
Conclusion
---
Cryptocurrencies since their creation has been a way to integrate more people to a new economic model and trade, due to the freedom of these as anyone can have access to these currencies without many restrictions and limitations, thus avoiding intermediaries and high commissions of private entities. These have allowed us to automate and streamline trade in the world, today they are a reality, for many they are the path to financial freedom and free possession of assets. Cryptocurrencies are the economy of the future.
Cryptoprofessor's homework: @gbenga
Joining the initiative of @steemitblog, @steemcurator01, @steemcurator02, a great opportunity to acquire more knowledge of the world of crypto assets, thank you very much for this new initiative. Link to original post task 1
---
---


Español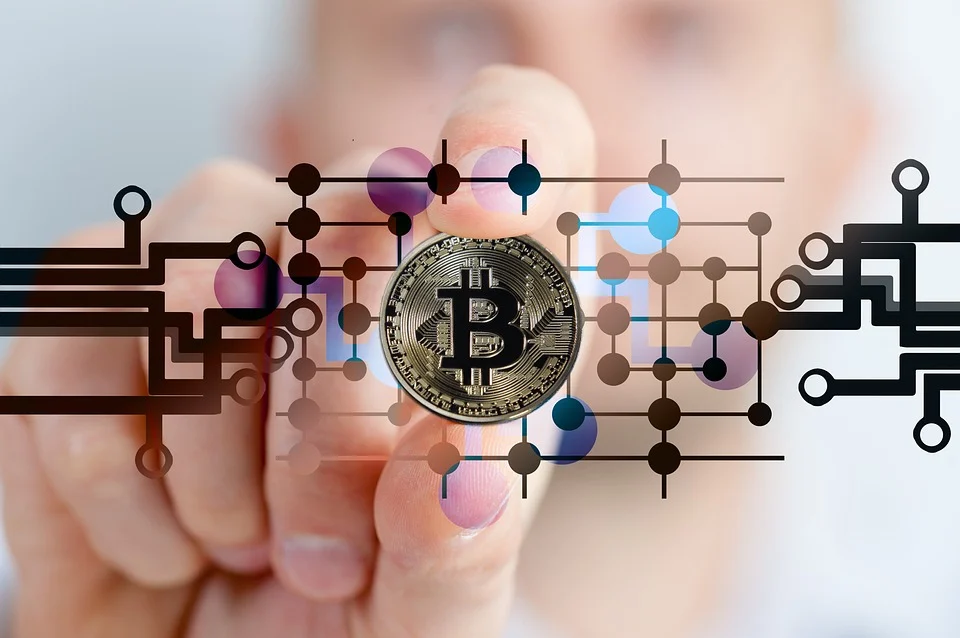 Source
Por qué Satoshi Nakamoto y la Blockchain han cambiado las finanzas? criptoprofesor @gbenga
Introducción

---

A pesar que la tecnología de la cadena de bloques fue creada muchos años antes que las criptomonedas, gracias a esta fue que tomo mas relevancia, podemos decir que la cadena de bloques es un registro que no puede ser alterado, creando así un nodo ya que se crea una red donde todos están interconectados, de manera segura ya que la información aunque es compartida, no puede ser cambiada esto crea mejor confianza también porque es descentralizada.


Por qué Satoshi Nakamoto y la Blockchain han cambiado las finanzas?

---

Source
La primera moneda digital el bitcoin creada por el anónimo Satoshi Nakamoto en (2008/2009) ha revolucionado el mundo de las finanzas, ofreciendo llevar una economía de manera descentralizada, hemos visto como el bitcoin se a incrementado de manera exponencial, comenzó a ganar gran popularidad en la crisis del (2010) conocida como la guerra de divisas y comercial. Como sabemos el comercio se rige por oferta y demanda, a esto se debe el incremento del bitcoin a la alta demanda también a los movimientos y rumores del mercado, ya que grandes inversores han puesto la vista en los criptoactivos debido a la crisis por la pandemia ven en las criptomonedas un escape.
Hoy vemos grandes entidades financieras que antes veían el bitcoin como una amenaza ahora tienen un gran interés por las criptodivisas inclusos grandes gobiernos, esto se debe a la amenaza de un desplome en la economía mundial, y hacer una inversión en criptoactivos puede dar excelentes ganancias. Si bien en 2017 alcanzo un pico alrededor de los 20.000 $ no se mantuvo por mucho tiempo, para luego caer casi a los 3.000 $, sin embargo a finales del 2020 e inicios del 2021 su precio se ha ido incrementando de manera récord, eso se debe a lo ya mencionado antes de la oferta y demanda y al gran interés de grandes inversores y gobiernos.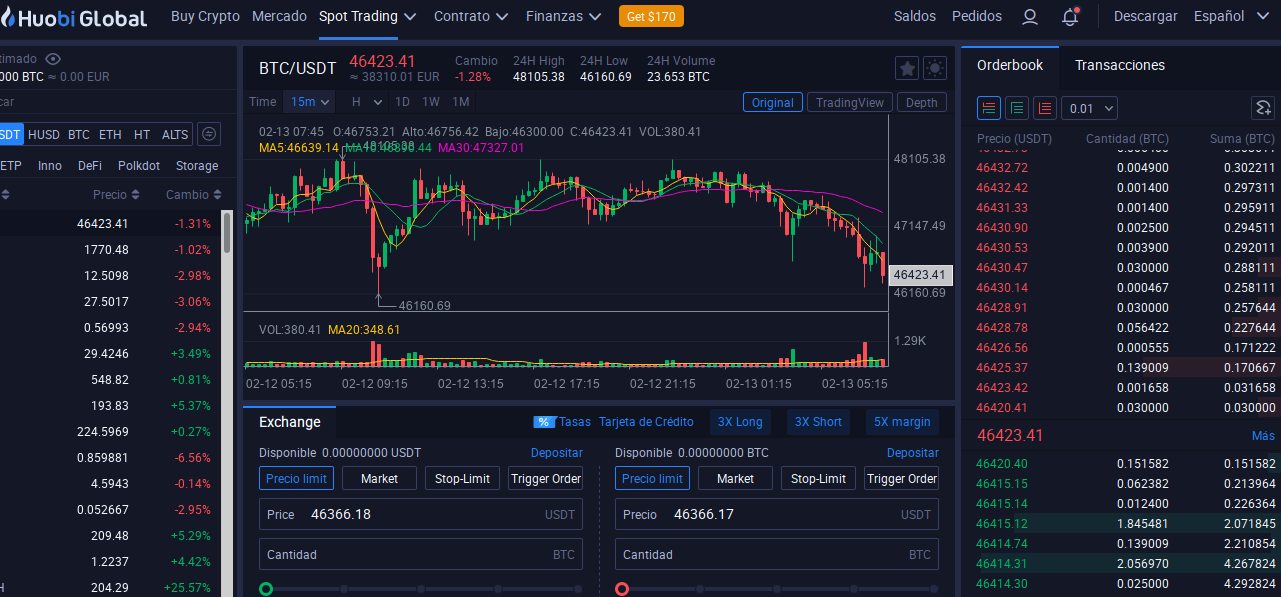 Captura tomada a huobi, balance del bitcoin
Vemos que no solo el bitcoin ha tenido un incremento, casi todos los cripto activos han tenido un incremento esto lo podemos ver en litecoin, ethereum, trx , entre otros... También a diario salen al mercado nuevas criptomonedas, la variedad de cripto monedas resulta muy beneficioso ya que el bitcoin solo tiene un limite 21 millones, el cual también tiende a inflar su precio .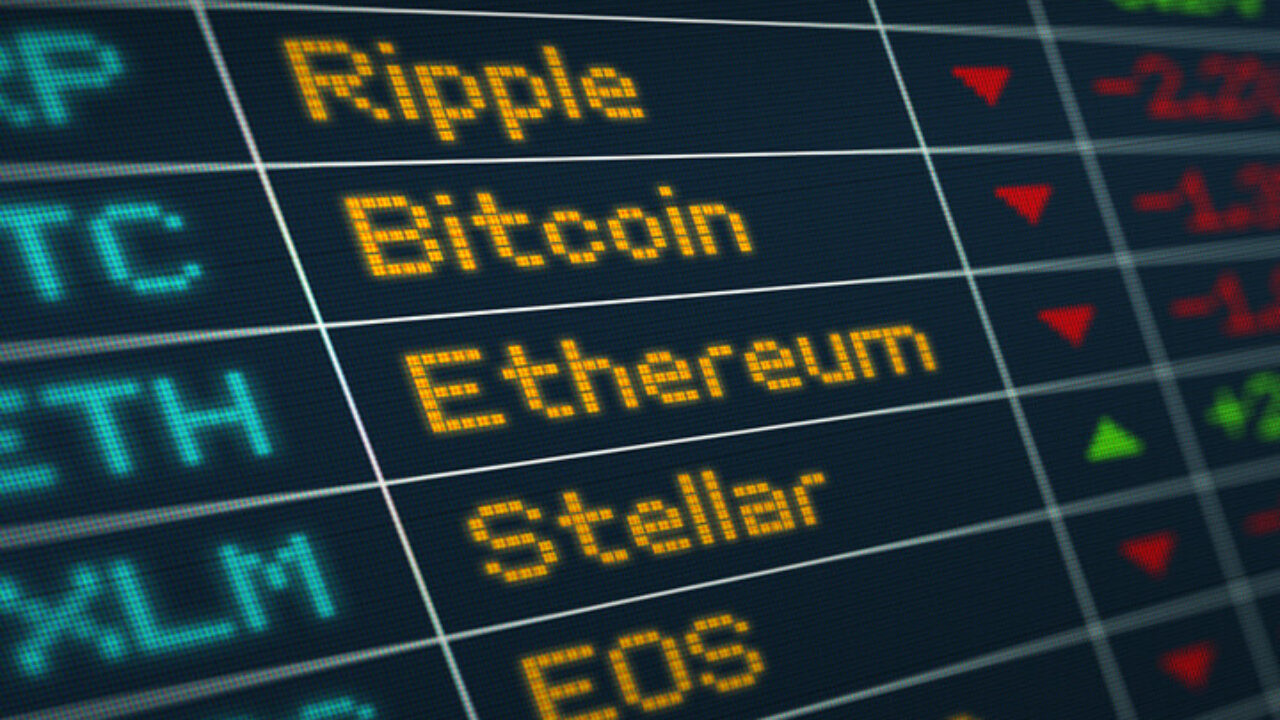 Source
Podemos ver que las criptomonedas de a poco se van apoderando del economía vemos que en muchos comercios, aceptan el pago en cripto activos. Para dar un ejemplo mi país Venezuela atraviesa una grave crisis que afecta a todos los sectores siendo el comercial uno de los mas afectados debido a la inflación y la perdida del valor del bolívar, aunque se maneja el dolar este también tiende a ser escaso, y muchos negocios han incrementado el pago en cripto activos, de esta forma se resguardan de la inflación.


Conclusión

---

Las criptomonedas desde su creación ha sido una manera de integrar a mas personas a un nuevo modelo económico y de comercio, debido a la libertad de estas ya que cualquiera personas puede tener acceso a estas monedas sin tantas restricciones y limitaciones, evitando así intermediarios y altas comisiones de entidades privadas. Estas nos han permitido automatizar y agilizar el comercio en el mundo, hoy en día son una realidad, para muchos son el camino hacia la libertad financiera y a la libre posesión de activos. Las criptomonedas son la economía del futuro.


Tarea del criptoprofesor: @gbenga
Uniéndome a la iniciativa de @steemitblog, @steemcurator01, @steemcurator02, una gran oportunidad de adquirir mas conocimientos del mundo de los cripto activos, muchas gracias por esta nueva iniciativa. Link del post original tarea 1
-----
----