Foto editada por el autor/ Photo edited by the author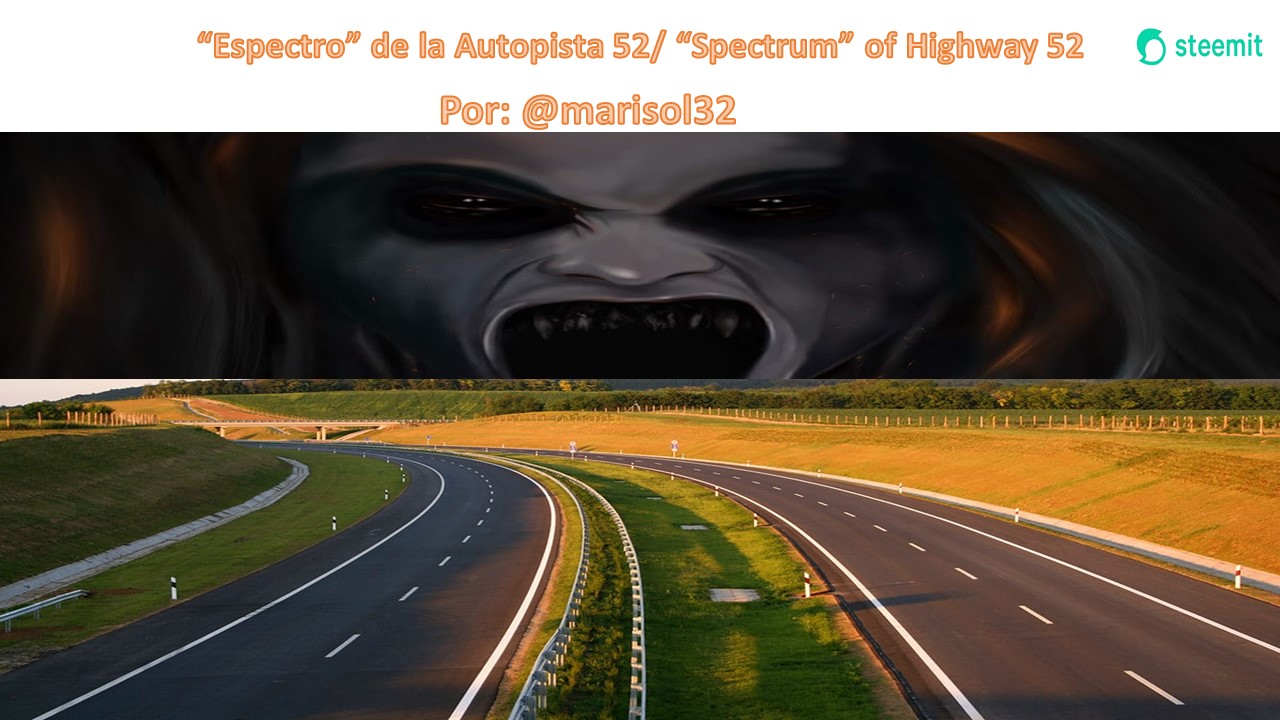 Esta historia cuenta la vida de un señor que trabaja viajando con camiones, era malvado en casa con su familia, sale en uno de sus viajes largos, cuando iba por la Autopista 52 de Barinas, se encuentra con un espectro infernal, pero nuestro protagonista la enfrenta, y es donde fallece, años después, su hijo mayor también trabaja de camionero, había escuchado que donde murió su padre en la Autopista 52, sale un espectro "contado por otros camioneros".
Nuestro joven decide ir y vencer al verdugo de su padre, la sorpresa es que el espectro tiene el ama de su Padre.
This story tells the life of a man who works traveling with trucks, he was evil at home with his family, he goes out on one of his long trips, when he was going along Highway 52 in Barinas, he meets an infernal specter, but our protagonist He faces, and this is where he dies, years later, his eldest son also works as a truck driver, he had heard that where his father died on Highway 52, a spectrum "told by other truckers" comes out.
Our young man decides to go and defeat his father's executioner, the surprise is that the spectrum has his Father's mistress.
Autor: @marisol32
Fotos: teléfono Samsung J7.