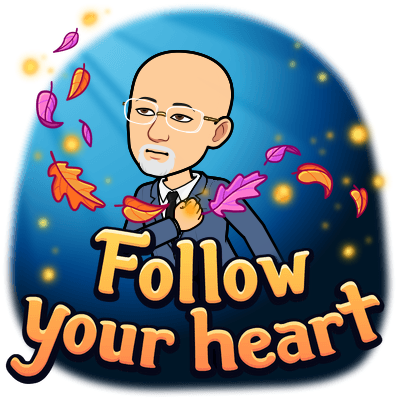 Every week is a new challenge and an opportunity to learn a little more about the Blockchain world, this week is to study about social networks, specifically about the centralized and decentralized ones, their differences and advantages. A great selection of Professor @yousafharoonkhan, who brings us a special class to learn a little more about our favorite social network Steemit, a wonderful universe that has helped me both personally and economically, especially in these times of pandemic living in quarantine, in which it is a great help to generate money from the comfort and security of home. To reinforce the knowledge acquired through the study of the lesson, we will answer the questions requested by Professor @yousafharoonkhan.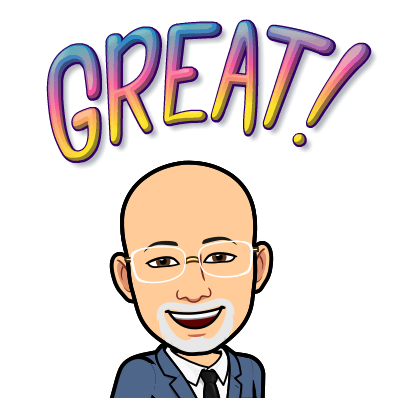 Home Work Week 5
Question no 1 :
Write the definition of Decentralized and Centralized Social Media Platforms in your own words.Explain in your own words the difference between decentralization and centralization Social Media Platforms (answer should related Social Media Platforms . (answer must be written in oun words, copy paste or from other source copy will be not accepted)
Decentralized social network platforms differ from centralized ones in that in the latter the users are not the absolute owners of their account, the creator or administrator of the social network has the power to close and block accounts for the sole fact of agreeing with the content published on it. In the centralized networks the administrators of such networks can take the information from the users to use them for different purposes, among them the commercial one, for example to use them as a form of survey and thus sell the information to different companies according to the information taken. In centralized networks there is censorship of content that is not to the liking of the administrators or owners of the network, which does not exist in decentralized networks.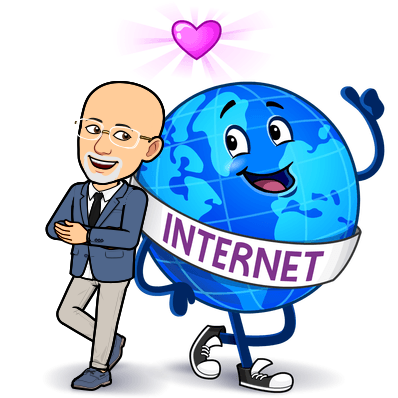 Question no 2 :
Which One is The Future of Social media ? Decentralized or centralized Social media.(answer must be written in own words)
For example, a few months ago a centralized social network tried to impose some conditions to its users and there was a stampede of users to other similar social networks, but that did not impose those conditions to the users, people are looking towards social networks that do not limit their freedom. Other centralized social networks block and sanction with temporary closures the accounts of users simply for not sharing the user criteria, so people are looking for alternatives that allow them to express themselves with total freedom, so the action of centralized networks in the future should decrease and decentralized networks would take that market, for the freedoms they offer to their users who are owners of their accounts.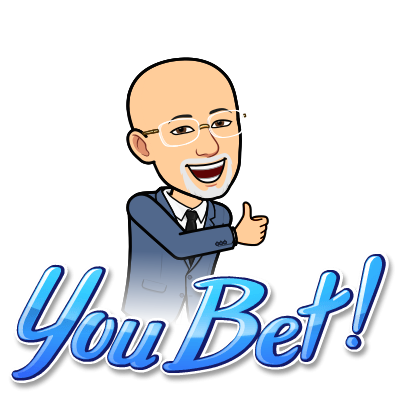 Question no 3 :
How steemit decentralization social media is best than Twitter and Facebook.(answer must be written in own words)
We can imagine having an account for example on Facebook and we are placing family stories that are a treasure for the amount of photographs and one day for questions of thought criticopublicas something that is not in accordance with the policy of the owner of Facebook they close your account and you lose all the information published without the right to recover it, instead in Steemit you own your account, you have the master keys, active and publication, porloque no one can block your content. An important point is that in networks like Twitter and Facebook users do not have the ability to monetize which they can do in Steemit, this last point makes a significant difference, which with further promotion can cause a significant migration of users from centralized networks to Steemit.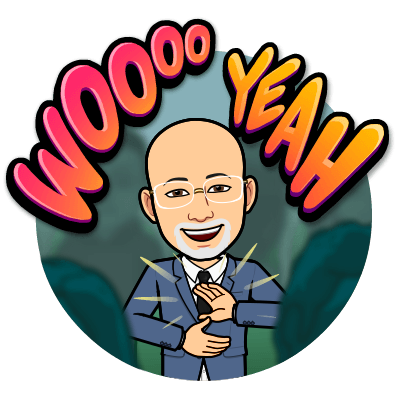 Question no 4 :
What do you say? How do Steemit social media change the lives of millions of its users?(answer must be written in own words)
From my personal experience I can tell you that since I started in this wonderful world of Steemit, outings and family gatherings are reasons for publications, taking pictures to report the events is a constant, even my brothers are pending to take pictures and send them to me to write about the events they see in different places, the purchases we make usually write down the costs to get the equivalence in Steem and with the photographs to make a publication.
Especially since March 2020 Steemit has been making a difference with initiatives that enhance participation and rewards, which we will not find in other social networks.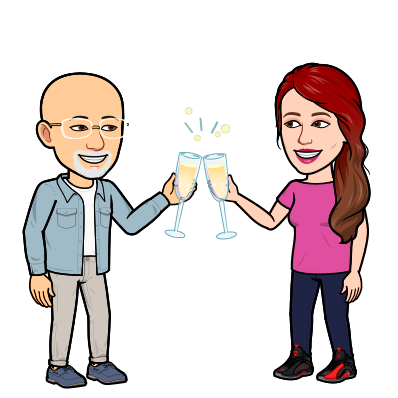 Question no 5 :
How can we make money with Steemit's decentralized social media.(write your own experience)
Although I am in Steemit since 2018, it has been from 2021 that I am enjoying a significant change ,with initiatives and communities that support the publications and the important participation of the steemcurators, who go through the different publications and give their support that many times for us Venezuelans represents a higher income than the salary we have in our formal employment, thanks to the rewards I get for the publications we have been able to buy food and snacks that months ago was not possible because of the costs of the same, currently with my beloved wife @syllem we are participating in the SteemitCryptoAcademy and what we are getting in the rewards is to complete the amount needed to complete the remodeling of our house, last week my wife wrote a post exposing our happiness for having bought a washing machine, with what we have obtained with our publications in this extraordinary initiative, for this we dedicate 440 dollars equivalent to 63 SBD, we hope this initiative continues in order to continue learning and obtaining rewards that help improve our quality of life. Before March 2021, for me it was almost impossible to think about buying snacks and much less a washing machine with what I earn in my formal job, Steemit is marking a before and after, as I am most of the time at home for the quarantine I have had a little more time to publish and now that I am reading the SteemitCryptoAcademy classes, I am learning about other aspects of the Blockchain, which will surely help me to improve my finances.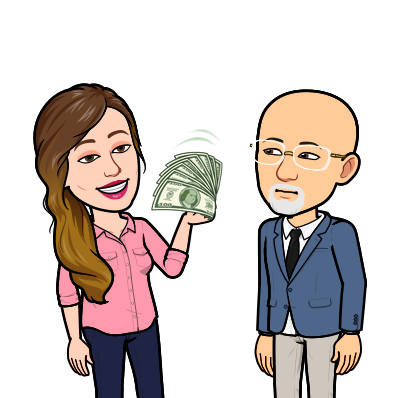 Question no 6 :
How to create communities on Steemit social media ( practicle step by step ) & Promote your homework post on two social media ,twitter and facebook (just share link in comments area)
Ahora vamos a proceder para crearuna comunidad en Steemit:
a) First we go to the Steemit home page: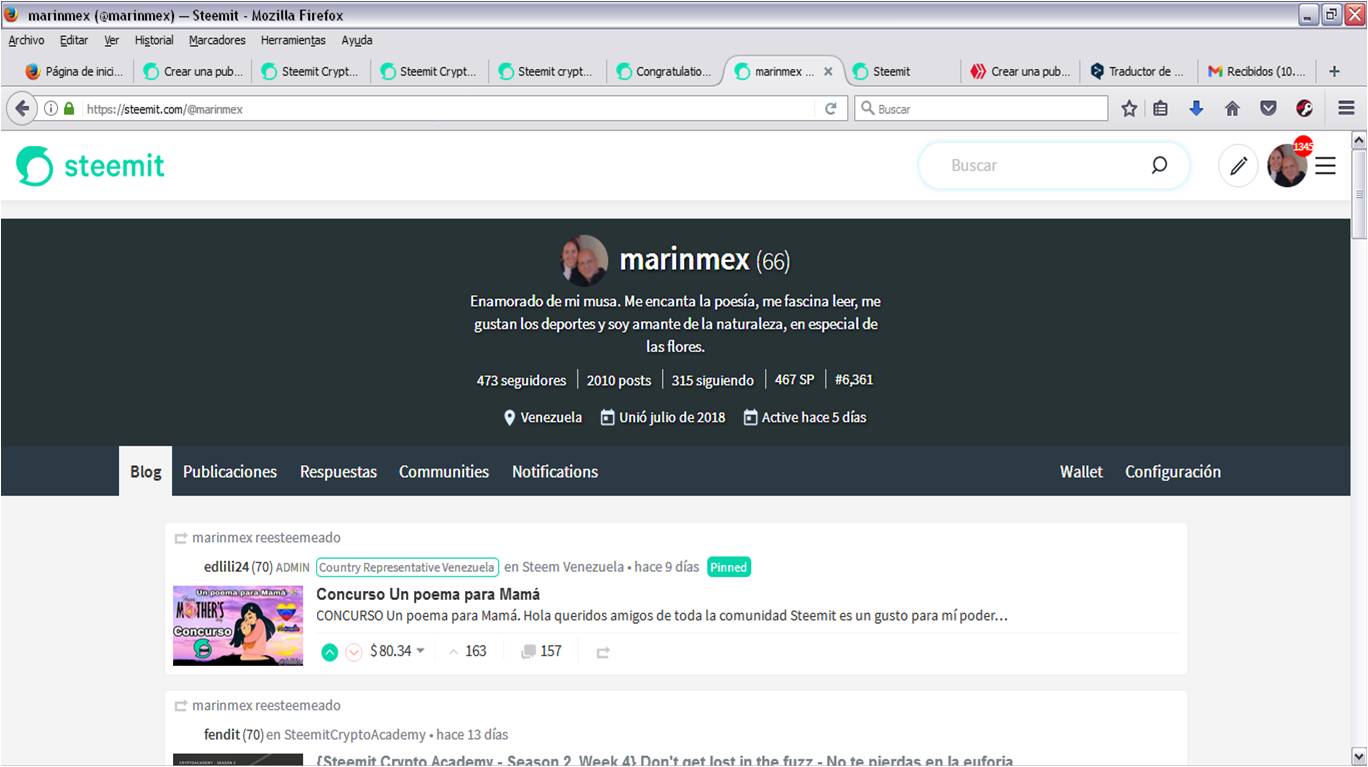 b) Go to the yellow box, show more topics: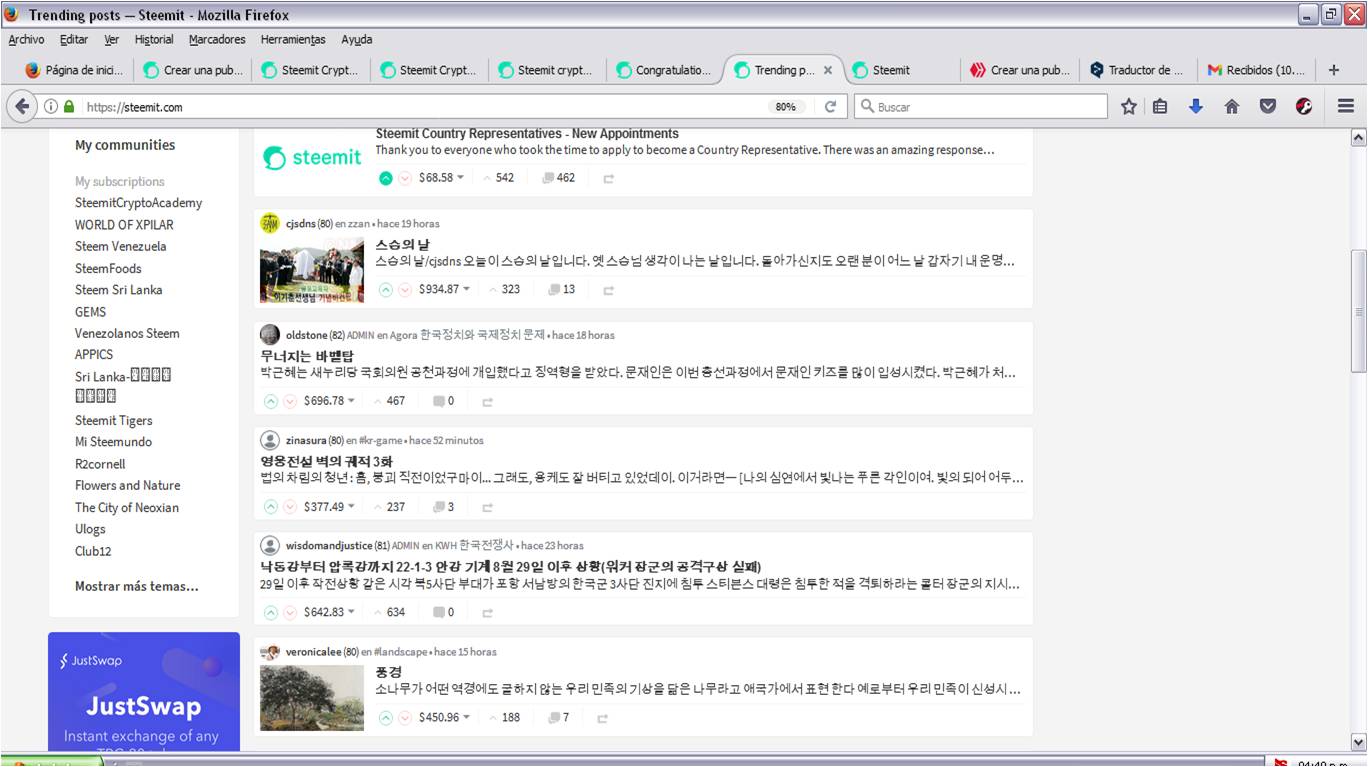 c) Create Community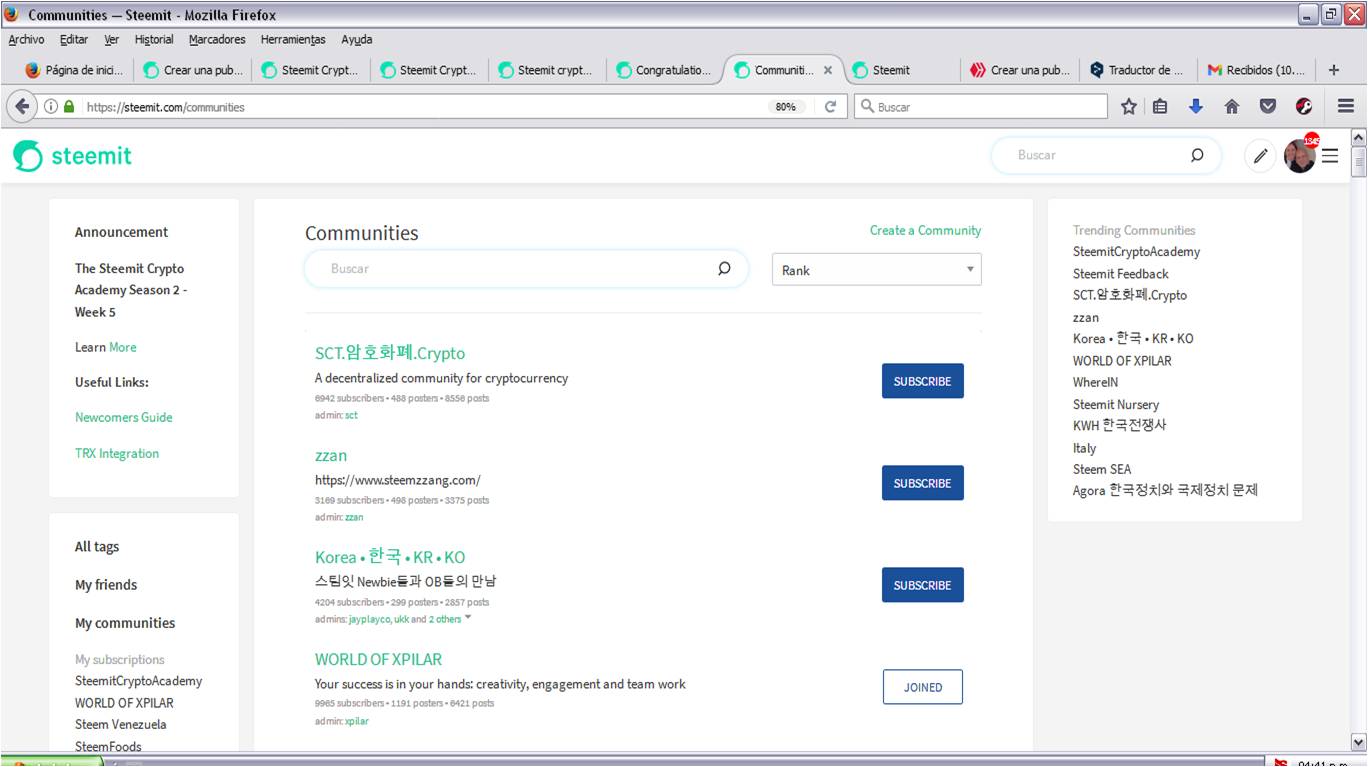 d) We are asked to enter the title and the description of the community.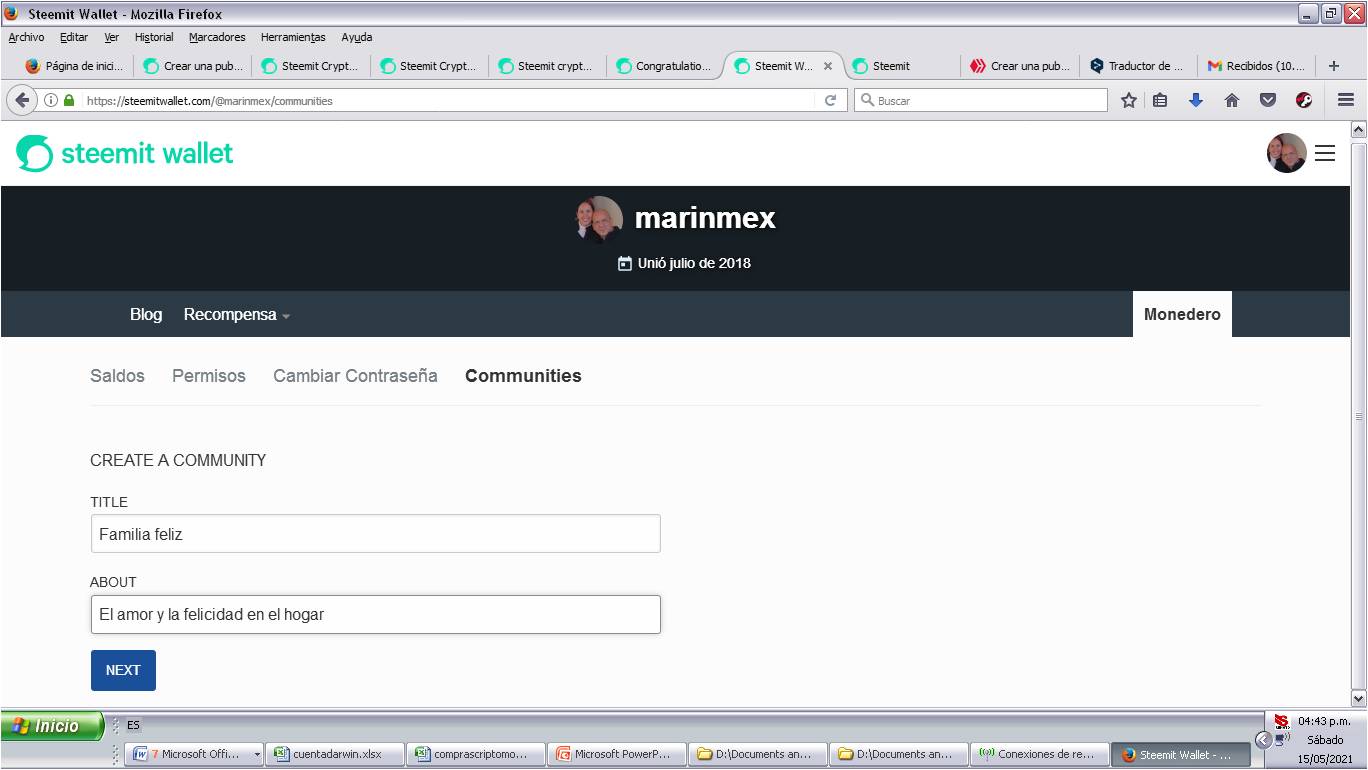 e) After clicking next, we are asked to confirm username and active key.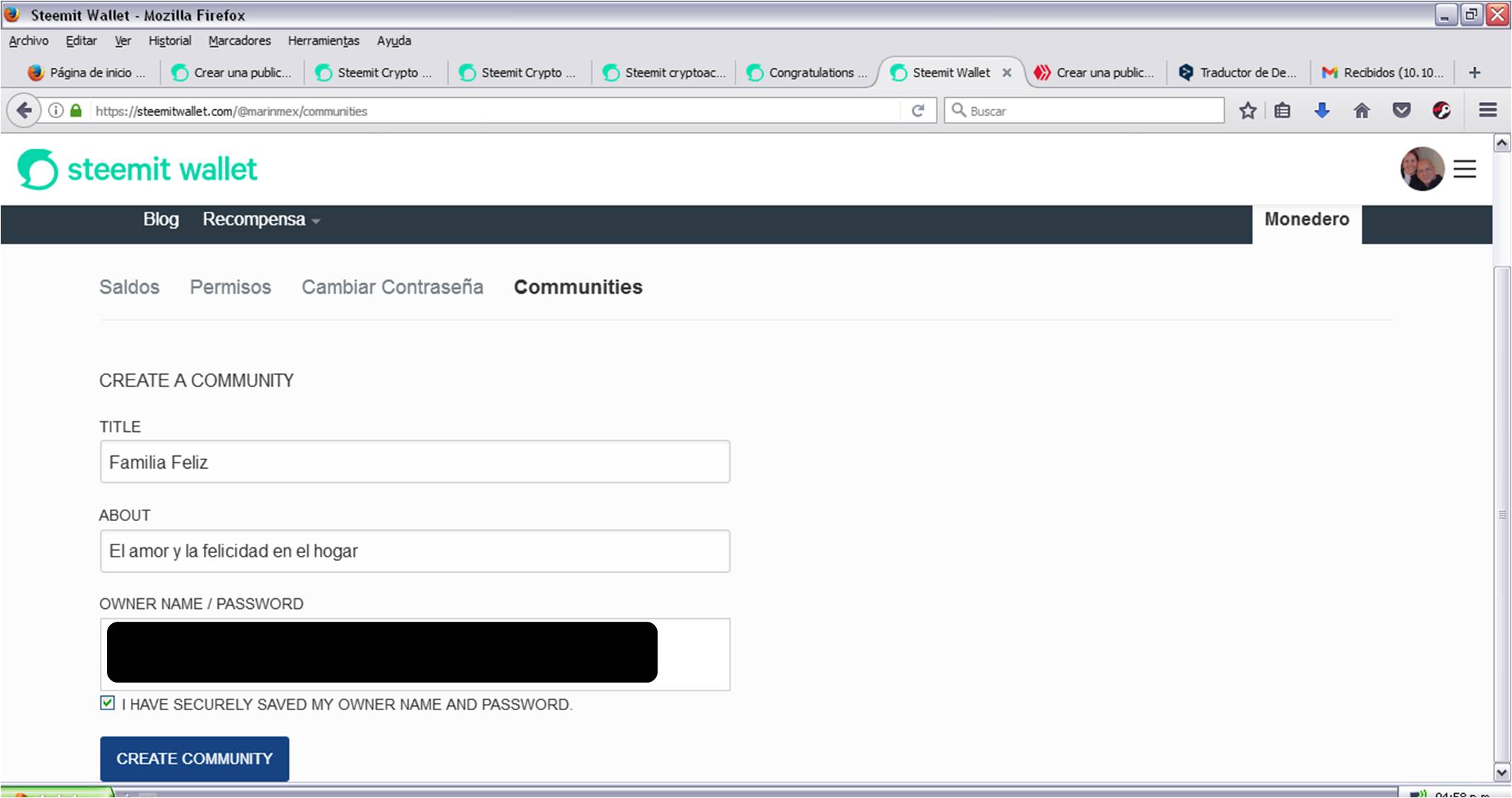 We already have the last step and there we have the last step which is to cancel 3 stemm to confirm the creation of the community.
The screenshots were taken on my Steemit account (@marinmex).
Conclusion
We are definitely in the best decentralized social network, being in Steemit is to be a step ahead of those who make life in centralized social networks such as Twitter and Facebook, which generate information for others and do not have ownership of your account unlike those who publish in centralized social networks that generate information on which we have the property and we can also obtain significant income that improve the quality of life of those who make life in it.
In Steemit we have the freedom to write about the topics we want, while in centralized networks there is censorship and they can delete your account no matter how long and how many followers you may have.
Centralized social networks have so much power that they can close and block accounts of Presidents of powerful countries.
In conclusion I am an example that Steemit has improved my quality of life, with the rewards obtained and the happiness of keeping part of my life in a safe place and my children and grandchildren will be able to see it in future years, while in centralized networks the administrators can close the accounts at any time, without prior notice.
Agradecido con Dios por la vida y por permitirnos disfrutar la alegría de nuestra familia
Un día familiar, gracias a Dios.
Siempre lo que pasa es lo mejor y Dios sabe lo que hace
Every day is to be thankful for the blessings we receive.
Thankful to God for life and for allowing us to enjoy the joy of our family.
A family day, thanks be to God.
Always what happens is for the best and God knows what he does.
No es fácil perseguir nuestros sueños, pero es imposible si no damos el primer paso.
A soñar y a trabajar…
Estar vivo, es disfrutar la vida en familia.
Unidos en familia es el mejor motor para salir adelante en la vida.
It is not easy to pursue our dreams, but it is impossible if we do not take the first step.
To dream and to work..
To be alive is to enjoy family life.
United as a family is the best engine to succeed in life.
Estimados lectores, agradecido con su valiosa visita y sus comentarios en mis publicaciones, ustedes alimentan y activan mi motivación para escribir, cada día es un motivo para agradecer a Dios por tantas bendiciones. Felicidad siempre
Dear readers, grateful with your valuable visit and your comments on my publications, you feed and activate my motivation to write, every day is a reason to thank God for so many blessings. Happiness always
Venezuela tierra de paz
Las fotografías utilizadas son propias.
Separador elaborado en PowerPoint
Emoticones de Bitmoji
VenezuelaTierraDePaz
QuédateEnCasa
Translated with www.DeepL.com/Translator (free version)*