---
       Hola querida comunidad de #danceandmusic y #steemit, hoy quiero presentarles mi Top favorito de la semana #22 de "Dance party". Cada semana disfruto muchísimo haciendo esta selección, en donde nuestros bailarines de la comunidad nos presentan sus entradas con mucho entusiasmo y compromiso. Lamentablemente no les pude mostrar mi entrada para semana 22 porwue no me he sentido bien de saludo, pero me estoy cargando de fuerzas y alegría para poder participar en esta semana. Quiero felicitar a todos los usuarios que participaron en esta oportunidad, cada vez van evolucionando ya que el baile constante también sigue de entrenamiento físico y creativo.
---
       Quiero agradecer a @donatello por darme la oportunidad de poder aportar a la comunidad mis top favoritos para cada baile, es de gran crecimiento para mi porque me hace entender y divertirme mucho más con el baile. Además quiero agradecer a @steemcurator01 por brindarnos su apoyo en esta iniciativa, la cual nos motiva bastante y nos sigue uniendo.
---
>              Hello dear community of #danceandmusic and #steemit, today I want to present my favorite Top of the week # 22 of "Dance party". Every week I really enjoy making this selection, where our community dancers present their entries to us with great enthusiasm and commitment. Unfortunately I could not show you my ticket for week 22 because I have not felt good about greeting, but I am charging myself with strength and joy to be able to participate in this week. I want to congratulate all the users who participated in this opportunity, each time they evolve since the constant dance also follows physical and creative training.
---
>       I want to thank @donatello for giving me the opportunity to contribute to the community my favorite top for each dance, it is of great growth for me because it makes me understand and have much more fun with dance. I also want to thank @steemcurator01 for giving us their support in this initiative, which motivates us a lot and continues to unite us.
---
Esta es mi selección / This is my selection
---
https://goldvoice.club/steem/@vemaya/dance-party-week-21-vivir-la-vida-marc-anthony-baile-vemaya
---
       Hola amigo @vemaya que alegría me da verte participar en la comunidad con tu linda familia. Oye mientras estaba viendo el video tan divertido que nos mostraron, por un momento pensé que tu esposa podría dar a luz wawwwww, que valiente y fuerte, eso es un buen ejercicio para ella, el baile es magnífico y la niña se ve que se divirtió mucho. Para ella debe ser muy importante poder compartir este momento con ustedes, sigan motivados a bailar. Felicidades y gracias por presentar su entrada en la comunidad, ya comenzó la semana 23, así que ánimo chicos.
---
>       Hello friend @vemaya, what joy it gives me to see you participate in the community with your beautiful family. Hey while I was watching the video so funny they showed us, for a moment I thought that your wife could give birth wawwwww, how brave and strong, that's a good exercise for her, the dance is magnificent and the girl looks like she had fun a lot of. For her it must be very important to be able to share this moment with you, keep motivated to dance. Congratulations and thanks for presenting her entry in the community, week 23 has already started, so cheer up guys.
---
https://goldvoice.club/steem/@oriongg/dance-party-week-22-grease-you-re-the-one-that-i-want-by-oriongg-dance-party-week-22-vaselina-tu-eres-la-que-quiero-por-oriongg
---
       Hola mi amigo @oriongg me gusto mucho como te divertiste con este baile, y otra cosa que vi en tu lenguaje corporal es que fuiste creativo y liberaste bastante alegría, en realidad este tema es muy bueno para bailar, alguna vez lo presente para la comunidad y lo disfruté bastante. Te felicito, gracias por participar en la semana #22, nos vemos en la # 23. Un abrazo.
---
>       Hello my friend @oriongg I really liked how you had fun with this dance, and another thing I saw in your body language is that you were creative and released a lot of joy, actually this song is very good to dance, will I ever present it to the community and I quite enjoyed it. I congratulate you, thank you for participating in week # 22, see you in week # 23. A hug.
---
https://goldvoice.club/steem/@cesar24/dance-party-week-22-or-or-my-entrance-dancing-cumbia-with-my-beautiful-mother-by-cesar24
---
       Hola mi querido @cesar24 me encanto verte bailar nuevamente con tu mamá, seleccionaste un buen tema para bailar. Los momentos que podemos compartir con nuestros seres queridos valen oro y bailar con tu mamá es muy lindo, Dios los bendiga. Saludos. 😘😘
---
>       Hello my dear @cesar24 I loved seeing you dance with your mother again, you selected a good song to dance. The moments that we can share with our loved ones are worth gold and dancing with your mother is very nice, God bless you. Greetings. 😘😘
---
https://goldvoice.club/steem/@chelina/dance-party-week-22-compartiendo-por-chelina
---
       Hola mi bella @chelina me encantó tu presentación, además de cantar, presentaste a dos bailarines muy cómicos que hicieron la fiesta de tu entrada para la semana #22. Fue muy divertido este video. La felicidad es una de las cosas más importantes de la vida y aquí ustedes la expresan de maravilla. 😘😘😘👏👏
---
>       Hello my beautiful @chelina I loved your presentation, in addition to singing, you presented two very funny dancers who made your entrance party for week # 22. This video was very funny. Happiness is one of the most important things in life and here you express it wonderfully. 😘😘😘👏👏
---
https://goldvoice.club/steem/@eduardojc/dance-party-week-22-how-to-enter-happysteem-la-hora-loca-musica-la-conga-ricardo-montaner-by-eduardojc
---
       Hola amigo @eduardojc los felicito por esta entrada, esto si fue una fiesta de baile en familia jajjajajja, me encantaron los atuendos que usaron y la forma en que lo bailaron, fueron muy espontáneos y escuchar su sonrisa me hace saber que se están divirtiendo que es lo más importante de esto. Los epaero en la semana #23. Saludos con cariño y gracias por participar. 😘👏👏
---
>       Hello friend @eduardojc I congratulate you for this entry, this was a family dance party jajjajajja, I loved the outfits they used and the way they danced it, they were very spontaneous and hearing their smile lets me know that they are having fun that is the most important of this. I stopped them in week # 23. Greetings with affection and thanks for participating. 😘👏👏
---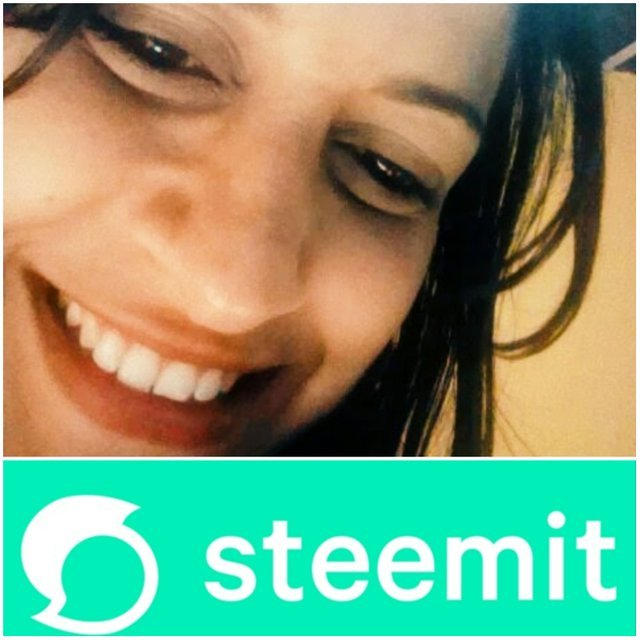 ---
Gracias por tomar tu valioso tiempo para
# seguirme y apoyar mi trabajo.

🎶🎶🎶🎶🎶🎶🎶🎶🎶🎶🎶🎶🎶🎶
Thank you for taking your valuable time
# to follow me and support my work.