My sewing machine is finally back alive! I am really glad that it wasn't some major repair. All it needed was a strong yank, some vacuum and some oil.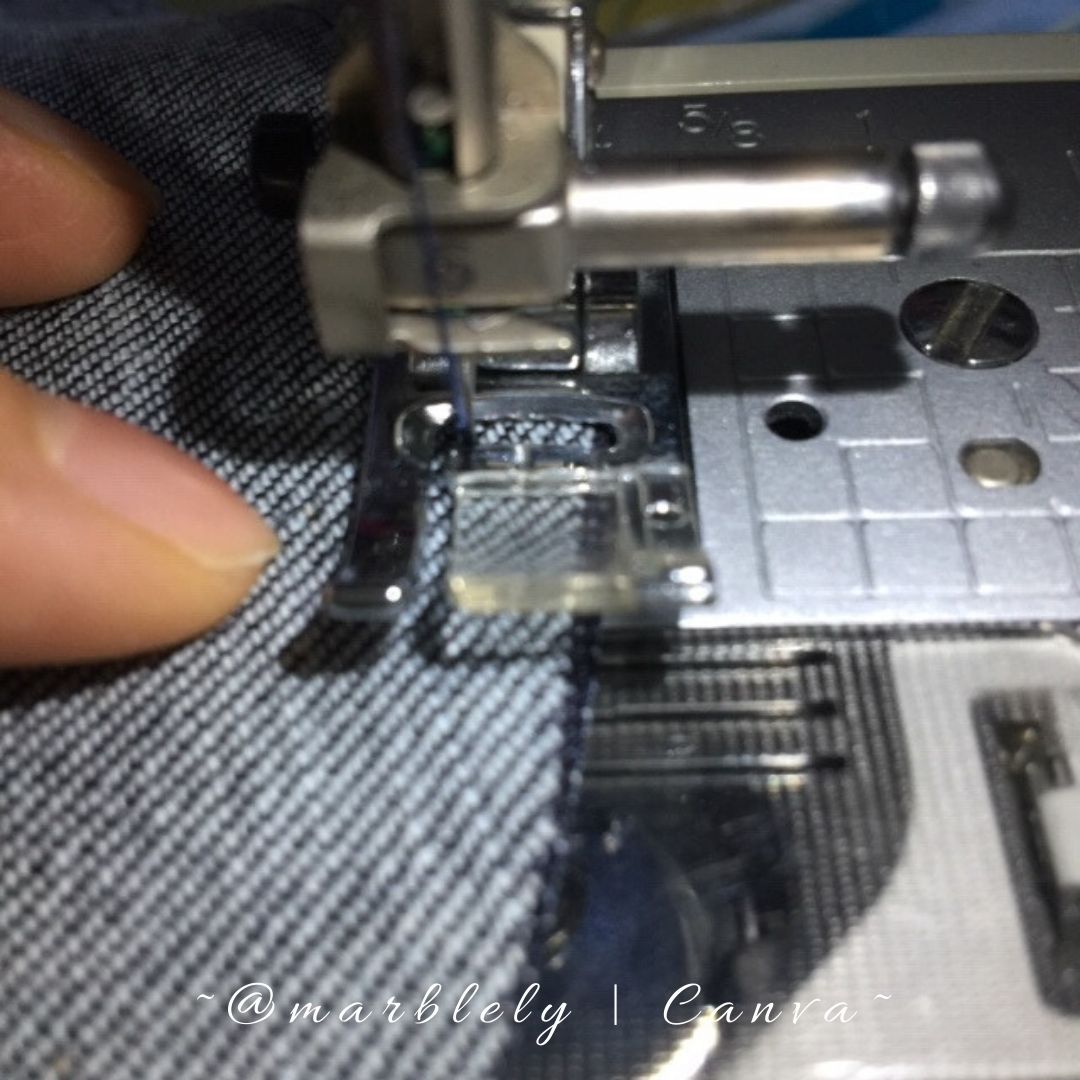 I made an appointment to have it repaired on Thursday. The whole time, I was worried.. what if it is not fixable. What then? I have never had this problem of the needle entirely stuck. Even if it was stuck, I would usually be able to loosen it back to normal. This time, it was different.
When I passed the machine to the technician (a man of few words), he took a good look at it and started unscrewing some parts. Then, he turned the dial for the needle and when it was stuck, he just yanked it hard until it got unstuck. That was it??!!
Then, he brought the machine into his workbench and I could hear some wind blowing, probably a vacuum and some spray, probably oil and within 10 minutes, he brought the machine out.
I asked him what was wrong with it, he just said - it hasn't been serviced before. True, I thought to myself. I saw in his hands, the machine history record and I didn't realise that the machine was purchased in 2013 and I registered my warranty card then. Wow, it has been 7 years and never once had I sent it for servicing. I didn't know!
I asked the technician, how long before should we service our machine. He said between 1 to 1.5 years. Now, I know. The machine is all good now and I have set my alarm for the next service in 1.5 years time :)
---
This is my entry to @wakeupkitty's Contest/Wettbewerb/Concurso "Looking Back/Look Forward 2.50".
---

---
_This is an Invitation to join #ccc. The community CCC supports members by encouraging and upvoting each other and by hosting contests. Contests ate hosted by @team-ccc and it's members. See @team-ccc for contests running._
---
10302
Daily Activity,House Chores