HELLO STEEMIANS🥰
Asslam -0- Alaikum !
my dear friends, how are you all? I hope you are all well by the grace of Allah.Today I went to a village with my friends to take a bath on a tube well.Today is my first post in this community and I hope I get a good response from all of you siblings and you will encourage me.
Some friends of mine came to my house today and they told me that today we have to go to a village to take a bath on the tube well, so I told them we are going out for a while.
Allah has blessed Pakistan with four seasons and now the summer season in Pakistan is at its peak and in this season most people use tube well for bathing and people prefer to bathe outside.
The fun of bathing on the tube well is indescribable. What can I tell you about how much fun it is to go out on the tube well in the summer.

Then after a while my friend came to my house with his motorbike and they also had handkerchiefs to protect themselves from the heat. Then I sat them in my house and after a while we left to go to the tube well.
After thinking for a while, we thought we would go to the famous tube well Hashmi Farm in our area.
Hashmi Farm is a very famous tube well which is known in our area and we then set off towards it. Hashmi Farm is located in a village about five kilometers away from our house. We got there in fifteen minutes.
When we got there there was no electricity due to which the farm was closed and the farm was not running. The tube well was closed due to lack of electricity. We waited for the electricity to come and about an hour later the electricity came.
When the lightning came here because of the intensity of the heat, we didn't see it here or there. We immediately jumped into the tube well and did start to have fun. We had a lot of fun there and all our heat will be gone. Also took pictures that I want to share with you.

Apart from us there were some other boys who were enjoying bathing in the tube well. They were going to fall into the water. A boy was playing in the water.
Pakistan is not a developed country yet so there is a problem of electricity in our areas and we could only take a bath on the tube well for about an hour and the light went out then we thought of coming back home.
Then we all put on our shirts and started our bike and came back home.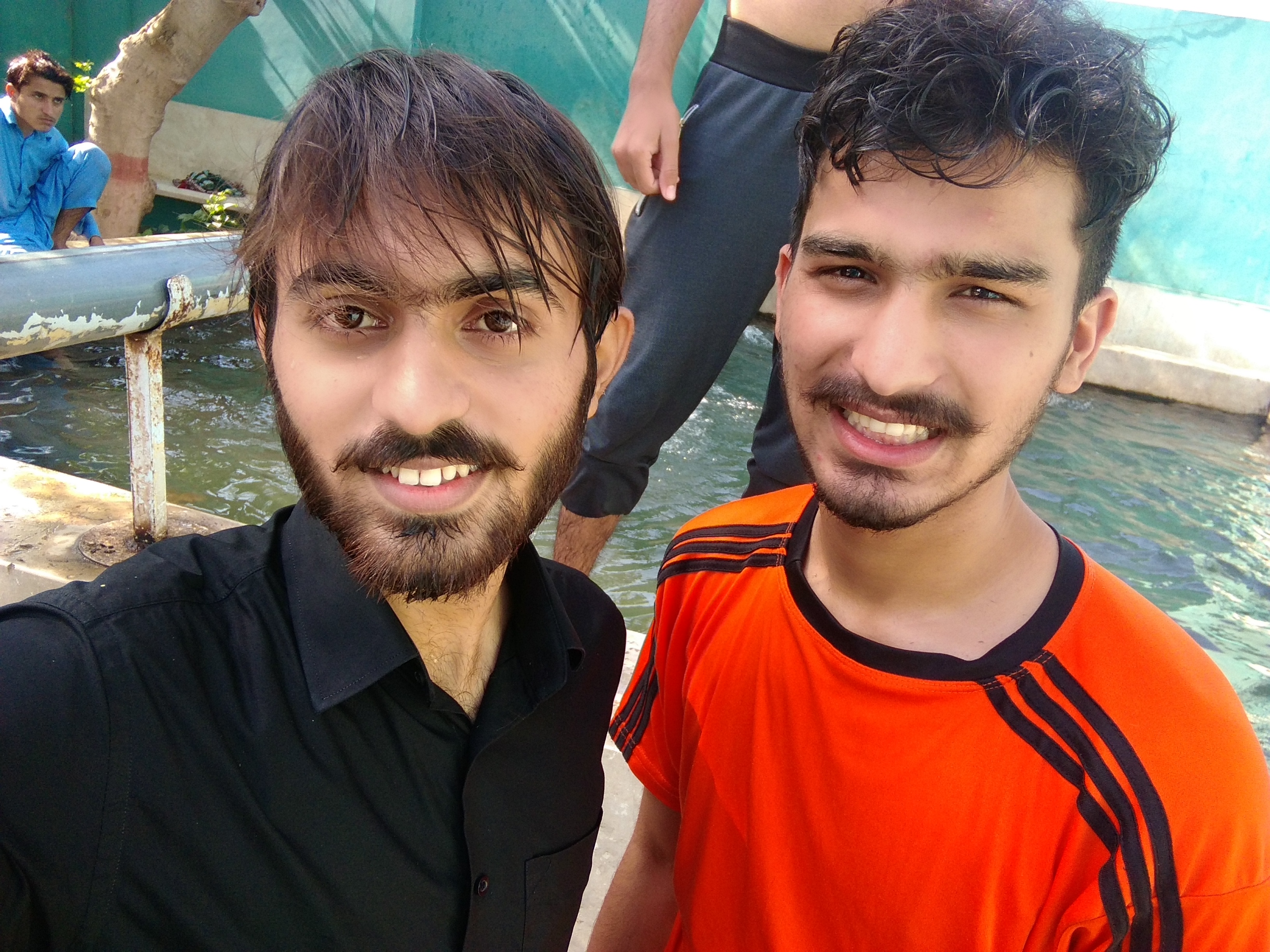 We had a great day and we will meet some friends. my friends study in remote areas and they come to see me from time to time? Then we go to visit some place. So we go to take a shower at the tube well on the farm and we had a great day. I hope you enjoyed my post.
Today is my first post in this community. I hope you will encourage me to make good posts.
**
Other details
**
Topic
Taking a bath on a tube well
COMMUNITY
Steemit activities
CAMERA
SAMSUNG GALEXY J6+
LOCATION
BASIRPUR (OKARA) PAKISTAN
PHOTOGRAPHER
@malikusman1
Achievement 1 link
https://goldvoice.club/steem/@malikusman1/achievement-1-by-introduction-malikusman1
I thank those who came to my post and Supported me .
Special Thanks:
steemactivities famliy
Thank you very much our Great admin
Regards: