LYON PRODUCTIONS
Greetings !! ... This time I present you some important models from the time of my adolescence, when I had a METAL MELODIC band, ideas that I built using the FL STUDIO 8 - 9 -10 so that no melody and progression would be forgotten before being brought to reality. I hope you enjoy these themes.
Saludos !!...En esta oportunidad les presento algunas maquetas importantes de la época de mi adolescencia, cuando tenia una banda de METAL MELÓDICO, ideas que construí usando el FL STUDIO 8 - 9 -10 para que no se olvidara ninguna melodía y progresión antes de ser llevadas a la realidad. Espero que disfruten de estos temas.
DARK WISHES
Hopefully, this is the only demo that was actually recorded, taking this idea as a pattern, we were able to do it in CUBASE, a well-known music software like FL STUDIO. This is a theme that reflects the breakdown of a relationship due to treason.
Con suerte, esta es la única maqueta que si fue grabada realmente, tomando como patrón esta idea, pudimos hacerlo en CUBASE, un software musical muy reconocido al igual que el FL STUDIO. Este es un tema que plasma el rompimiento de una relación debido a una traición.
LETTERS FROM HELL
This theme is full of a lot of darkness, weight and melodies, metal styles like DEATHCORE, DEATH MELODICO, METALCORE and BLACK metal are fused in this concept.
Este tema esta lleno de mucha oscuridad, peso y melodías, estilos del metal como el DEATHCORE, DEATH MELÓDICO, METALCORE y el BLACK metal están fusionados en este concepto.
FOREVER
FOREVER, is a fusion of previously mentioned genres, which work in order to transmit a gothic and melodic atmosphere, in the end it leaves us with a very romantic result, due to its melodic outcome.
FOREVER, es una fusión de géneros anteriormente mencionados, que trabajan en función de transmitir una atmósfera gótica y melódica, al final nos deja un resultado muy romántico, debido a su melódico desenlace.
DEATHCORE
Mystery and nostalgia are contained in this piece of DEATHCORE MELODICO, built in 2011 at FL STUDIO 10.
El misterio y la nostalgia están contenidos en esta pieza de DEATHCORE MELÓDICO, construida en el 2011 en el FL STUDIO 10.

I am always creating music to share, for this reason I will be showing you some works that I have done so far, as well as my current projects.
Siempre estoy creando música para compartir, por tal razón les estare mostrando algunos trabajos que he realizado hasta ahora, al igual que mis proyectos actuales.

REMEMBER - RECUERDA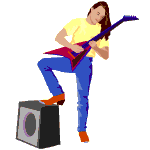 If you really like my musical work , I invite you to subscribe to my YOUTUBE channel, I will be very grateful with your support.
Si realmente te gusta mi trabajo musical, te invito a suscribirte a mi canal de YOUTUBE, estaré muy agradecido con tu apoyo.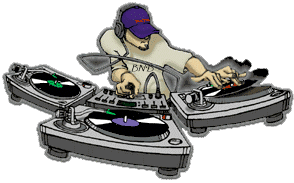 Thanks for your support - Gracias por tu apoyo.